when I put together my rig I failed to notice the lack of space between the x16 slots on the ASUS sabertooth x58. To make matters worse I ordered 2 MSI gtx 460 cyclones. which pushes the heat inside the case. They happen to be very large cards as well and there wasn't much space between the two when installed. refer to photo 1.
To make matters even worse I bought a ABS canyon 595 case, which is cool and does have decent airflow in some spots EXCEPT on the gpu area. I was getting upwards of 86c on gpu 1 while gpu 2 was sitting at about 65+ while playing BC2. Definitely not expectable lol. I could only play certain games for roughly 10 minutes before my fan controller started sending out temperature warnings.
I did a simple fix which only cost about $15 and decreased my ambient temperatures throughout the case as well. added a 3k scythe kaze to the side of it:P. My temps now with prime 95 and furmark both running for 3 hours peaked at gpu 1 62c and gpu 2 59c.
*older photo* I now have an h50 for the cpu cooler.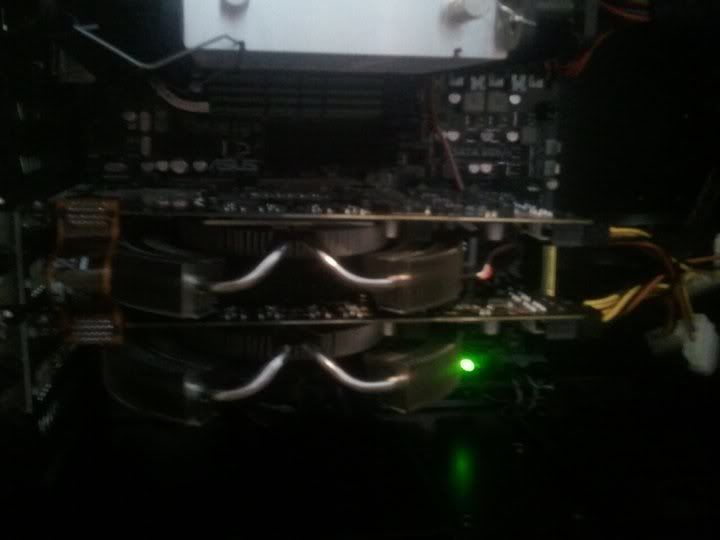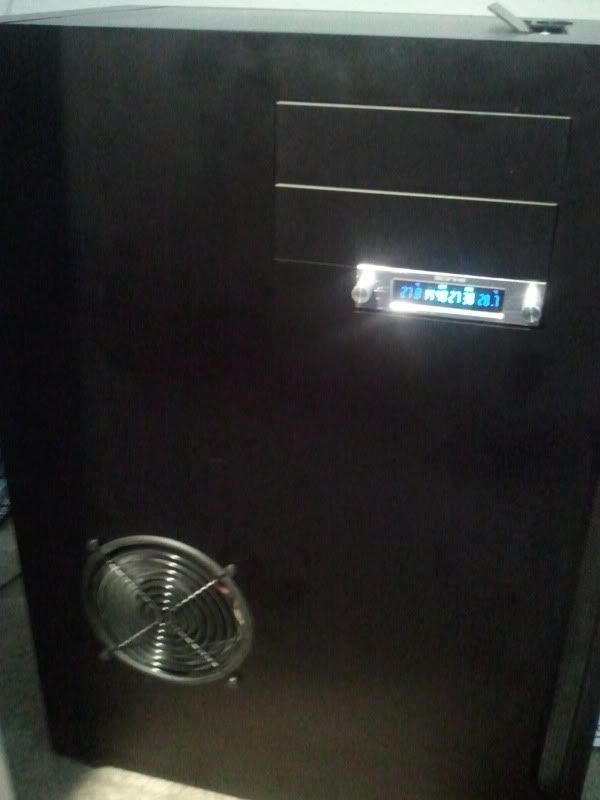 I don't think it hurt the minimalistic look of the case very much either.
*update*
I had to rip off some of the sound dampening foam on the inside of the side panel. I drilled the hole with a hole saw, almost burnt my weak power drill up in the process but oh well:P I used rubber mounts for the grill and fan because even though I measured twice and cut once...somehow the holes still ended up not matching up with the fan holes=/ no big deal though, I like the rubber screws better anyways. I used some C-Strip Rubber Fan/Window Molding from frozencpu.com also known as u-channel from mnpctech.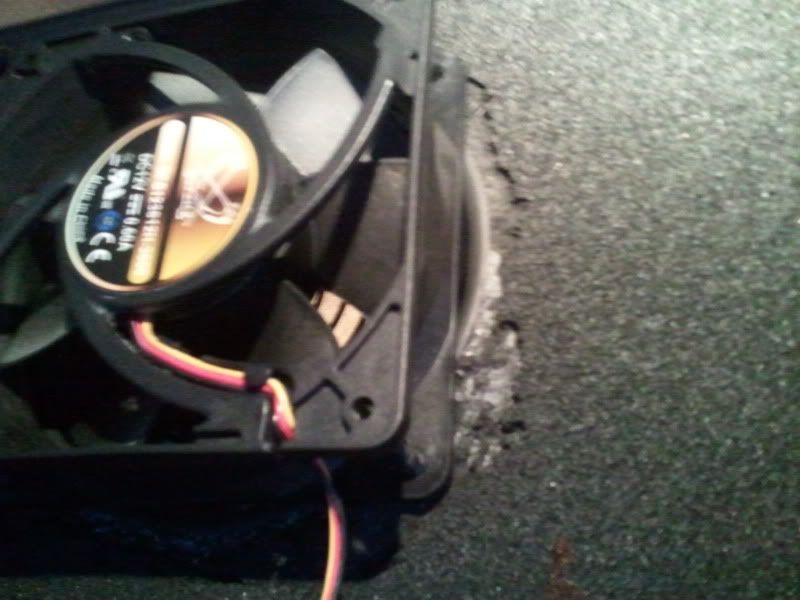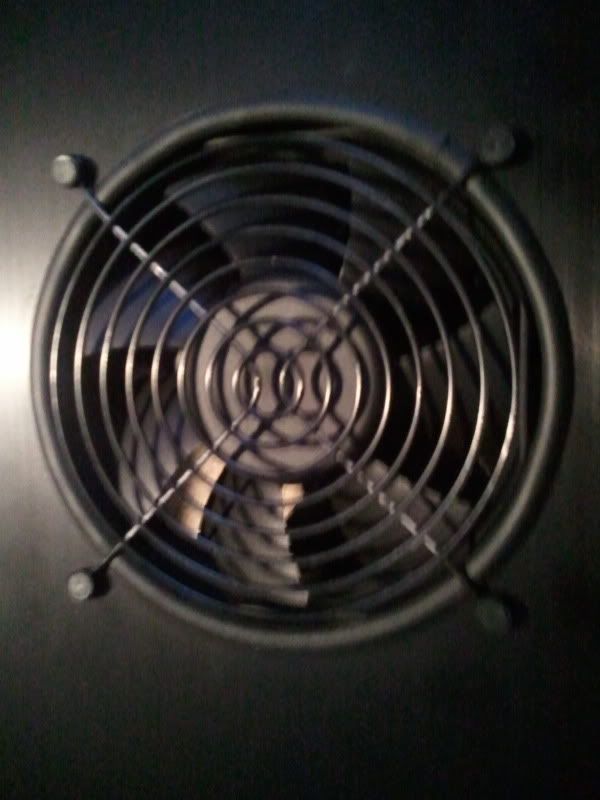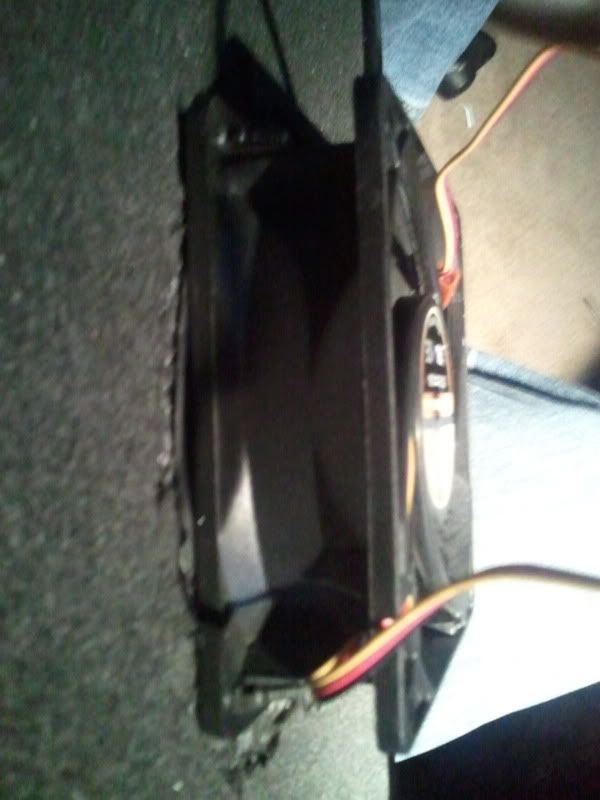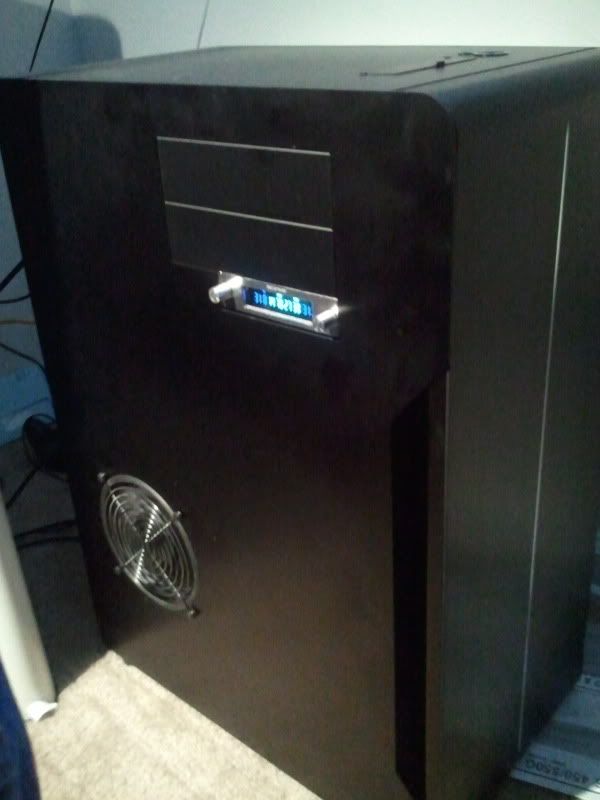 Edited by og3r - 1/7/11 at 2:11pm