Hi Guys,
I've just upgraded my gaming rig with the following bits:
Asus M4A79XTD EVO
AMD Phenom II X4 955 Black Edition @ 3.2Ghz
Corsair XMS3 DDR3 1600
I feel that things aren't running as they should. Not feeling a great deal more than my Athlon64 Venice! Maybe my expectations!!!???
The board supports upto 5200 MHz FSB and the processor 3600 MHz. What's the easiest way to bump things up a bit?
Here's some CPU-Z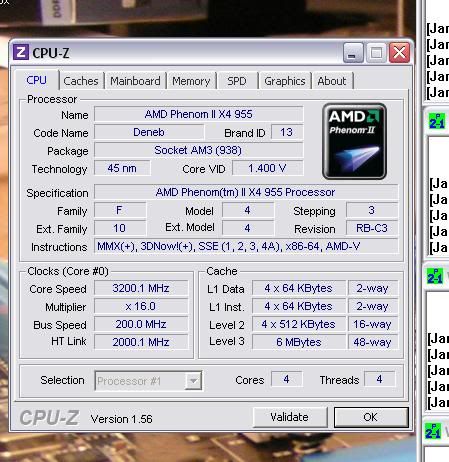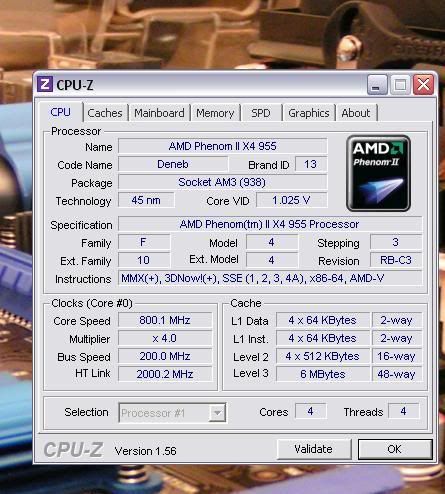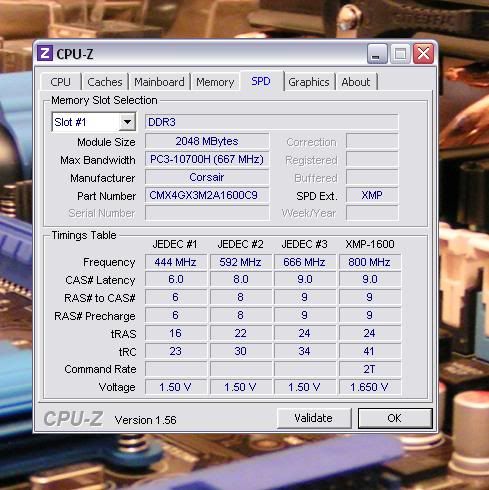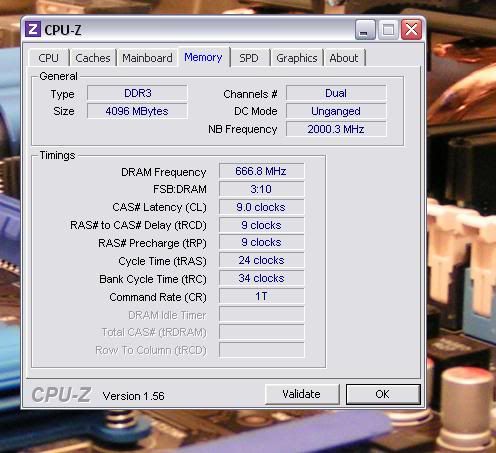 It was a bit of a rush job that got thrown together in a day!
Any help would be much appreciated.
CPU
Motherboard
Graphics
RAM
Phenom II X4 955 BE
Asus M4A79XTD EVO
GeForce 9600GSO 1.5GB FC2 Edition
Corsair XMS3 DDR3 1600
Hard Drive
OS
Monitor
Power
2x WD Caviar 7200 500GB
XP PRO
Samsung 2223NW 22''
Atec 850W SLI
Case
Custom InWin Griffin
View all
hide details
CPU
Motherboard
Graphics
RAM
Phenom II X4 955 BE
Asus M4A79XTD EVO
GeForce 9600GSO 1.5GB FC2 Edition
Corsair XMS3 DDR3 1600
Hard Drive
OS
Monitor
Power
2x WD Caviar 7200 500GB
XP PRO
Samsung 2223NW 22''
Atec 850W SLI
Case
Custom InWin Griffin
View all
hide details