I have completed my first W/C computer, and invite comments on better configurations to make my loop produce the most efficient flow rate and even temps between my two cards.
External rad is swiftech 320drive with 3 x TFC and 3 X multiframe noiseblocker fans.
ATM GPU1 is 71c at load and GPU2 is 51c.
I am thinking the large difference between the two temps is due to seating of the block more than anything else and needs redoing, but I thought it advisable to ask people who know if visually, there is a better way for me to route my water flow.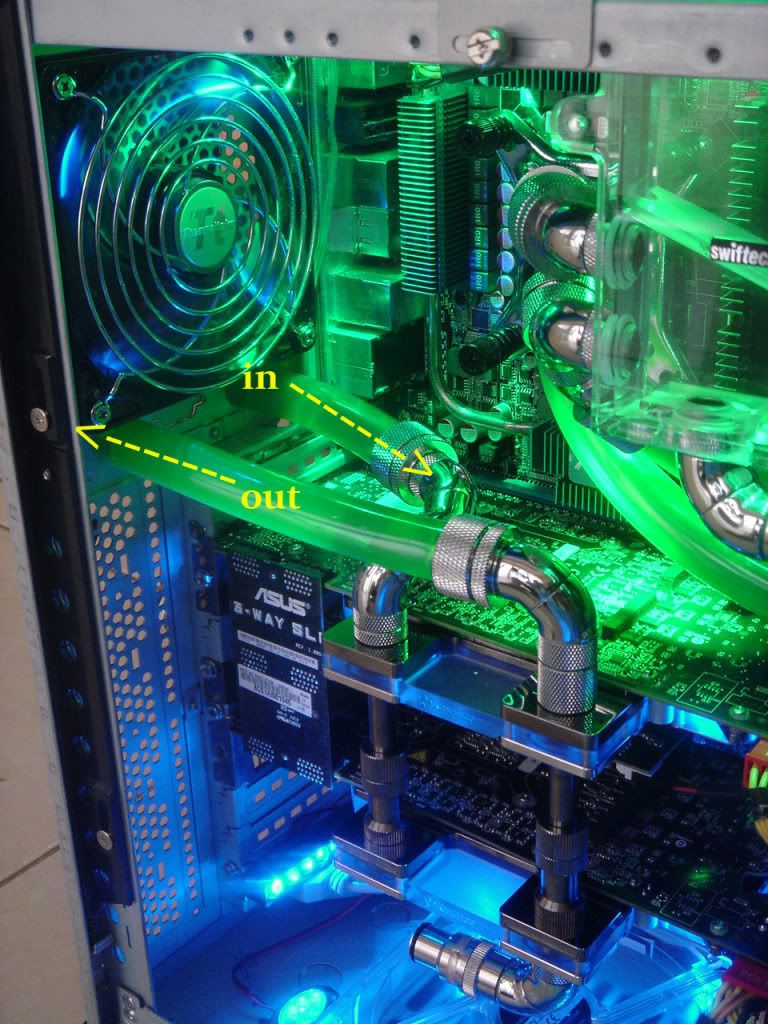 Thanks for your suggestions
Mike