So, I just overclocked during the week, and I noticed some discrepancies in temp reporting....
Basically, here are Core Temp and SpeedFan. First one idle, second one load.
Idle: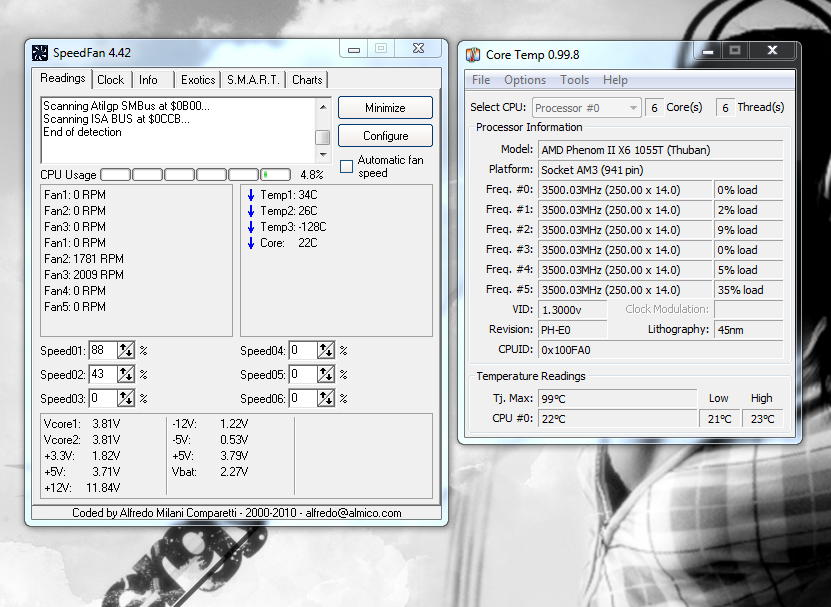 Load: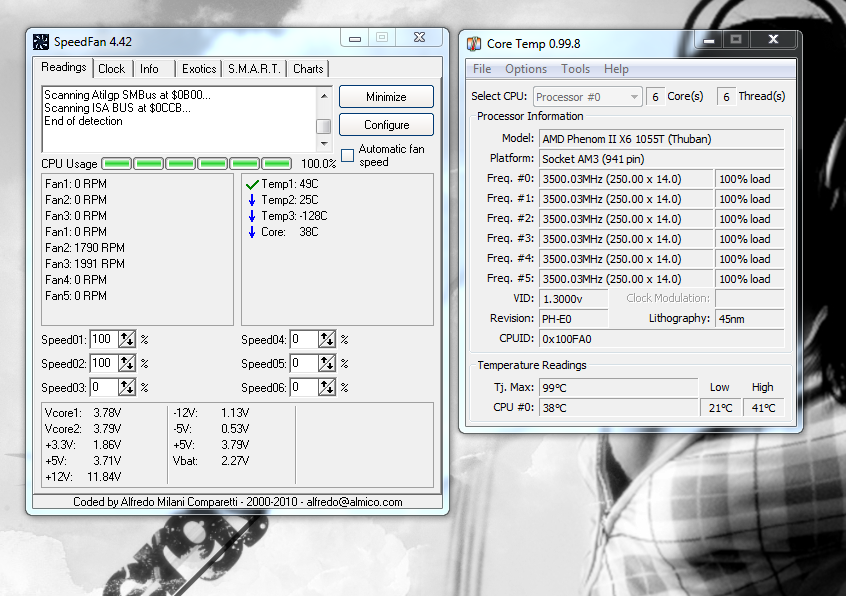 My question is, does my motherboard seem to be reporting ambient as "Core" and Temp1 as my actual core? My room currently hovers around 20C, so I guess it would make sense, but if anyone could help confirm it, I think I'd want to tone it down a bit, even though it appears to be completely stable.
Edit: Temp2 being ambient could possibly make sense as well, but Core being lower confuses me...