This review should have been up a couple weeks ago.
But, due to a mistake made by my part, my CPU was fried and it took a little over a week to get a new CPU in.
However, everything is sorted out and I have decided that it is best to start all over with the review (you may have seen the previous Archon review of mine) with new testing and a new cooler to put it up against. The HR-02.
On to the review!
Introduction
Coolers are always evolving.
New technologies are developed, new ideas, new metals, new looks.
They are, in a general way, like combustion engines.
The basic premise is the same throughout all of them. The same basic structure.
But through innovation and engineering, the creators of these coolers try to get as much out of them as possible.
They try to refine and improve the long-used theories of heat dissipation.
As new coolers are released, they get better and better each time.
Each time they are refined for just a little bit better performance. Companies like Thermalright and Scythe are well known for this.
What I have with me today is the latest from Thermalright.
The Archon.
Just by looking at it, you notice that it is quite a bit smaller than the big, performance monsters such as the NH-D14.
But, Thermalright, being as experienced as they are, may have a few surprises for us.
For instance, it is very thin. But, the total surface area is 1.6 times that of the Venomous X.
Could this be the cooler that matches both size with performance?
Read on my ill-conceived friend. Read on.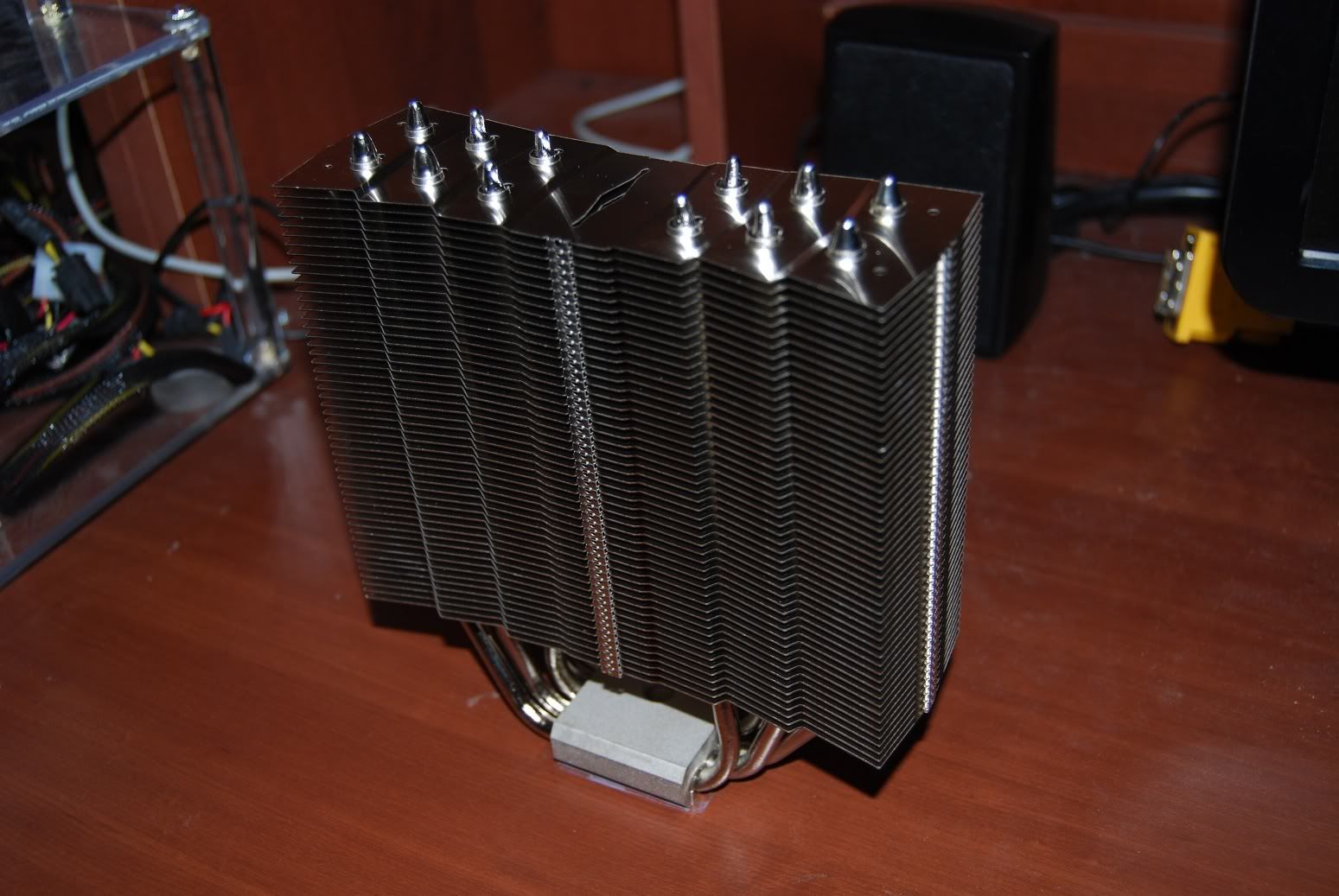 Edited by Contagion - 1/14/11 at 4:40pm