Lord Jeirdan Firkraag, that infernal red dragon!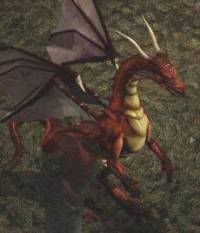 Then I reloaded cast Magic Resistance on him to actually lower his magic resistance to 20ish, cast Doom, and triggered a ton of magic missiles. Like, a ton. Four mages all using a Spell Sequencer with 3 Magic Missiles in each. 12x5x1d6 I think my 5850 actually spun up it was so many. He didn't last long.
Then I got my Holy Avenger and went and killed some liches. A good day all in all.
CPU
Motherboard
Graphics
RAM
Lapped e2180@3.0GHz
Gigabyte GA-G41M-ES2L
9500GT
Patriot DDR2@800MHz
Hard Drive
OS
Monitor
Power
Hitachi 500gb
Windows 7
Viewsonic 19"
Cooler Master 500W
View all
hide details
CPU
Motherboard
Graphics
RAM
Lapped e2180@3.0GHz
Gigabyte GA-G41M-ES2L
9500GT
Patriot DDR2@800MHz
Hard Drive
OS
Monitor
Power
Hitachi 500gb
Windows 7
Viewsonic 19"
Cooler Master 500W
View all
hide details