Wait do you mean my ambient inside my case or inside my room?! My room varies between 24-28C
Ok I want to take the training wheels off!! I think 200x18 @ 3.6Ghz is my next and FINAL target! that way I can have my memory set at 1600Mhz (8xSPD).
So! Can you please list the steps I should take to get there? Should I leave my Vcore set to "Normal" and my Dynamic Vcore to "+0.0125" like it is at the moment? And just fiddle with the QPI/VTT Voltage...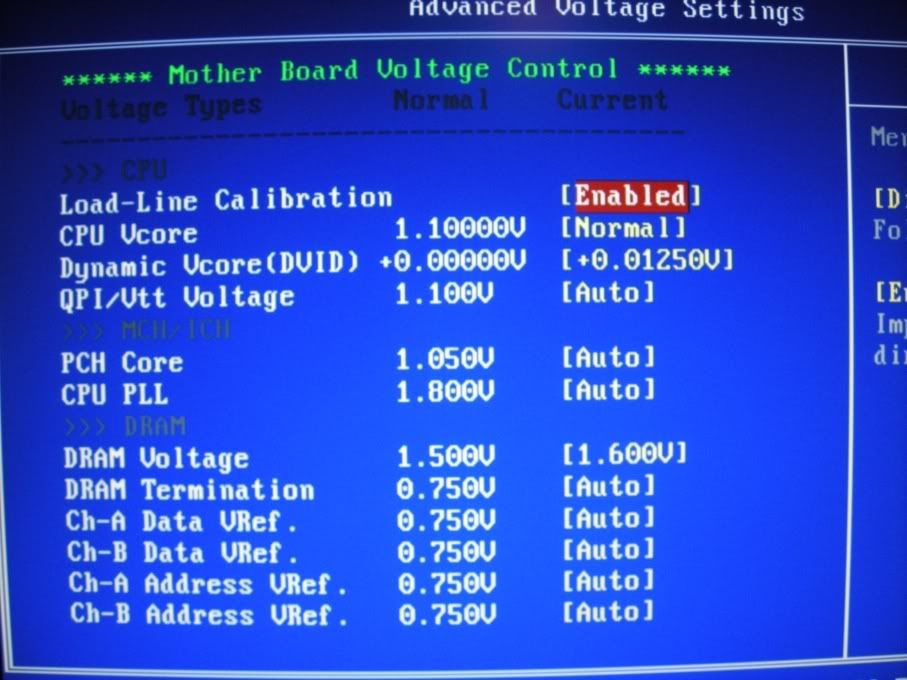 Thanks