Tomorrow I'll be setting up my new venemous x cooler.
Just wanted to make sure i do it right.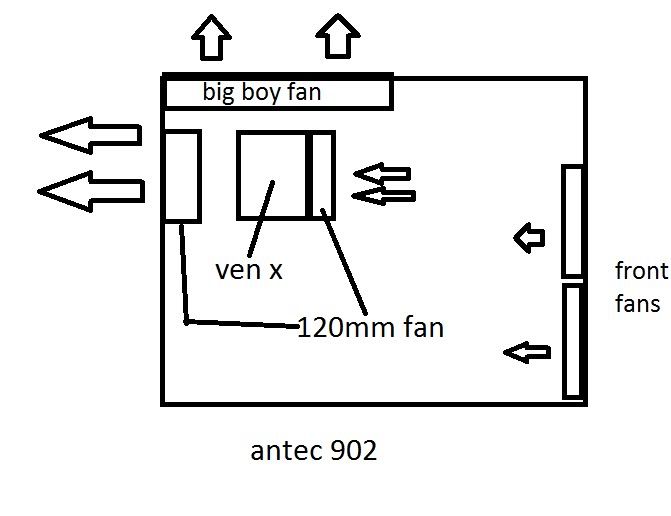 Only other way i could think of doing it is going upwards into the big boy if it allows.
Does that airflow/setup in picture look right?
Do i have to turn anything off in the bios when i use a 120 fan for cpu cooling? Its just had stock cooler on it before. Thanks!
Edited by auriya - 1/18/11 at 1:26am