Quote:
Originally Posted by excelerater;12064205 
I built a HAF 912 last week,mine came with
no top fan really big disappoint,I should have read the specs closer and only ONE
quick release 5.25" drive bay on top,yours shows all 4 to have the locks,mine had only one?
and mine was not black inside......I think you got an upgraded model...GJ

looks good
Yeah I didn't even notice that hey but there it is right on the box!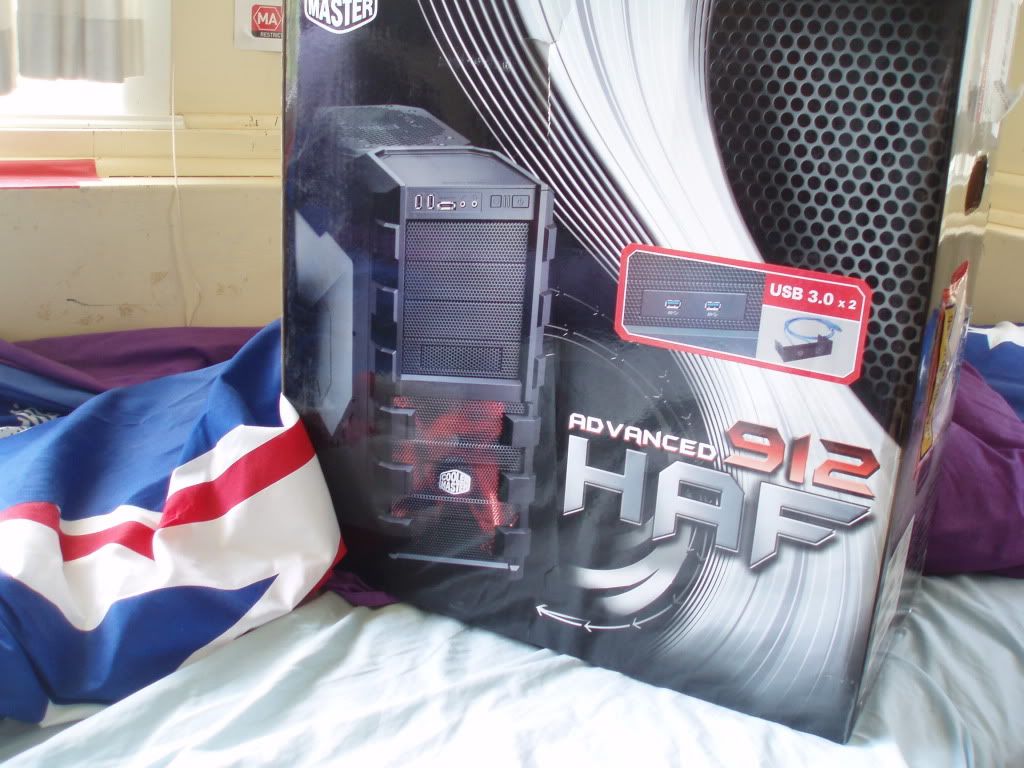 Quote:
Originally Posted by nickbaldwin86;12068191 
Nice.
System Spex?
and
more info on that NB fan?
Specs -
CPU - Intel Core 2 Duo E5200 or something like that
Mobo - EVGA 780i SLI
Ram - 4GB Corsair Dominator (1066MHz) and maybe the airflow fan
Video Card - Galaxy 8800GT
PSU - XFX 650W XXX Edition
Hard Drive - Seagate Barracuda (320GB)
The NB fan is just an aftermarket 6cm I ziptied on. More about that particullar update in
this build log
if your interested.
Quote:
Originally Posted by Freddy_95;12069351 
Looks nice, are you going to go with watercooling?
The only way this will be put underwater is if I can't fit my H50 in a near future build. If thats the case she can have it otherwise I'll just get her a basic air cooler.
Quote:
Originally Posted by
robbo2;12070285
You can be my brother any time
And you can be my sister!