First the build:
i5 2500K
MSI P67-C45 motherboard
G. Skill CL9 DDR3 (9-9-9-24 @ 1600Mhz) 4GBx2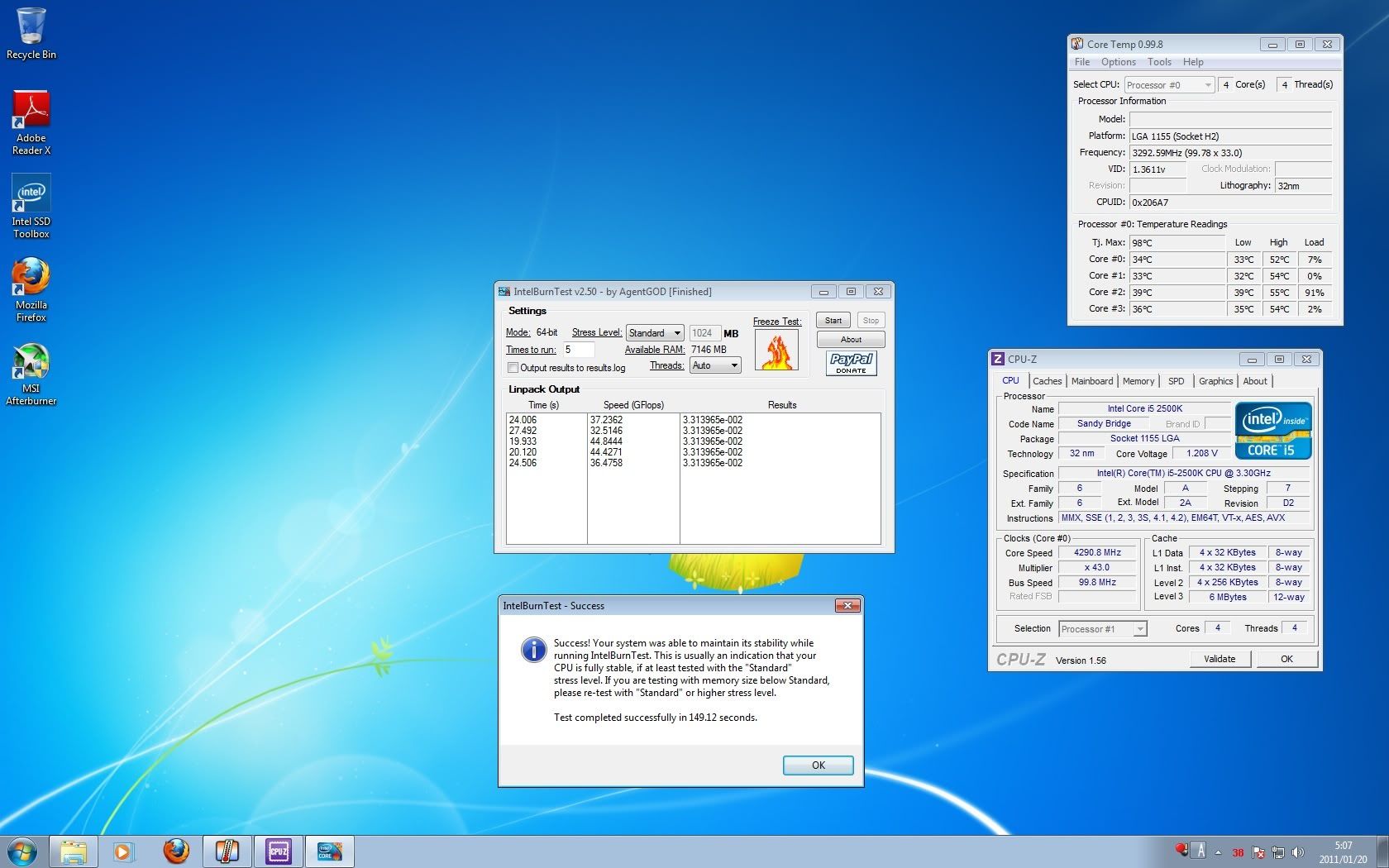 Shortly after that burn test, Core #2 was sitting at 80~ load despite nothing loadworthy running, and even after closing MSI Afterburner, IBT, and CPU-Z, it stayed. BSODed while trying to type up this post earlier so have since clocked it back down to 4.0 Ghz (Or 3991.5Mhz per CPU-Z) where it's definitely more stable.
The ram is currently running at 1333 Mhz per bios, trying to set it to run at 1666 Mhz by changing the DRAM Ratio to 6 and cpu to 45 multi resulted in 1.65 DRAM Voltage and BSOD on trying to boot windows. It looks like even 43 wasn't stable either.
First thing I probably should do is turn off the Auto on CPU Vcore and DRAM Voltage, but I'm not really sure what setting to put it at. The bios warns about setting it at 1.65 (the ram), and I really don't want to overvolt the CPU.
My goal is to get 4.5Ghz, but I'm a bit lost on how to best tweak the voltages manually.
CPU temps seems fine, the bios test for ram worked fine (I'm not entirely sure how to setup memtestx86 on my USB drive.)
One thing I did read was updating the bios would help with overclocking, but I'm not entirely sure if it was an issue with the bios that was causing the system to be unable to load windows? MSI's instructions on how to create a bootable USB Stick are also less than useful unless I happen to be using an HP memory stick...
It seems that my system is actually getting worse with a higher OC, if you check the time per burn above @4.3 and the times and glops below @4.0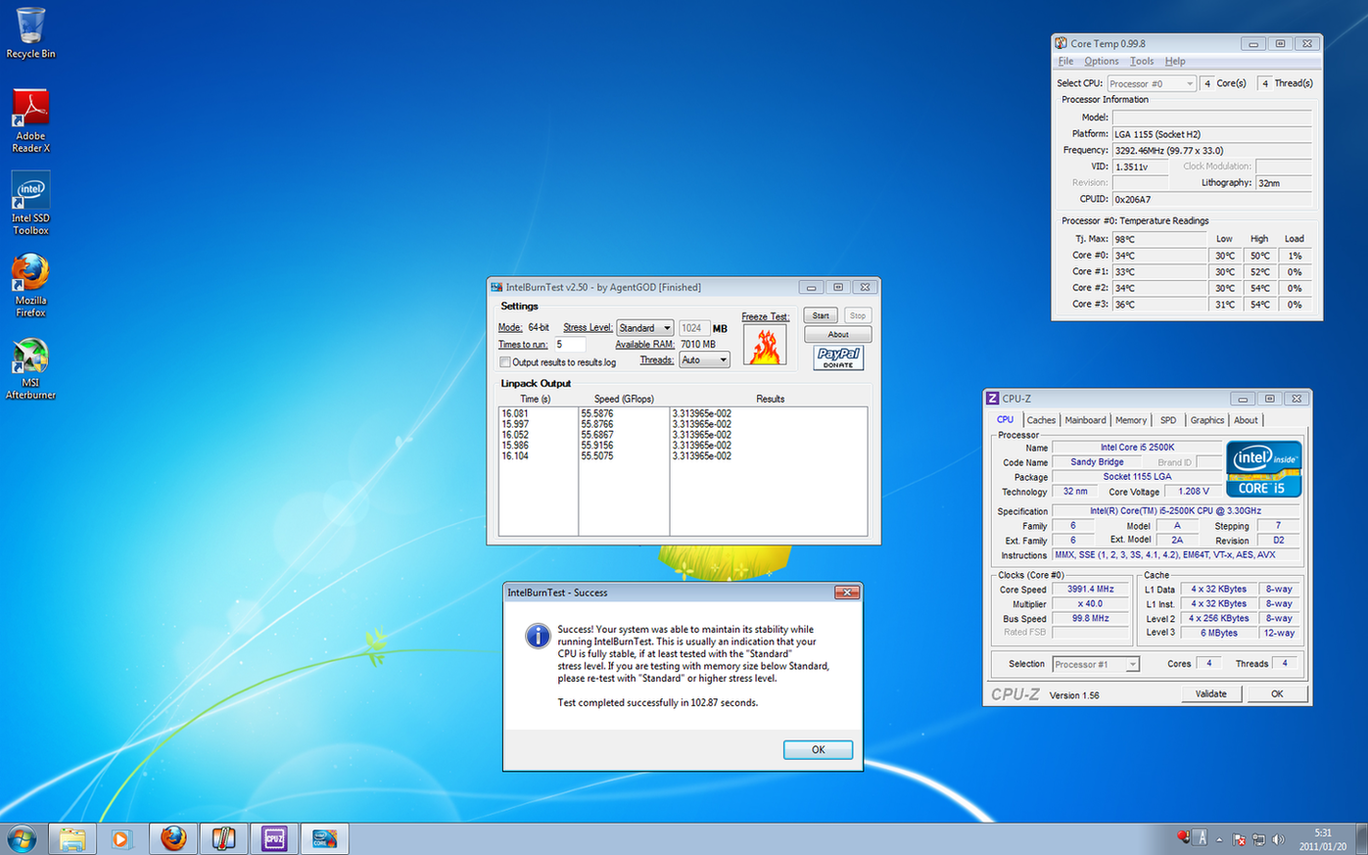 This is likely related to an incorrect voltage or maybe just a BIOS issue? Not really sure...
Anyway, tips/tools for adjustment would be handy that are more relevant to the Sandy Bridge. The MSI bios seems a bit more restrictive for OC than the others. Prior to the overclock the CPU also ramped back down to base clock which would be nice assuming the vdroop doesn't drop too low. But again, the how is lost to me at present.
Here is a maybe relevant link about OCing with the MSI board:
http://www.bit-tech.net/hardware/cpu...ore-i5-2500k/5
Edited by Tancients - 1/20/11 at 3:43am