Here's a log for Xtreme Customs' 8800GTS 640MB. PCB is the same layout as the 320MB PCB.
Not going to be doing any benchmarking comparisons for this log. Just a quick mod and a quick test to ensure the mods are working.
The card: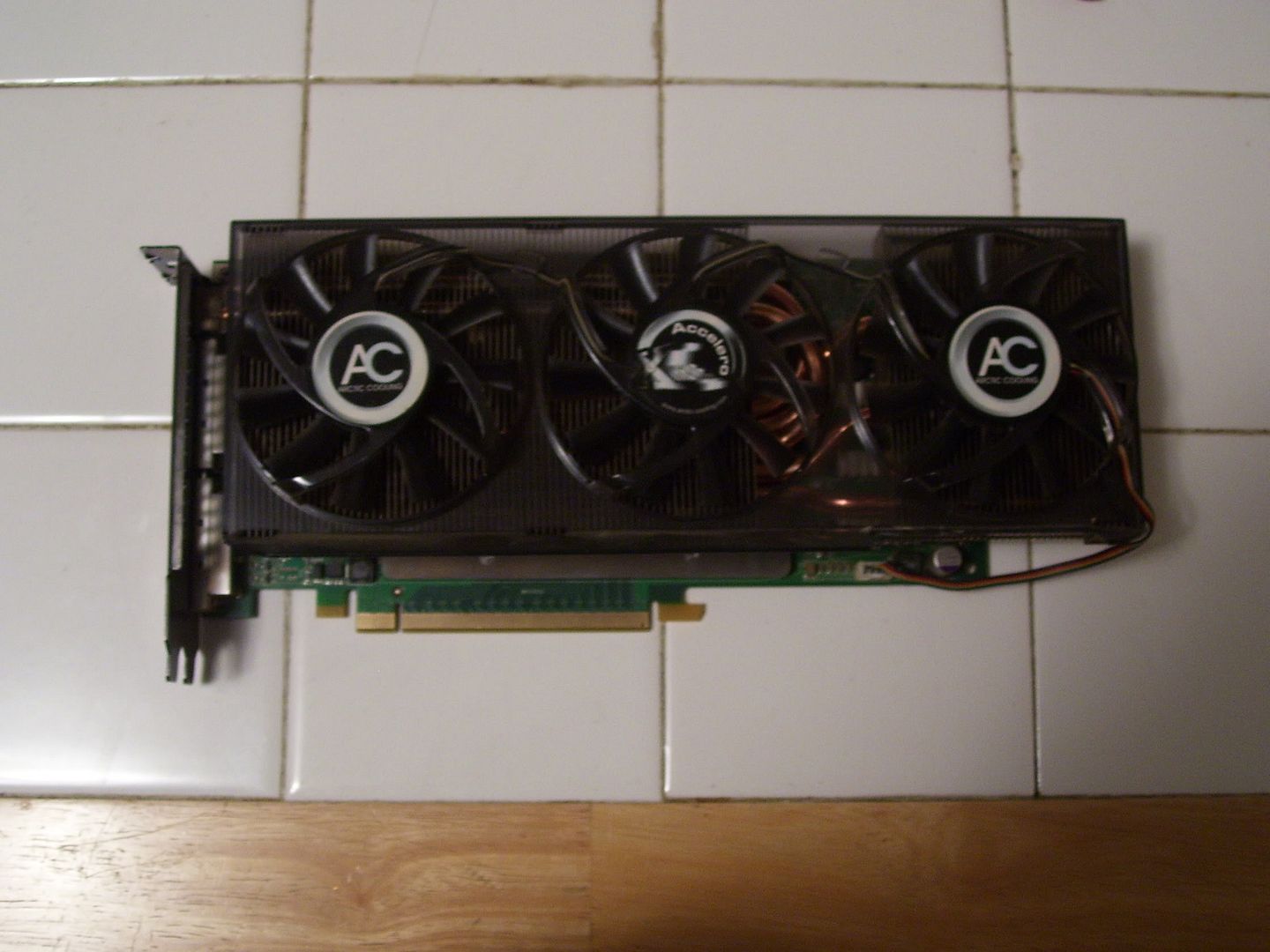 So far I've gotten voltage measure point, memory mod, and some caps added to the card.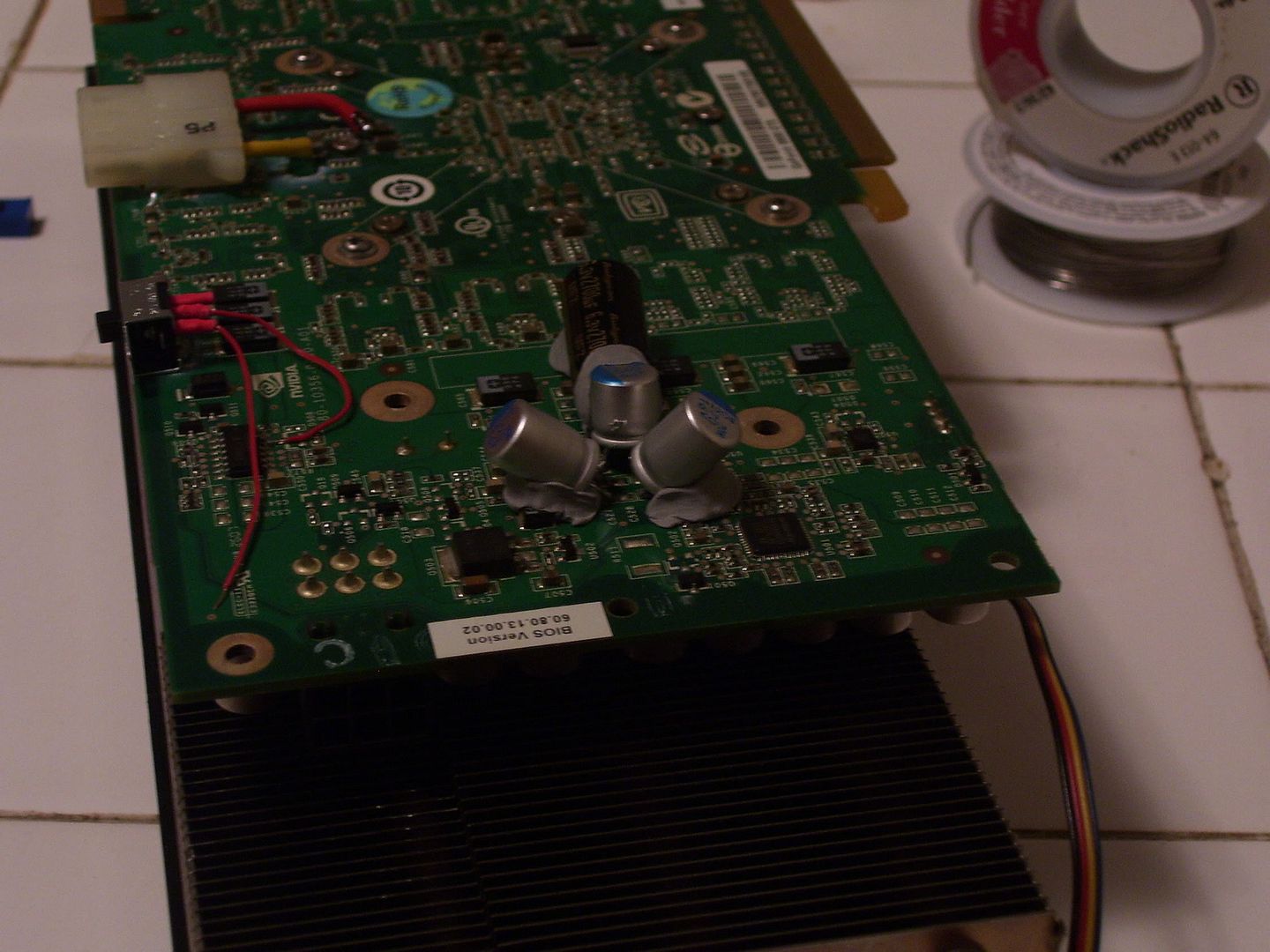 Just got GPU mod and some more caps left.
CPU
Motherboard
Graphics
RAM
E8400, E8600, 980BE
T2RS+, P5E3, TA890FXE
8800GTS's,GTX's,GS,Ultra's,9600GT
Lots of D9's and some crap DDR3
Hard Drive
Power
Case
Seagate 250GB + 80GB WD for benching
TT 875w, Corsair 650TX
Custom bench station
View all
hide details
CPU
Motherboard
Graphics
RAM
E8400, E8600, 980BE
T2RS+, P5E3, TA890FXE
8800GTS's,GTX's,GS,Ultra's,9600GT
Lots of D9's and some crap DDR3
Hard Drive
Power
Case
Seagate 250GB + 80GB WD for benching
TT 875w, Corsair 650TX
Custom bench station
View all
hide details