So I'm really friggin disgusted right now with swiftech......How hard is it to get the baboon who taps the screw holes for the fan holes to do it STRAIGHT!!!!!! What the heck is happening with quality control these days....Same screws in the other swiftech rad I have thread in PERFECT....this rad tho...it's just appalling how bad this is off.....also....rad smells like it just got a fresh coat of krylon matte black.....totally disappointed... it's getting sent back if newegg will accept it back.....I mean I don't know anyone that would want this third world country engineering and craftsmanship.....Swiftech be ashamed! BE VERY ASHAMED! I should have been more on my guard when I saw the difference in paint finishes, that alone should have been an alarm......
Here's some pics of this disappointment....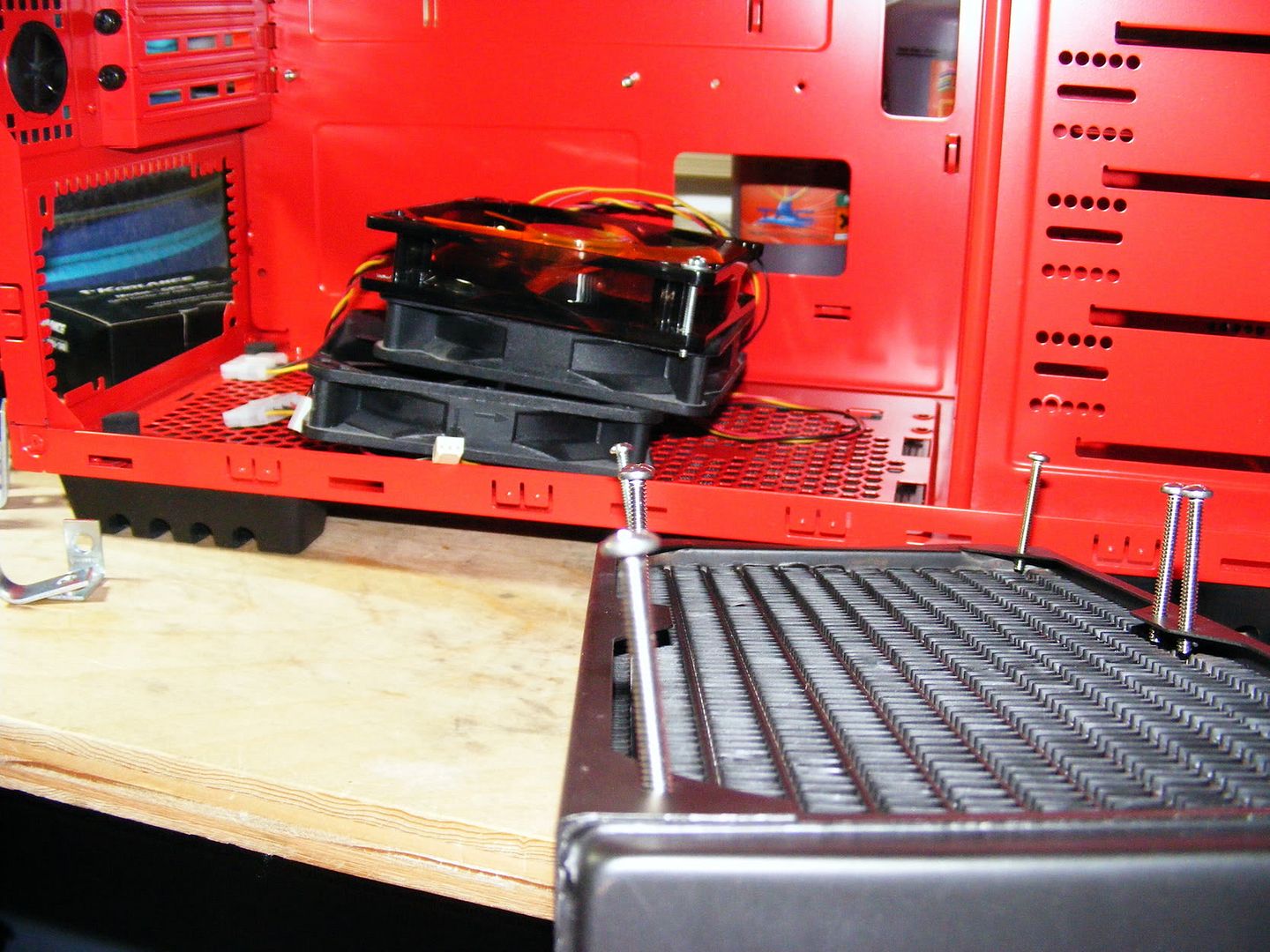 So....Dual 120mm Rad recommendations anyone......preferably from a company that doesn't employee baboons in their quality control or any position in their manufacturing process would be best.....thanks again guys...and sorry for my outburst....
CPU
Motherboard
Graphics
RAM
i7 920
ASUS Rampage II Extreme
2x 5870's
6gb Corsair Dominators
Hard Drive
OS
Monitor
Keyboard
WD Velociraptor
Windows 7 Ultimate
3x Acer AL2216W's
Logitech G15
Power
Case
Mouse
Corsair HX 1000W
Antec 1200
Logitech G9x
View all
hide details
CPU
Motherboard
Graphics
RAM
i7 920
ASUS Rampage II Extreme
2x 5870's
6gb Corsair Dominators
Hard Drive
OS
Monitor
Keyboard
WD Velociraptor
Windows 7 Ultimate
3x Acer AL2216W's
Logitech G15
Power
Case
Mouse
Corsair HX 1000W
Antec 1200
Logitech G9x
View all
hide details