Evening all- I know there are a lot of threads out there and people with the same machine coming together. I thought I would post some pictures of my latest build. Main reason for this thread isn't to show the pictures.
The main reason is for the fact that to this point, I haven't had any issues with the Asus P8P67 Pro motherboard or G.Skill RipJaw DDR3 1600 (CAS 7). I ordered my parts about a week ago and they all showed up Wednesday night. Thursday ended up being a snow day and the wife was gone. I strapped on some coffee and went to work: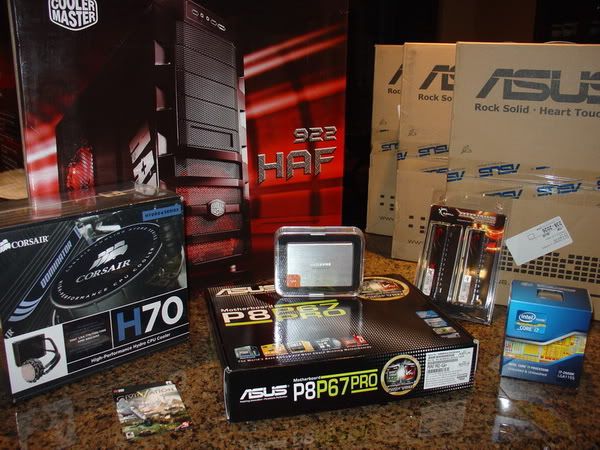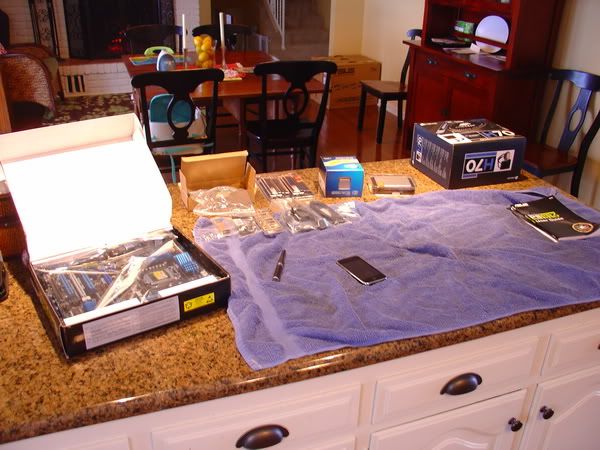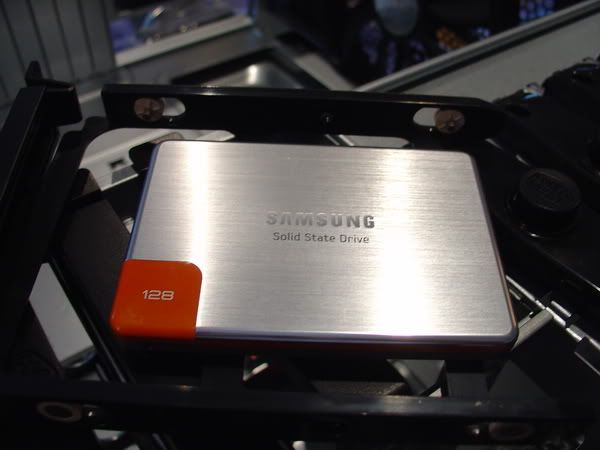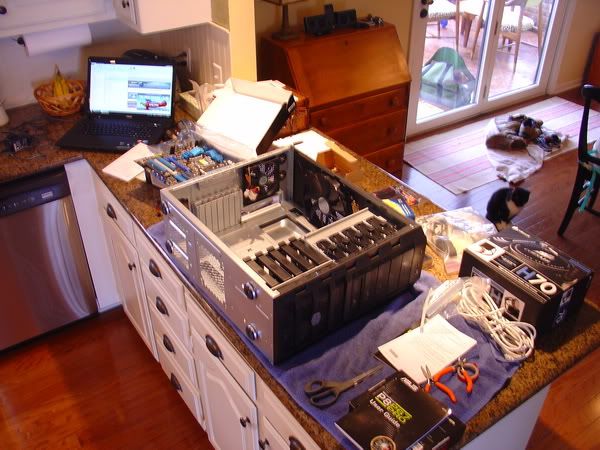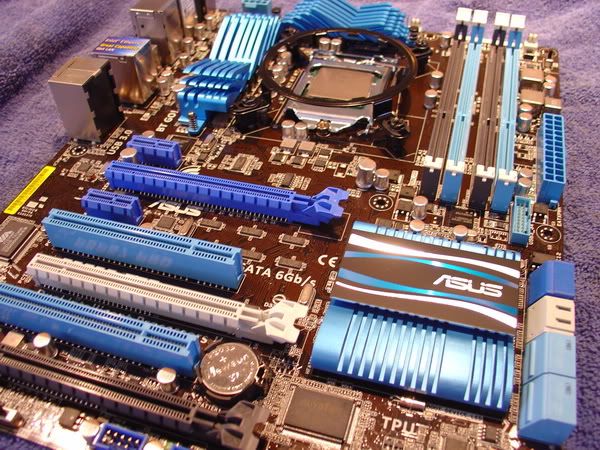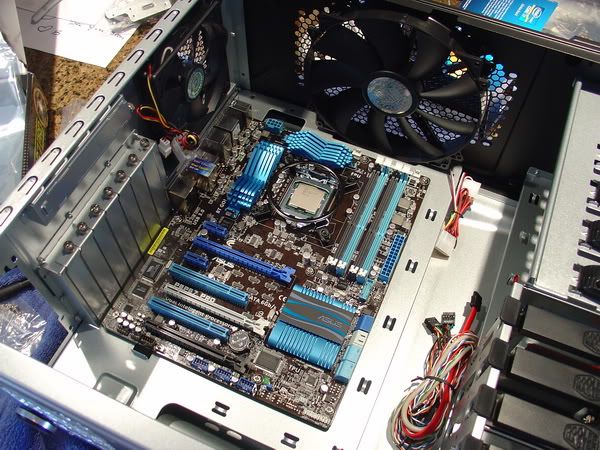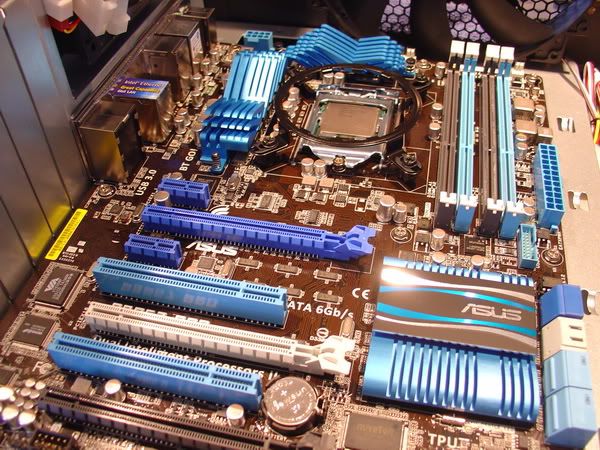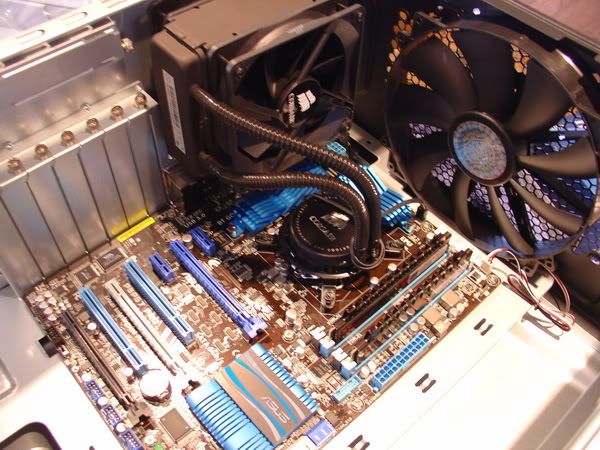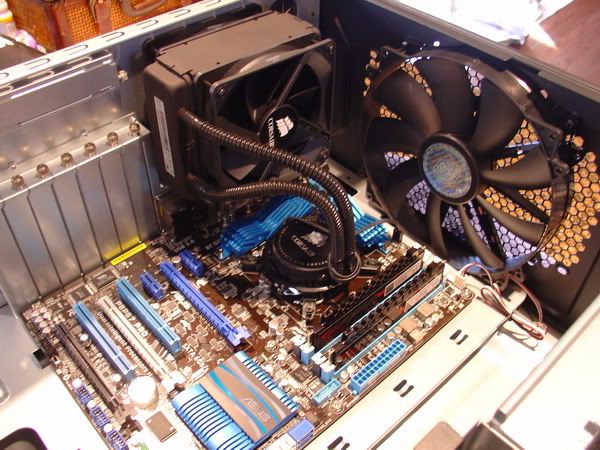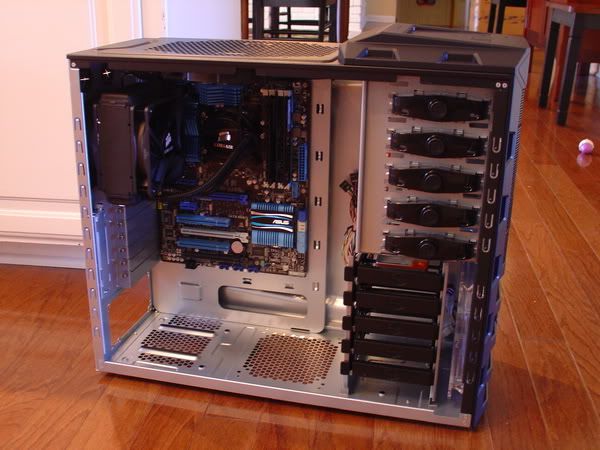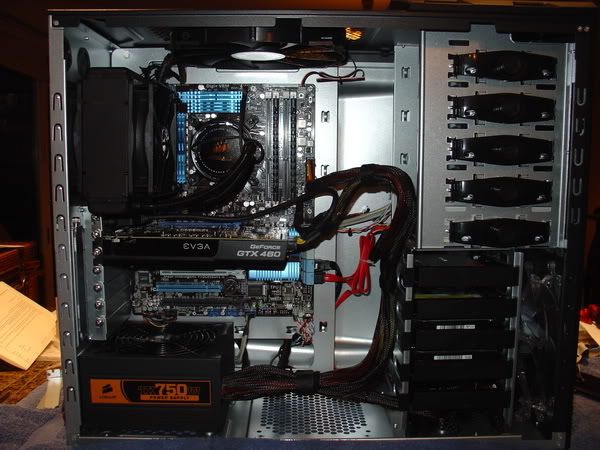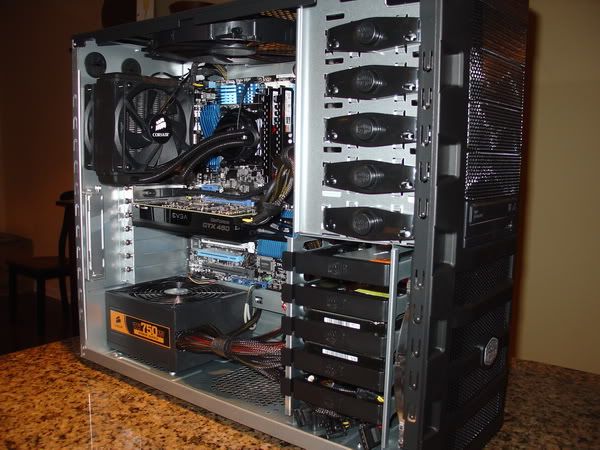 The moment of truth came when it was time to hit the power button. Knowing the issues that folks have been dealing with in various states of ram speed, instability etc., I was leery at best.
I hit the power, LEDs flicked on and off on the mobo and I held my breath. The machine went straight to BIOS. Good start. I had my thumbdrive in hand knowing that right off the bat I was going to flash the BIOS. Check. Reset the CMOS. Check. The machine booted right up to BIOS again and ram speeds checked, temps checked and I was off to the races. OS dropped right onto the SSD and we are back in gear.
Everything went smooth (so far). Currently I am sitting at 4.7Ghz / 1.35v (2 hr blend test) and temps look good. So far, I have nothing but good..great things to say about the Asus mobo.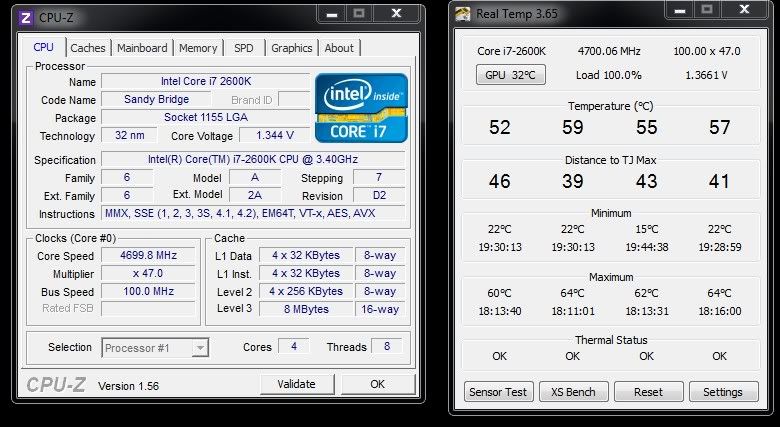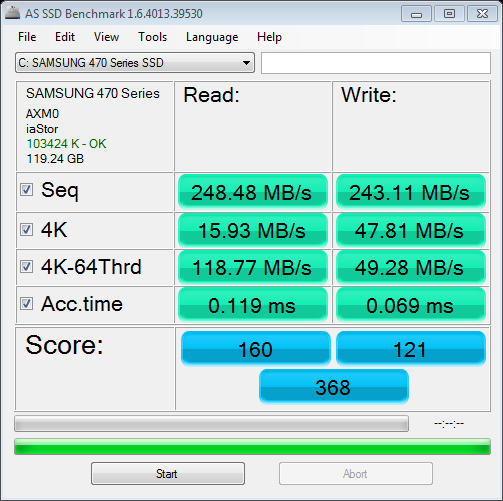 Benjamin