So my step up from evga finally came in the other day and I stepped up from a gTX480 to GTX580, but i already had a waterblock on my GTX 480.
skeptical at first, about whether or not the GTX480 block would fit the 580, i read a lot of forums and and read a lot of opinions and even inquired about it to EK. they all said no it wouldnt fit properly and it wouldnt be effective.
WELL WHOS LAUGHING NOW!?!?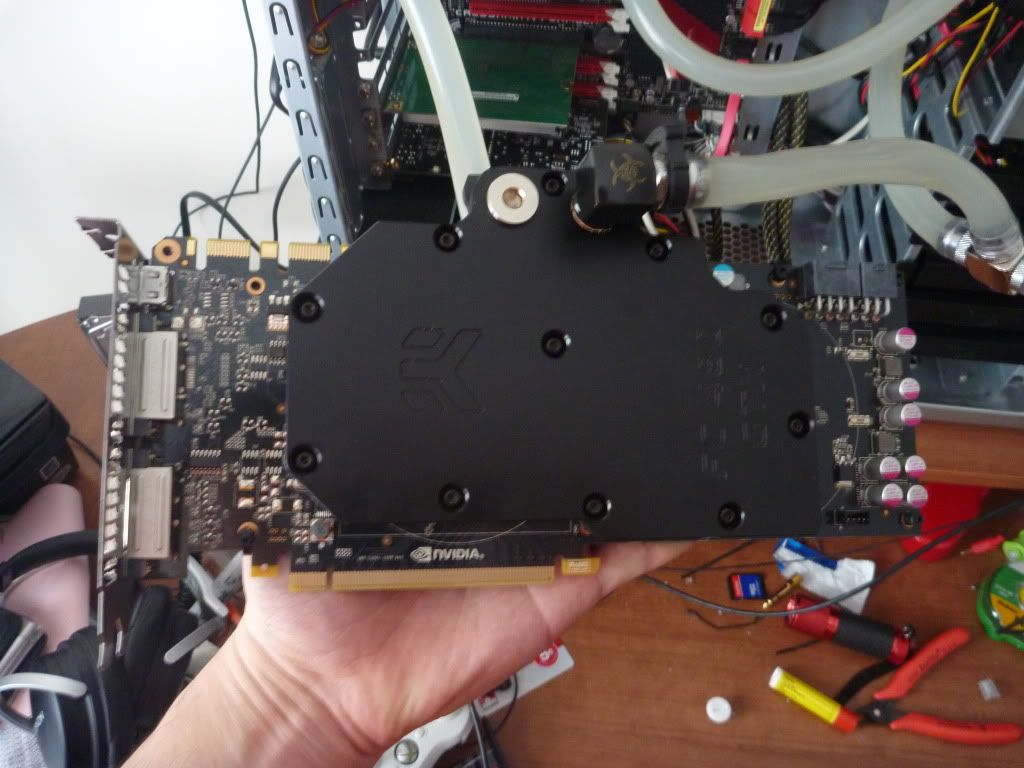 I'm sitting happily at 53 degrees on load and 29 idle.
with a dremel and a couple of zip ties the EVGA gtx480 back plate works too! (and its better than the GTX580 back plate as there is no thermal pad for it)