I'm following a tutorial (I'm bored and my wife's baking cakes).
In
this tut
, (step 17) it says. "
Go to Paths Palette, open the Paths Palette pop-up menu (click the triangle in the upper right to open) and choose Stroke Path, set the Tool to Brush and hit OK. Click somewhere outside the path in the Paths Palette. Command-click the "Dent" layer thumbnail in the Layers Palette to load its selection.
"
However, I don't have the "triangle in the upper right"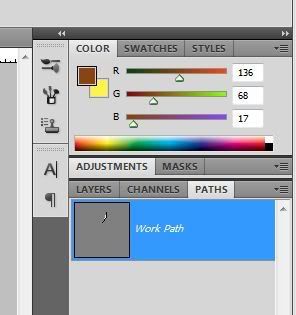 Where is it?
Thanks a lot