I just joined this forum today and am new to the Overclocking scene.
I am eager to learn as much as possible about OC'ing for my current and future builds.
In fact, my current PC is my first computer I built on my own. I can honestly say that I will never buy an "off-the-shelf" computer again! Building rigs is so much fun!
Anyway, here's a little info on my rig and my current OC setup:
Case: Mountain Mods Ascension CYO
Case Fans: Delta 240CFM (5200RPM) 120mm (x3)/Scythe Ultra Kaze (3000RPM) 120mm (x7)/Xigmatek Blue LED 120mm (x5)/Xigmatek White LED 120mm (x1)/Noctua 120mm "Ultra Silence" (x1)
Fan Controllers: Lamptron FC5-V2 (x2)
CPU: Intel i7 950 (3.06GHz) --
OC'd to 4.2GHz @ 1.28V (V-Core)
PSU: PC Power & Cooling 1200W
RAM: Corsair Dominator 1600MHz 12GB --
Running @ 1603MHz 8-8-8-24
OS SSDs: 2x 32GB G-skill SLC SSD (RAID-0)
Game/Program HDD 2x Fujitsu 147GB 15k RPM SAS drives (RAID-0)
Storage HDDs: 1x 250GB/1x 300GB/ 1x WD 10k RPM Raptor 150GB/ 1x Samsung Spinpoint F3 1TB
GPU: EVGA GTX-295 CO-OP
Soundcard: Creative SoundBlaster Titanium HD
MoBo: Asus P6T7 Supercomputer
CPU Cooler: Noctua NH-D14
Optical Drive: Pioneer BD-203 Blu-Ray Burner
Misc.: Multi-card reader/ 4x1 2.5" SSD Hot-swappable bay
OS: Windows 7 Utlimate x64
Monitors: Dell U3011 (30"), Samsung T260 (25.5")
Pics of my rig: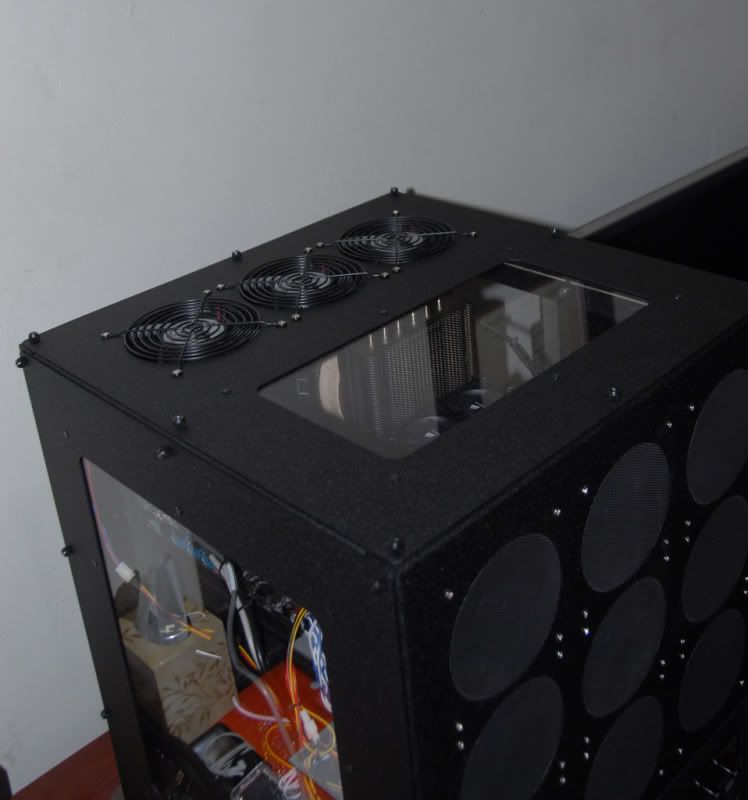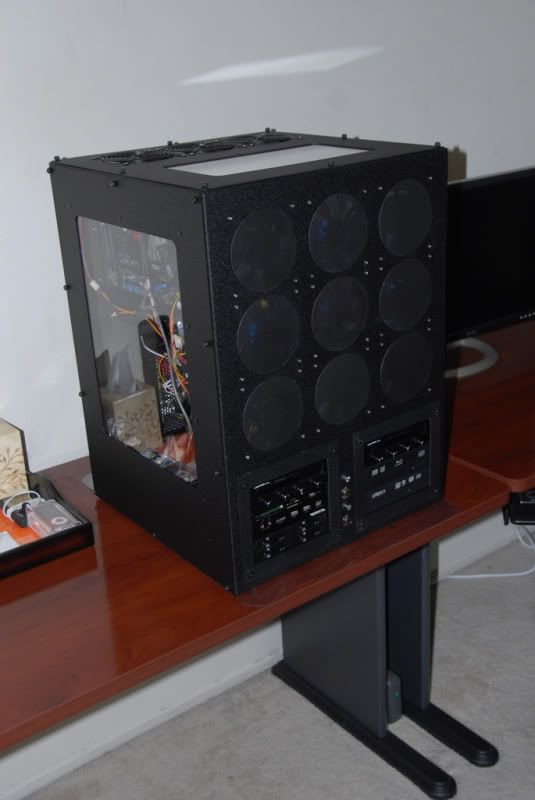 Pic of my OC: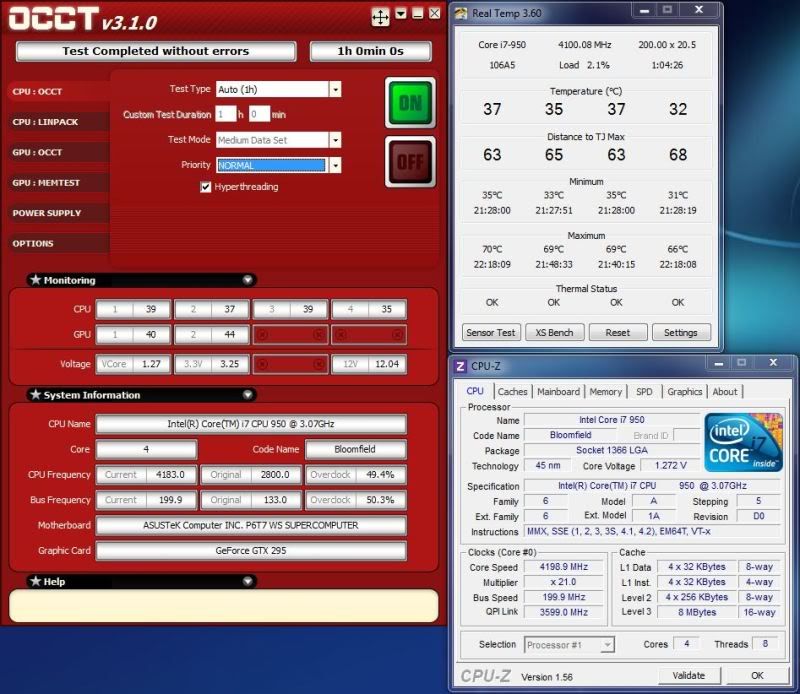 Edited by Baasha - 1/24/11 at 11:43am