Alright, changed the mind about the AXP. I think I want the
TR Shaman
now... Read below
Exactly how much slots does the Shaman take up total? I keep reading conflicting reports over this.
First I had my eyes set on the Accelero xtreme plus, but I would have to buy the AXP, PLUS a 480 kit. On top of that, no Canadian reseller carries it, and makes shipping a lot more expensive.
Then I heard about the Thermalright Shaman. This way seems to be a lot simpler. However, I'm hearing conflicting reports on exactly how many expansion slots it needs.
From looking at the picture, my pcie 1x slot is being used by a Xonar DX. Keep in mind that the Xonar DX is has a small footprint: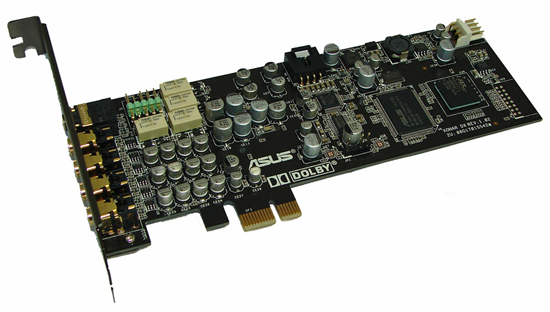 Now, would a Shaman actually fit in my setup? If so, do you think the Xonar is small enough to encourage proper airflow?
...If not, what other coolers can you guys recommend? I really want the AXP but import shipping + buying two things is just too much.
Edited by oblisk - 1/26/11 at 7:58pm