Hello OCN. This is my first time modding. I will be tweaking my CoolerMaster Storm Scout just to make it that little bit more perfect. And i will be showing you what i can do and i might ask for a little advice here and there.
Contents

Cutting out fan grills, cutting out the crosshair from the front bezel and drill a hole on the front I/O panel for a switch

Unboxing my 120GB OCZ Vertex 2E

Unboxing my MSI 6870 Twin Frozr II OC
Heres what i plan on doing:
-Make a new clear window (done)
-Cut the crosshair out of the front bezel (done)
-Cut out the top and font fan holes for better wind resistance and look (done)
-Drill a hole on the front I/O Panel for a switch (done)
-Mount my H50 in the drive bays (done)
-Maybe sleeve the cables?
-Make sure cable management is top notch (i think its at its best, but you guys are the judges)
-Buy a 5870
(may need a mod to fit it in)
Here is what I didn't plan on doing
-SSD 120GB OCZ Vertex 2E
-Saitek Cyborg V7
-Red Cold Cathodes
Its not a massive mod but never the less. I'm still thinking if there is anything else i could do. So as always leave a comment, ask a question.
Taking the beast apart
Heres how the modding started, on a beautiful sunny day NOT.
(I have been using my uncles good camera)
Heres the tidy garage i'm going to be working in
My dads trusty old Bosch Jigsaw i will be using: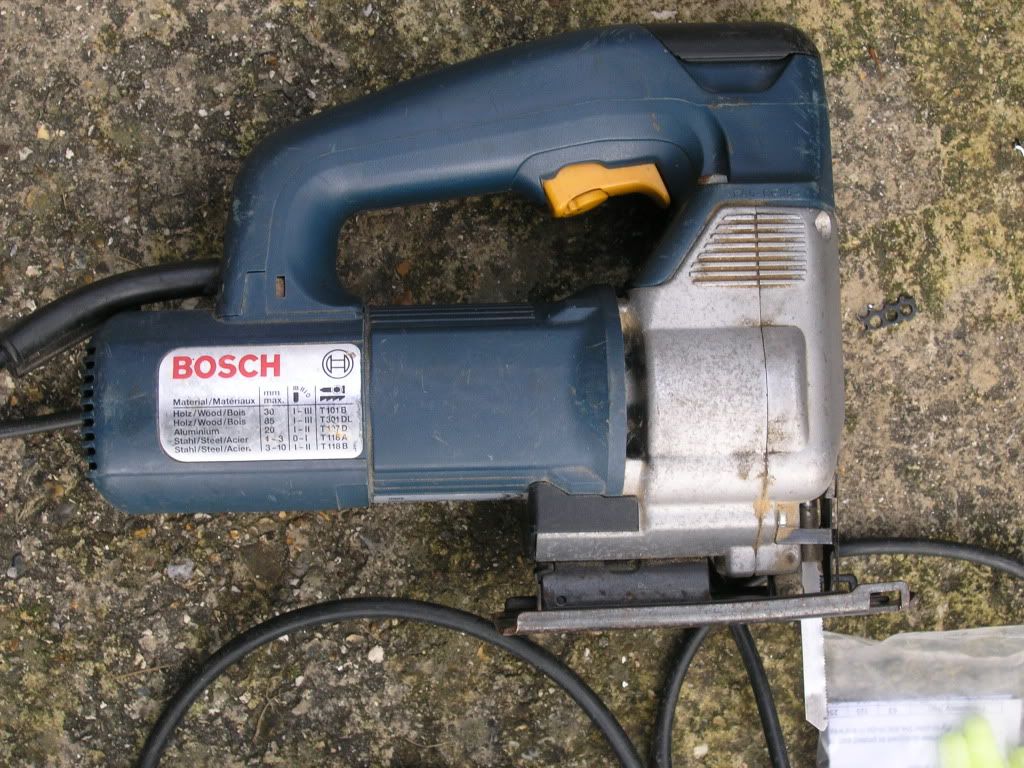 Heres my workbench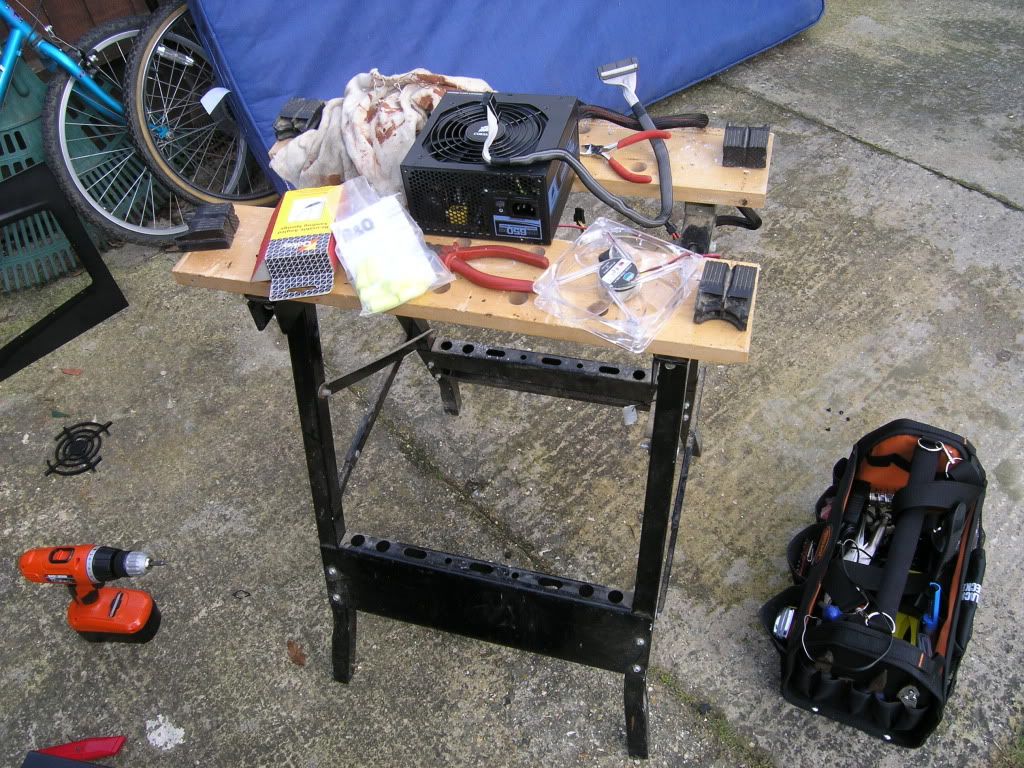 Ok the first mod (Safety First) So I put my B&Q Earplugs in and put on my dads sun glasses out of the car.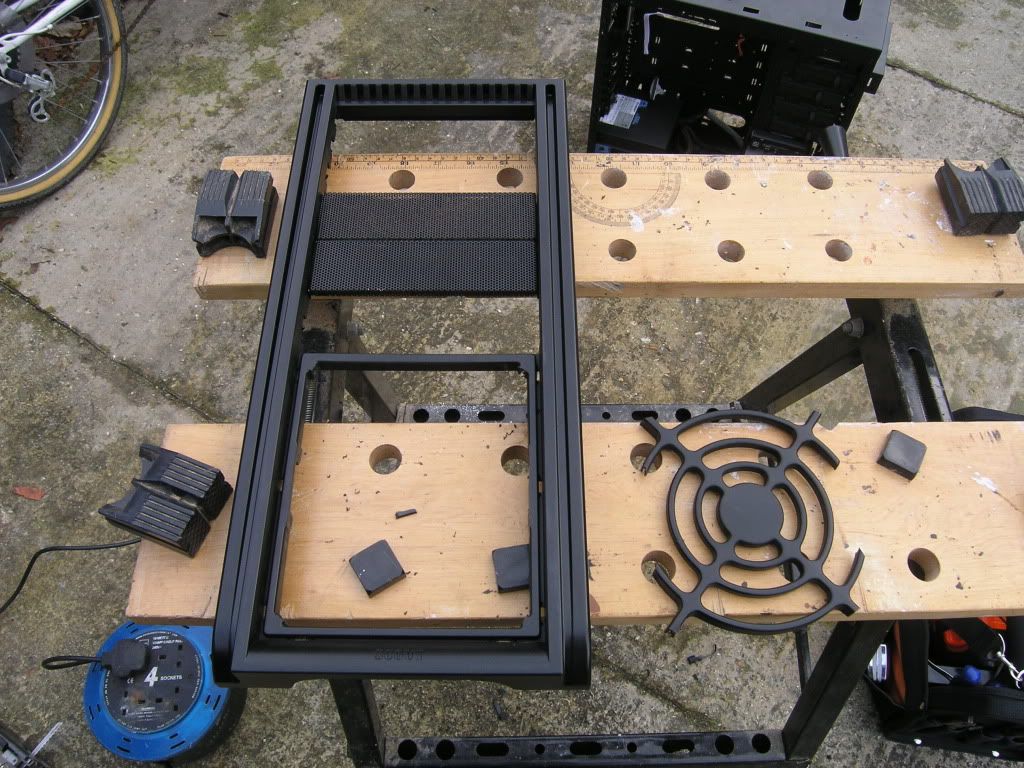 That was painless
The front with the markings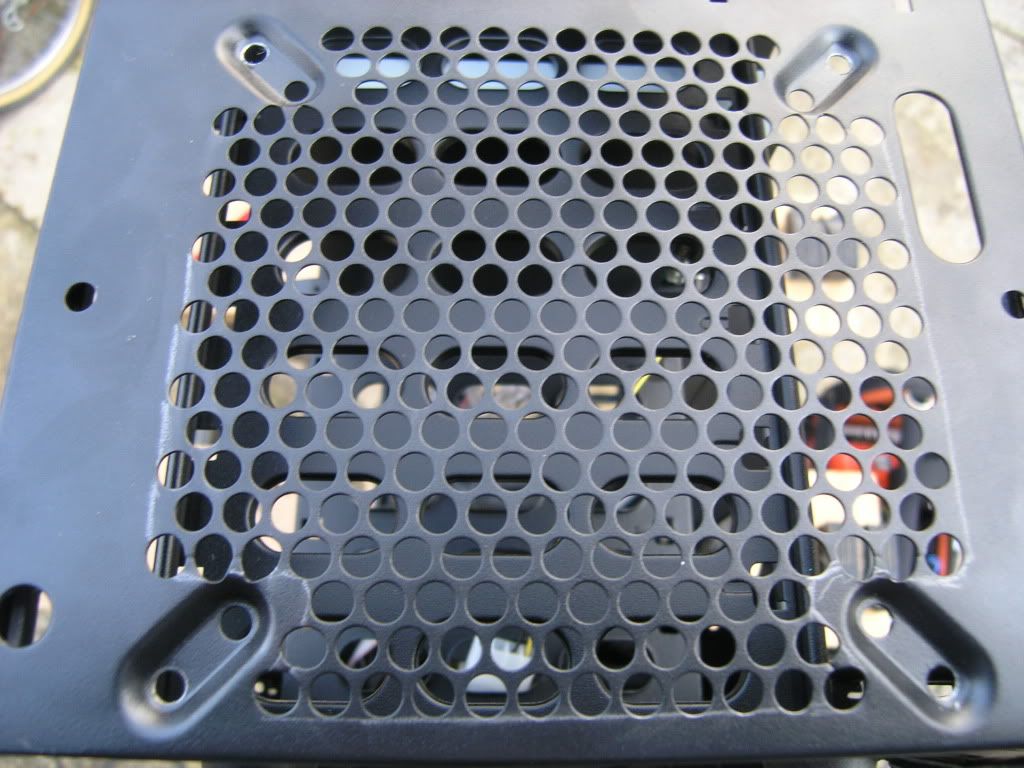 The top with the markings
mod number 2
My dad got a few pics in whilst i was cutting it out
(The rag is to catch most if the filings) The big part done, Just have to clean the cut up.
Now for the top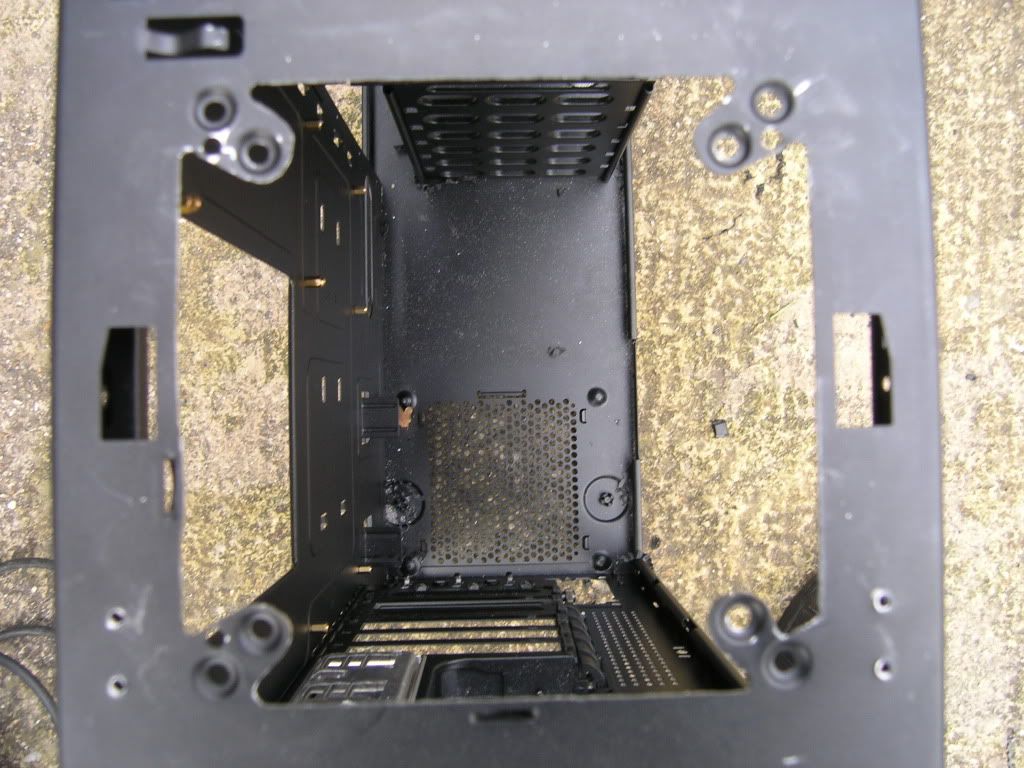 The case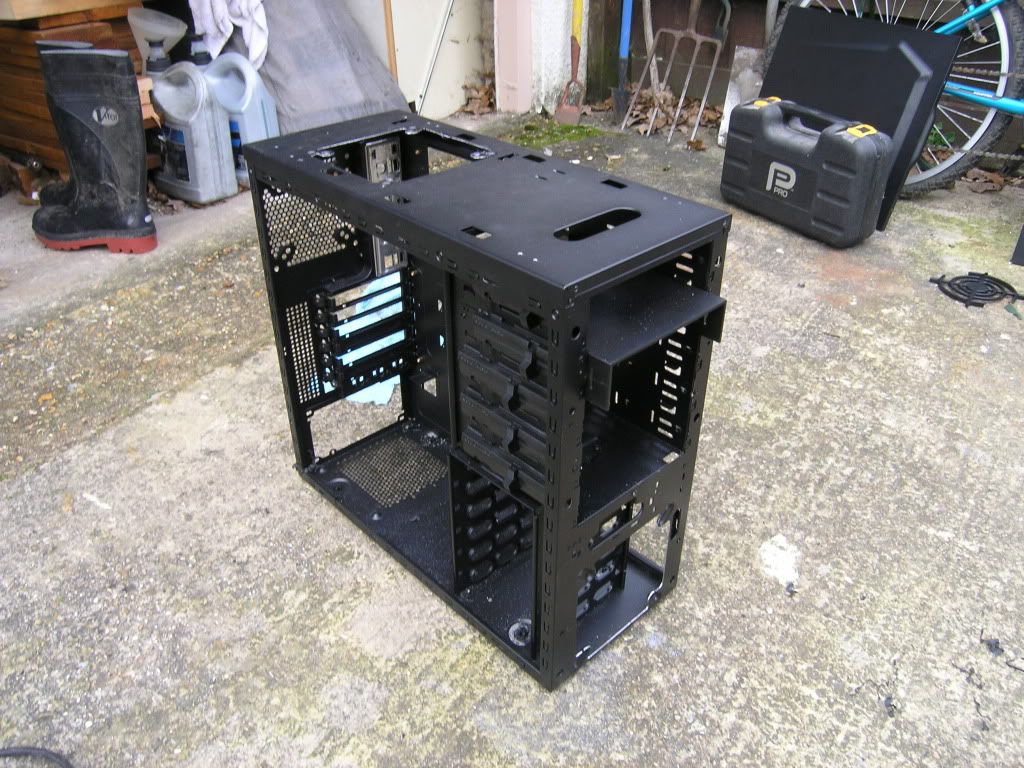 Now for the switch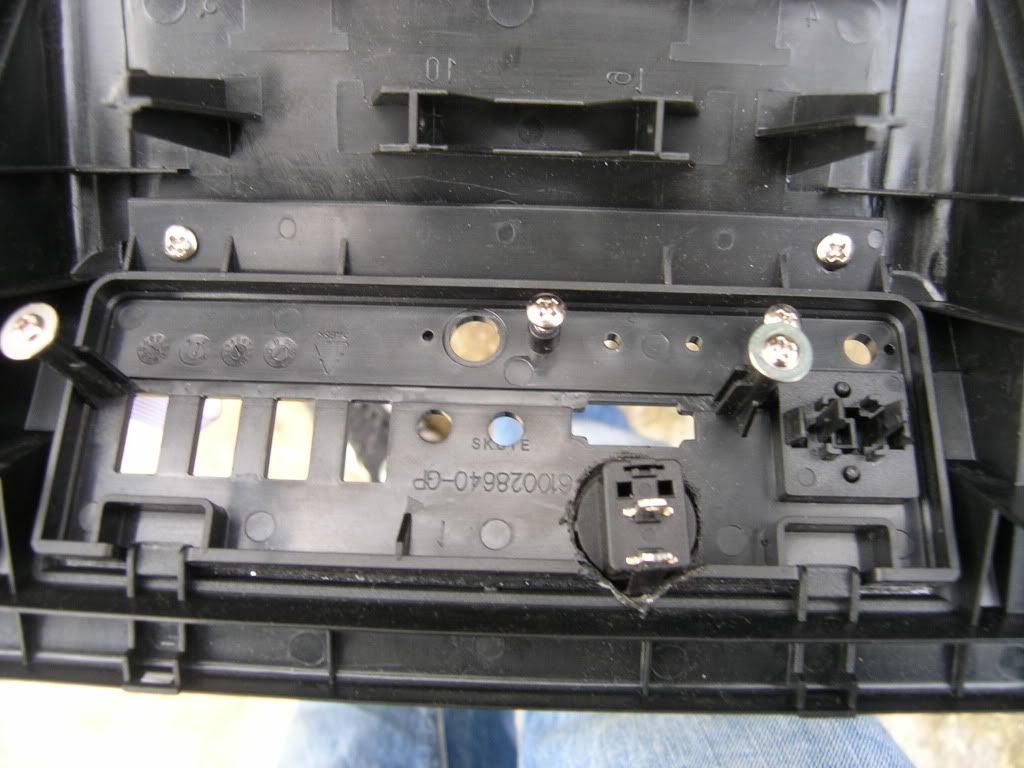 I only ran into one problem. But every modder always runs in to one. I was putting the case together later on that night and i noticed that the top and the front panel wouldnt go on the case becuase the switch pins were in the way. So i just turned the switch round, bent the pins and the plugs. And it still wouldnt fit so i drilled a hole in the top panel.
Anyway i managed to get the PC toghther today but i havent taken many photos so i will take some and upload them later.
Edited by Jamyy10 - 6/24/11 at 12:08pm