After my last failed casemod attempt (it was seriously a fail), I have decided to go semi-traditional, the "semi" part being the acrylic and the not so semi part being this thing is going to be open air. Yes, I've heard all the bad stuff about it being open air with all the dust and stuff, but I've made provisions for those shortcomings (this will be made obvious in the upcoming designs that I'm prepping right now). I've taken some ideas from projects such as MiniMe (which I bought and thoroughly examined, thanks Oliver!) and I think this is going to turn out awesome. For those people who decide to follow me on my journey, thank you!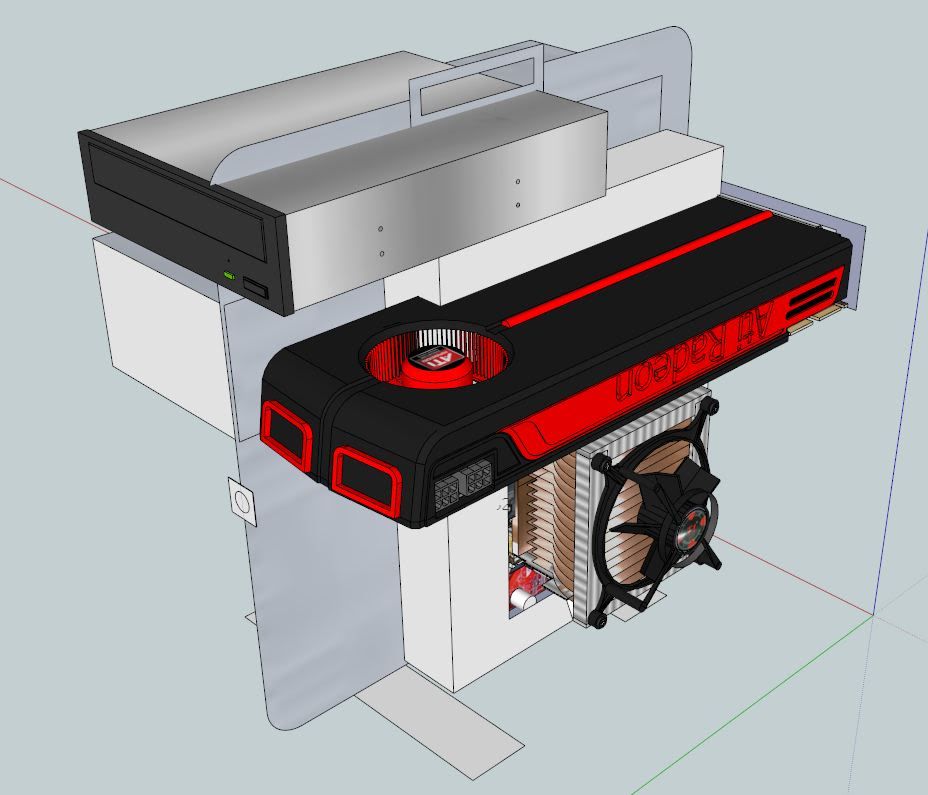 NOW LET'S GET DOWN TO BUSINESS
This will be a case for Mini-ITX and Micro-ATX motherboards, with plenty of room for large hardware (read long gfx cards and wc-loops). My aim is for this case to be as aesthetically pleasing and well-fitting as possible in any modern home environment (read I don't want a random black box in my room). I also want this to sit on my desk so I can show off.
So here's progress! A roll of industrial Grade A design paper in my office
doesn't look much like a girl's room does it
I'm gonna do a lot of designing and sketching from here on. stay tuned!!!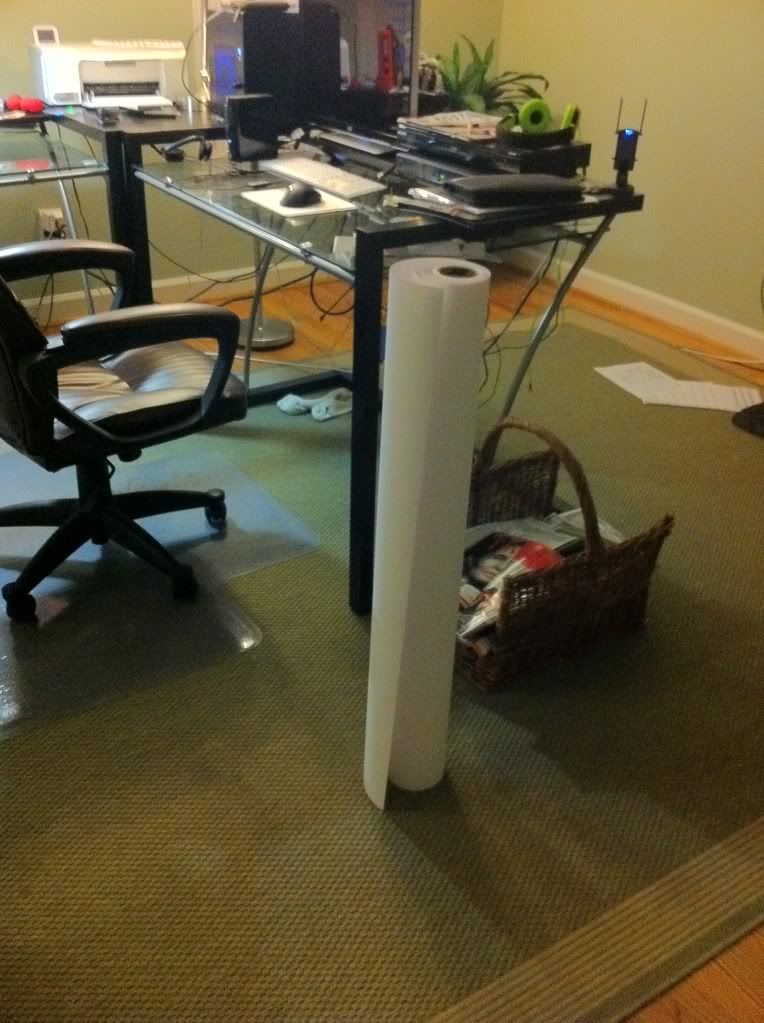 Recent Updates
Update A
Update B
Update C
Update D
Edited by last_exile - 2/8/11 at 3:36pm
CPU
Motherboard
Graphics
RAM
Intel Core 2 Quad Q9550
Zotac 9300
MSI Twin Frozr II N470GTX
2x2GB Ballistix
Hard Drive
OS
Monitor
Keyboard
Crucial 60GB SSD + 2xSeagates
Windows 7 Ultimate
HP w2207
Apple USB keyboard
Power
Case
Mouse
Mouse Pad
TT TR2 750watt
Lian-Li Q-08b
Logitech MX something
some free customized one
View all
hide details
CPU
Motherboard
Graphics
RAM
Intel Core 2 Quad Q9550
Zotac 9300
MSI Twin Frozr II N470GTX
2x2GB Ballistix
Hard Drive
OS
Monitor
Keyboard
Crucial 60GB SSD + 2xSeagates
Windows 7 Ultimate
HP w2207
Apple USB keyboard
Power
Case
Mouse
Mouse Pad
TT TR2 750watt
Lian-Li Q-08b
Logitech MX something
some free customized one
View all
hide details