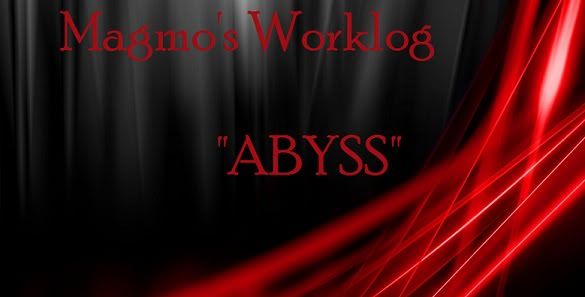 My first Mod! as the title says, I will be taking my HAF 922 and ripping it to shreds and painting all of the interior a Flat black as well as possibly adding in some red accent paint throughout, after the paint I will be taking the side panel and adding a side window panel of 1/8th inch acrylic.
As of right now I have drilled out all the rivets and done 2 coats of the flat black on the two side panels and will be starting the paint on the interior of the case in the next few hours, might have to get a few more cans of paint from the store. I will update sometime today with more pictures and will hopefully have it all done by the end of the week since I have the week off from work.
im excited about the Mod as simple as it may be since i have never really done anything like this before
what my workbench looked like as I was setting this all up and transferring all my components to my old case... haha sorry for the **** quality, will be using a better camera for the rest of the project, I promise!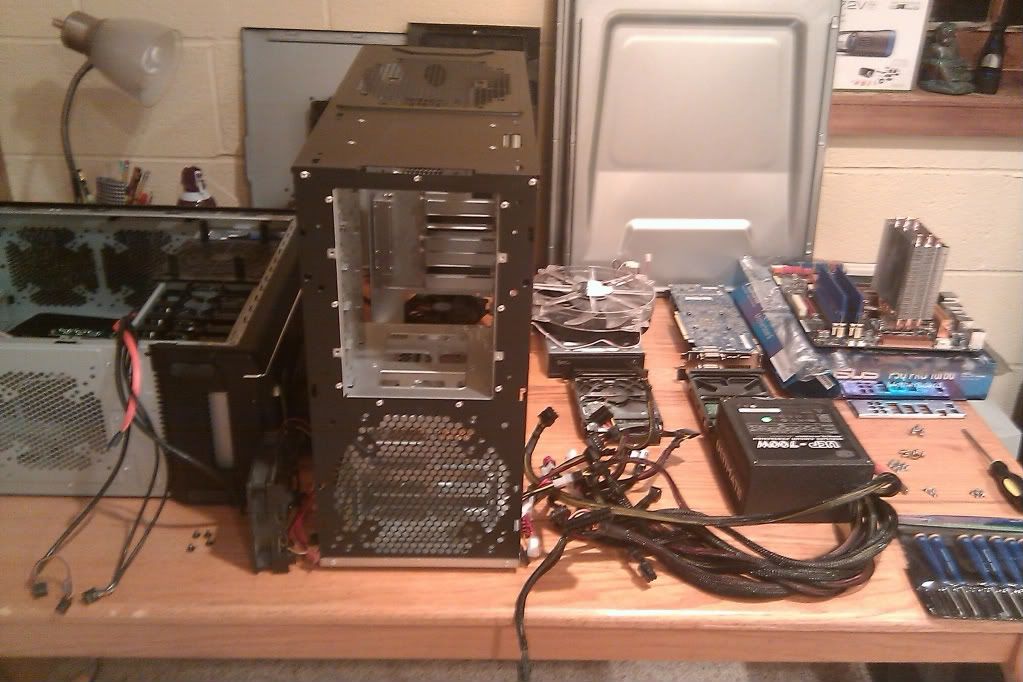 My rough sketch up of the placement for the window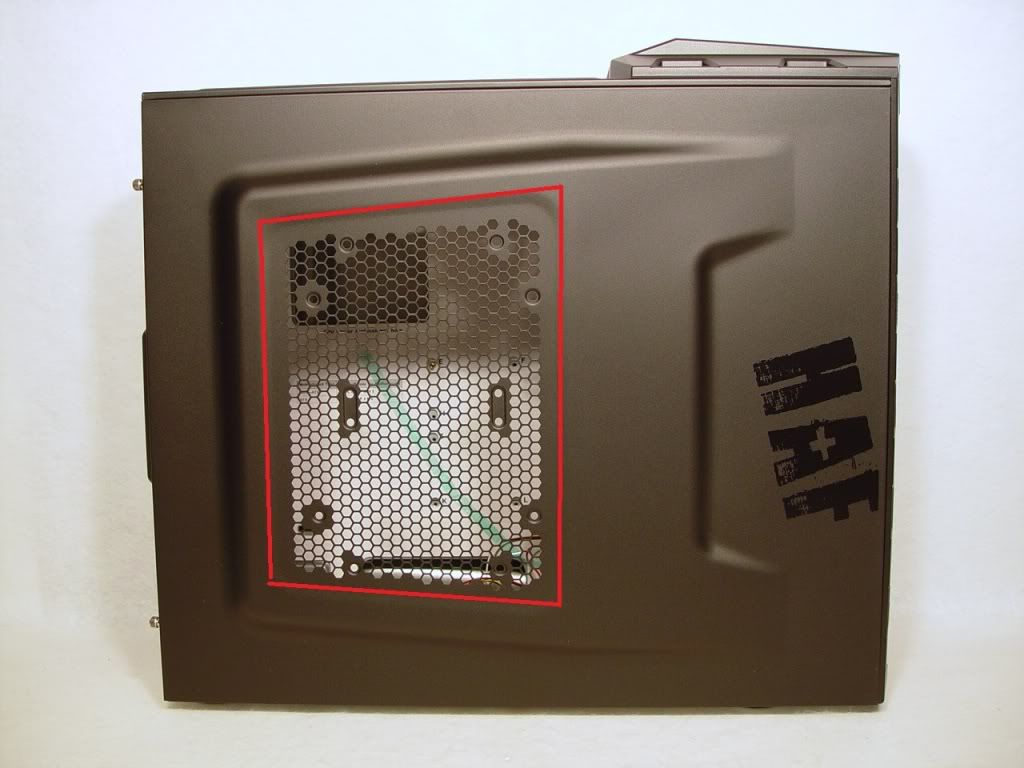 wish me luck! seeing as I'm way past the point of no return
Edited by Magmo - 1/27/11 at 12:19am
CPU
Motherboard
Graphics
RAM
2600k @ 4.5Ghz
Gigabyte GA-Z68X-UD3P
Sapphire Radeon HD 5870 1 Gb
2 x 2GB RIPJAWS X 1600 cas 9
Hard Drive
Optical Drive
OS
Monitor
500 GB WD Caviar Black; 1TB Spinpoint F3
Samsung Black 22x DVD Burner
Windows 7 Home Premium 64-bit
ASUS VW224U 22"
Keyboard
Power
Case
Mouse
Saitek Eclipse III
CoolerMaster UCP 700w
Modded HAF 922
Logitech MX518
Mouse Pad
Razer eXactMat
View all
hide details
CPU
Motherboard
Graphics
RAM
2600k @ 4.5Ghz
Gigabyte GA-Z68X-UD3P
Sapphire Radeon HD 5870 1 Gb
2 x 2GB RIPJAWS X 1600 cas 9
Hard Drive
Optical Drive
OS
Monitor
500 GB WD Caviar Black; 1TB Spinpoint F3
Samsung Black 22x DVD Burner
Windows 7 Home Premium 64-bit
ASUS VW224U 22"
Keyboard
Power
Case
Mouse
Saitek Eclipse III
CoolerMaster UCP 700w
Modded HAF 922
Logitech MX518
Mouse Pad
Razer eXactMat
View all
hide details