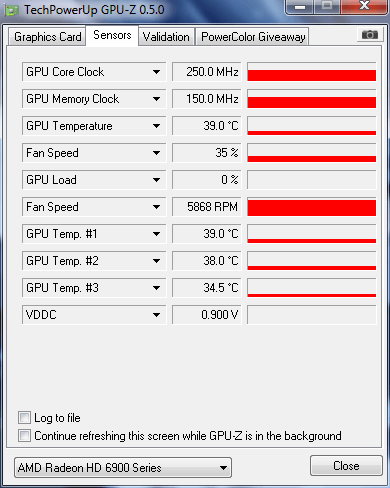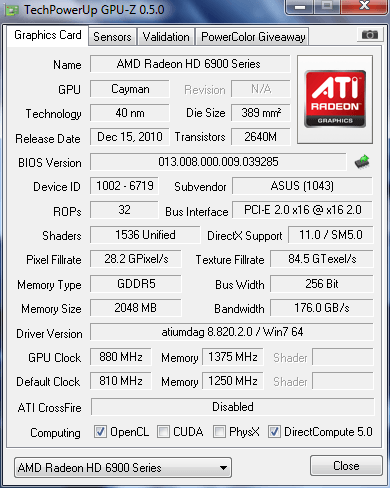 Nothing seems to work. The fan goes at max from startup and stays like that.
Please please help. I Unistalled CCC and everything until i had only the drivers and that didnt work. I made a Fan curve on MSI AB and that didnt work tooo
Update : It sometimes will sloww down . This happens randomly though...
Edited by garudaeagle1 - 1/28/11 at 4:33am
CPU
Motherboard
Graphics
RAM
965BE 3.70ghz
Msi 870 G54
Powercolor 6950
Corsair XMS3 4GB 1600hz
OS
Monitor
Power
Case
Windows 7 Home Premium
Samsung SyncMaster EX2220
Cooler Master Silent Pro 700W
Lancool K60
Mouse
Razer Salmosa
View all
hide details
CPU
Motherboard
Graphics
RAM
965BE 3.70ghz
Msi 870 G54
Powercolor 6950
Corsair XMS3 4GB 1600hz
OS
Monitor
Power
Case
Windows 7 Home Premium
Samsung SyncMaster EX2220
Cooler Master Silent Pro 700W
Lancool K60
Mouse
Razer Salmosa
View all
hide details