Hello everyone, i got tired of my old server making so much noise and i'm having plans to make a wooden case for my main PC, so i thought: Why not practice a little with this old server
All the materials used are something i have laying around
Specs on the server you ask??? Not worth listing
Day 1 ( 27-1-2011 )
So i started by taking the case apart, but sadly i don't have any pic's of that but i do got some of when it was taking apart!
View of the front and size of the old case with my first dremel cut.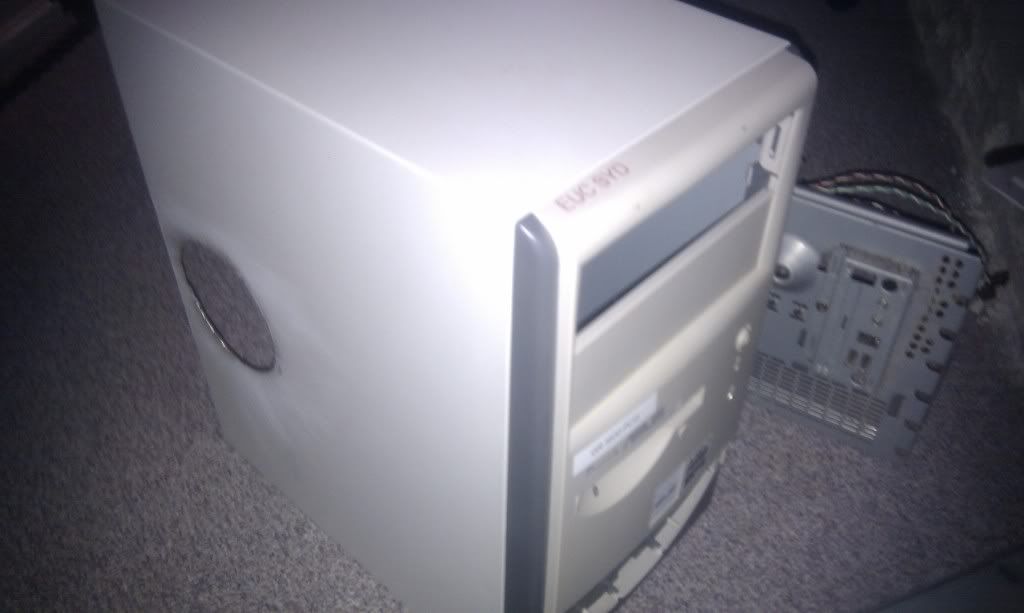 Where the motherboard used to be.
This is where the hdd and cd drive was mounted
So... The parts are laying on the floor here, planning to use the 120 mm fan to cool the cpu instead of the 40 or 50 mm fans ( That little fan is damn noisy! )
My workspace! Crappy and small, plus it's an freezer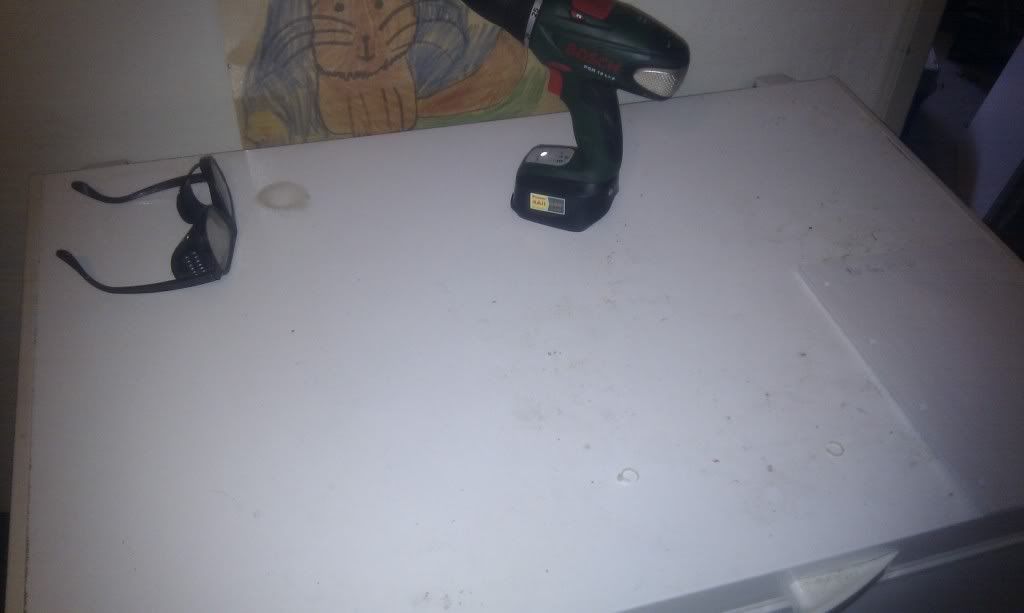 First part of the case is now cutted out!, im going to mount the motherboard on this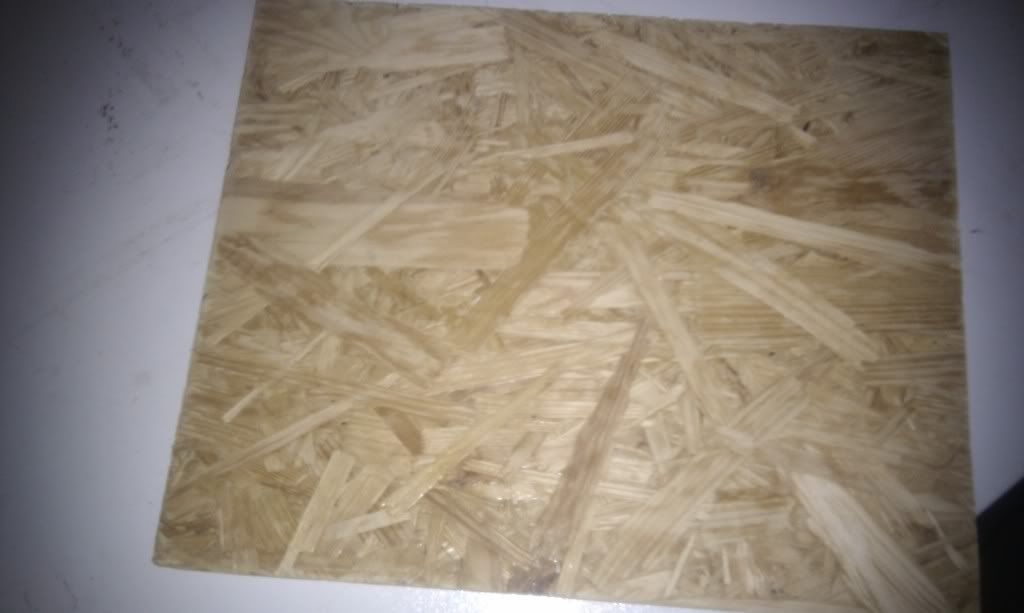 Here you can see how big it is compared to the motherboard
Aaaaaaand boing! The motherboard is mounted on the piece!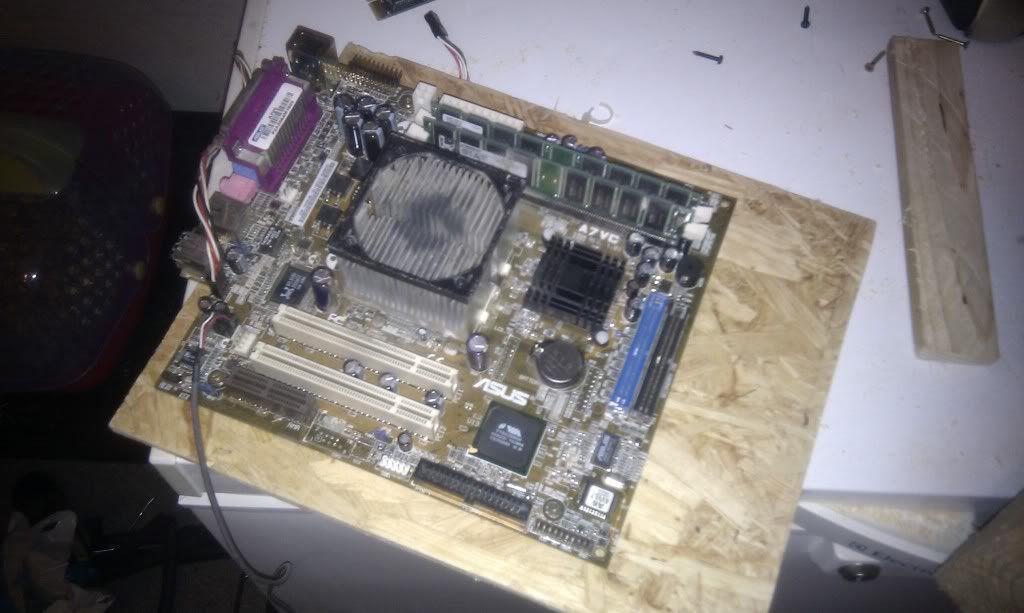 The old cd drive looked like crap, so i'm gonna make a new front for it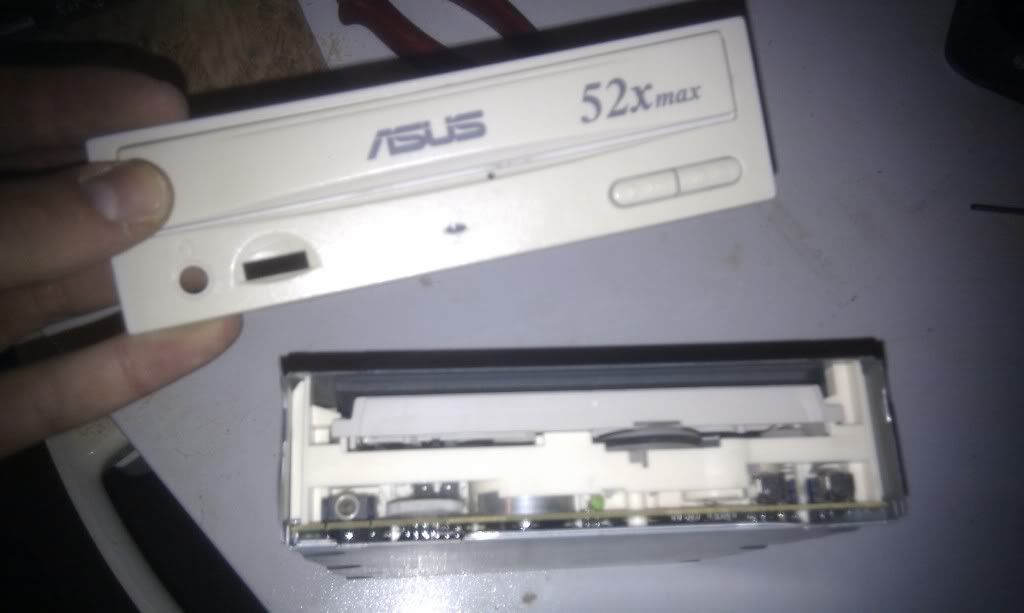 The small psu, dont know the watts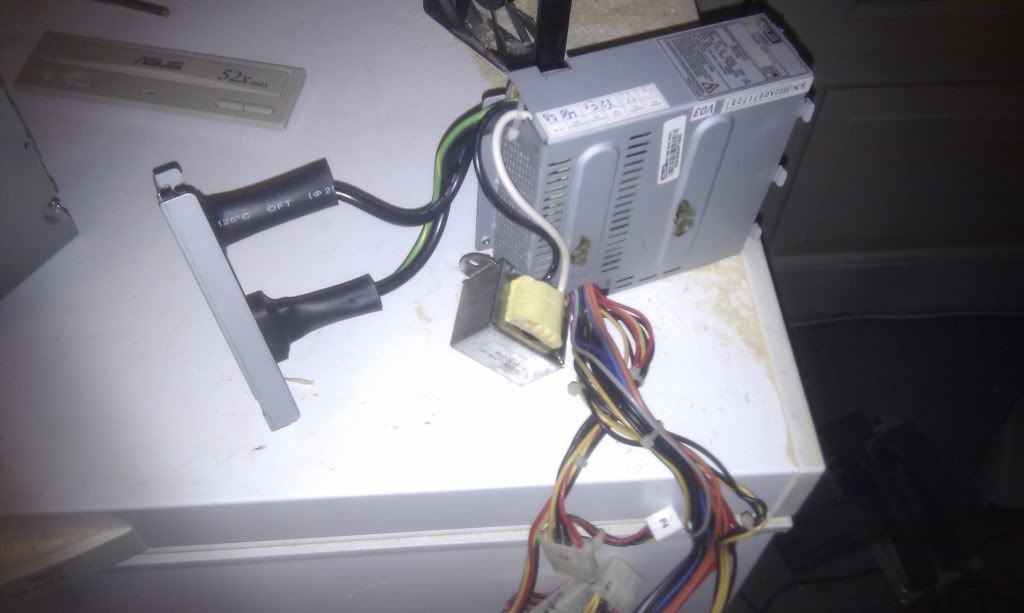 One of the ways i was thinking about cooling the cpu plus the ram and motherboard.
Found a good place to mount my psu, but i had to make some kind of an holder for it. ( Lots of pic's inc!
)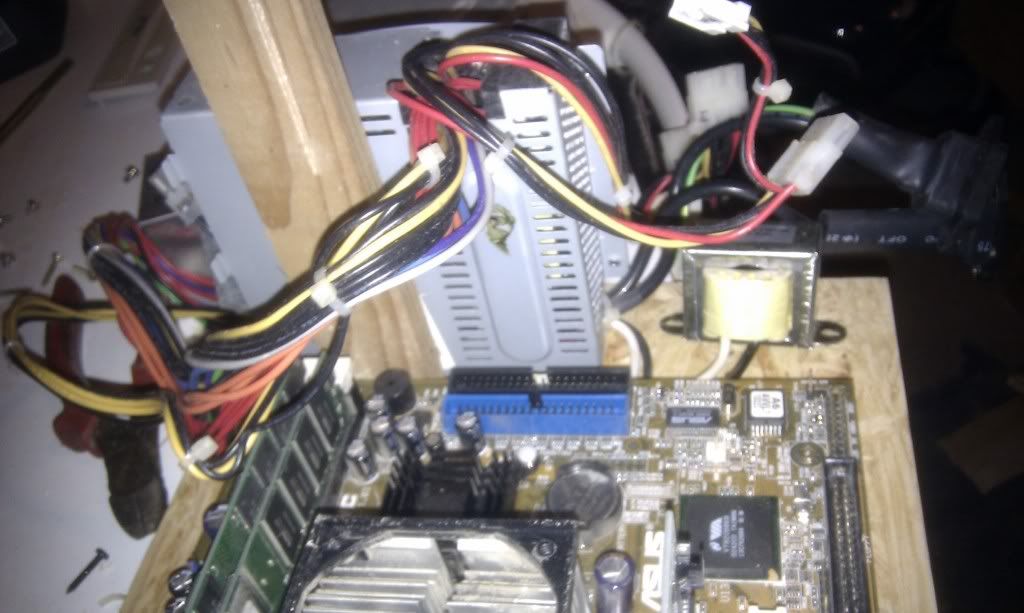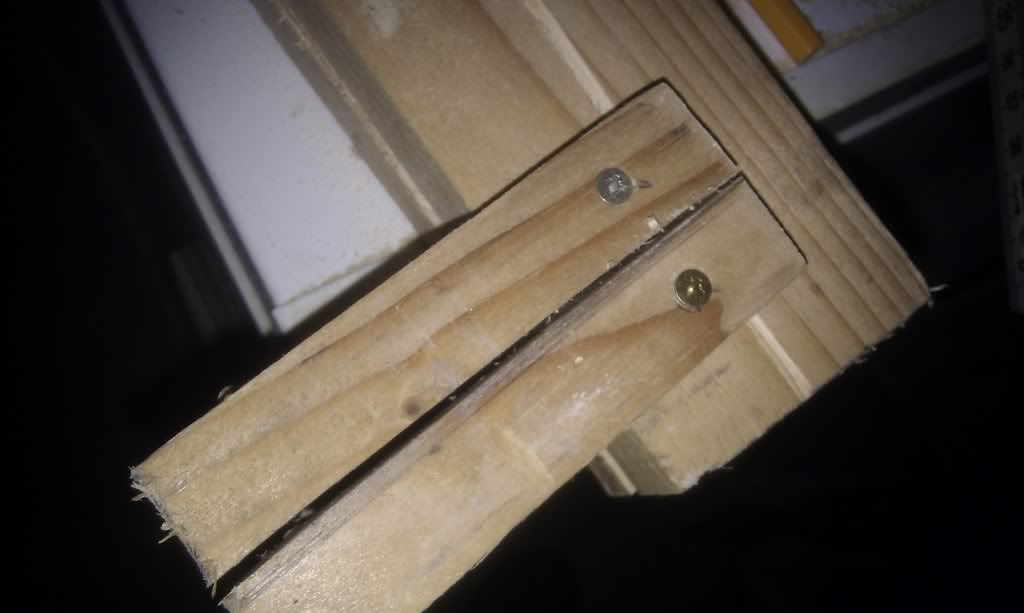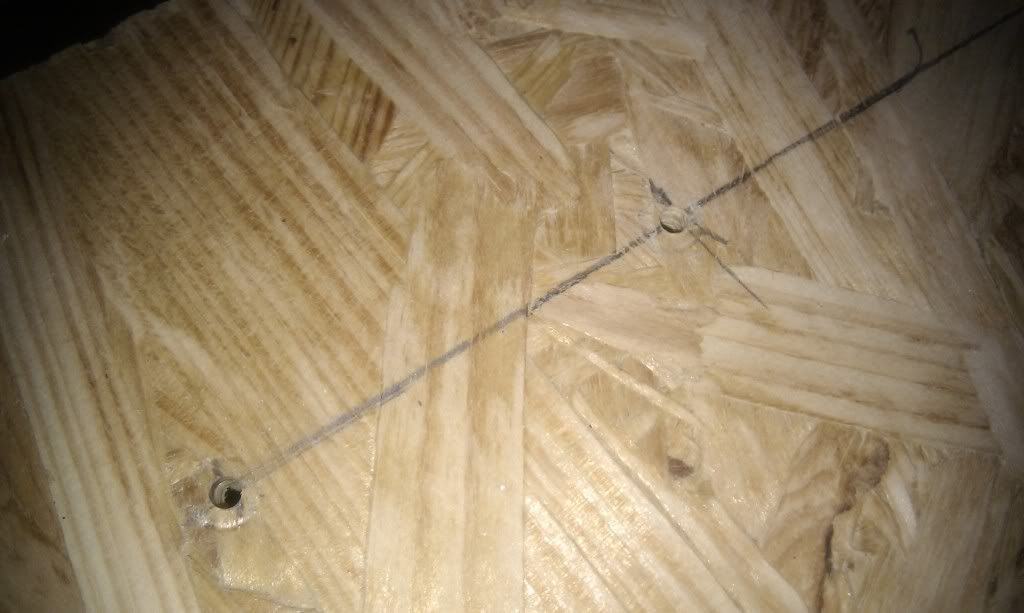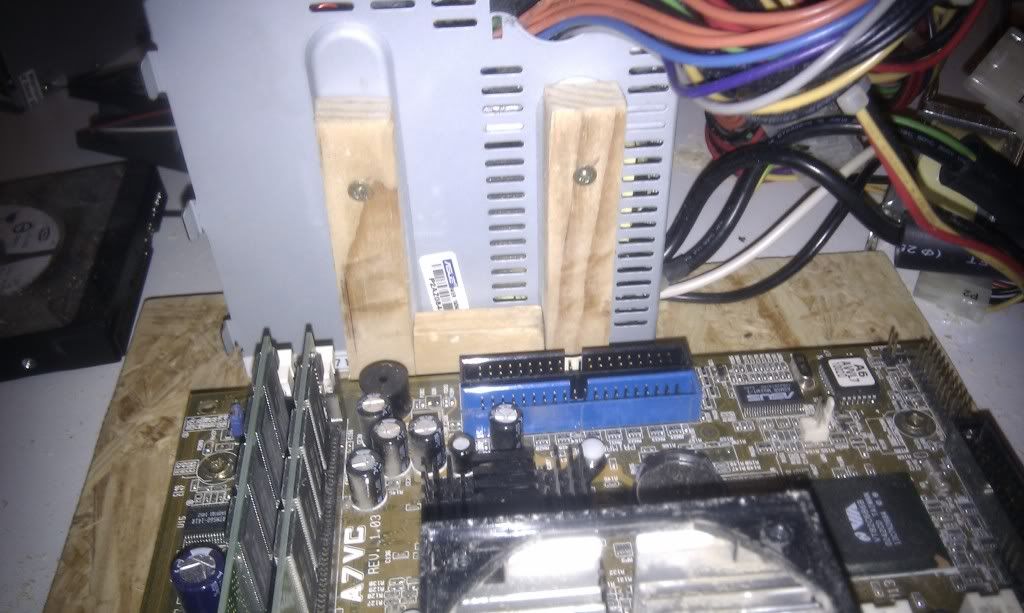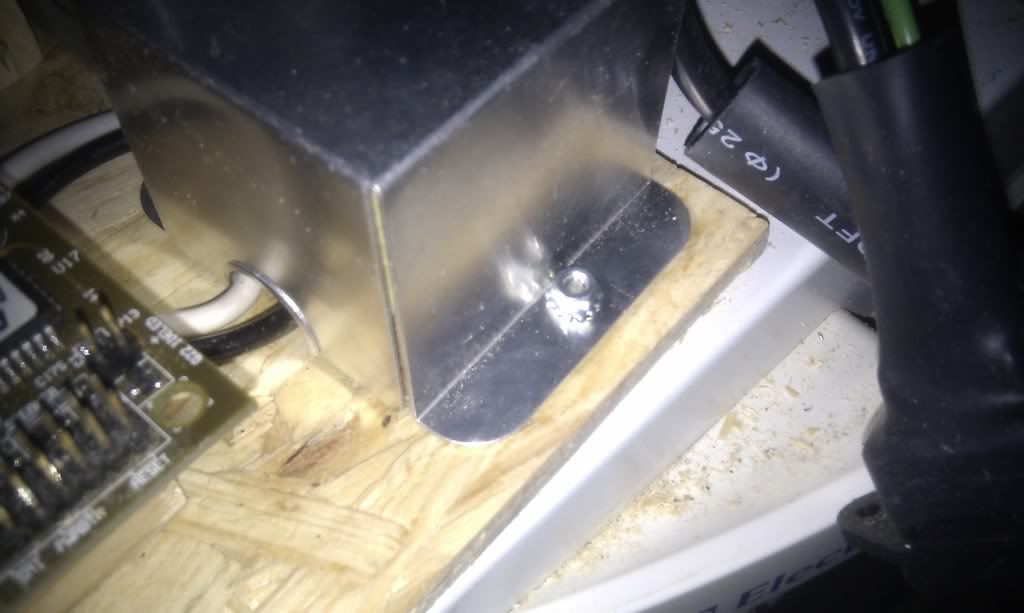 I came up with another ideer how to mount the fans that im gonna cool the cpu with, so i started drilling some holes and cutting some pieces to hold the fan.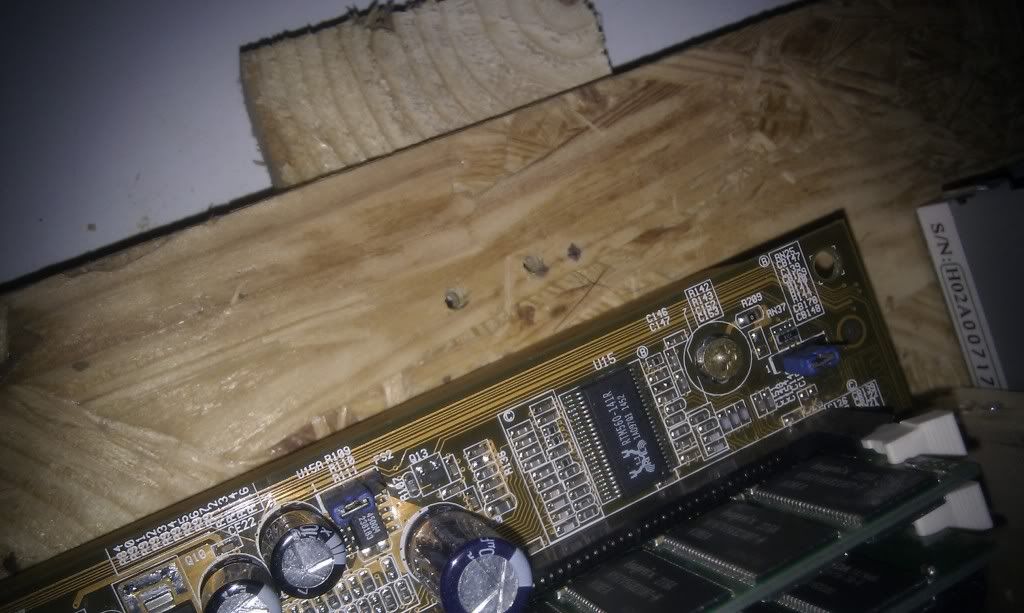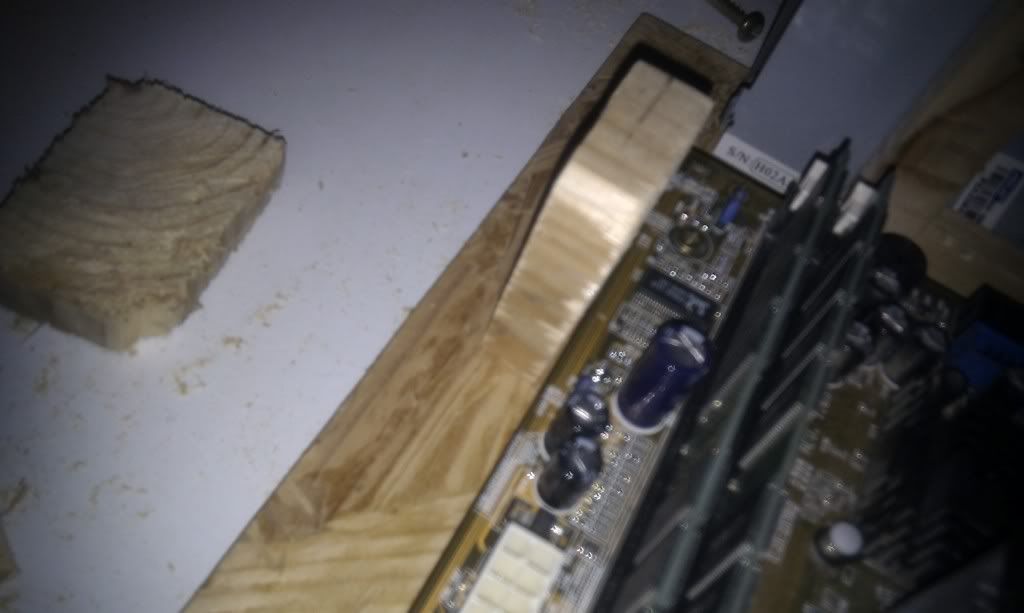 And with the fan laying on top of it.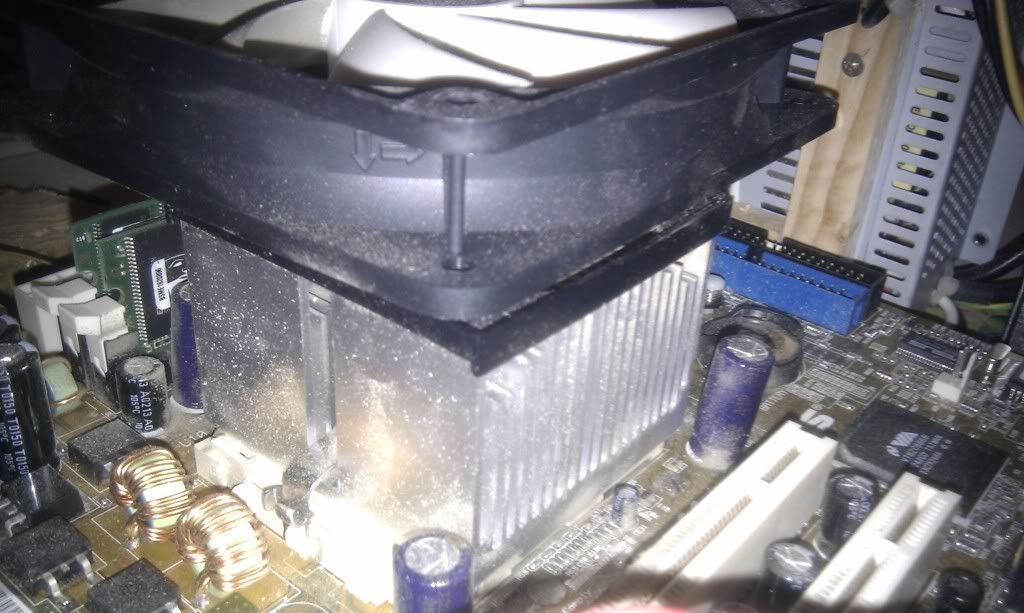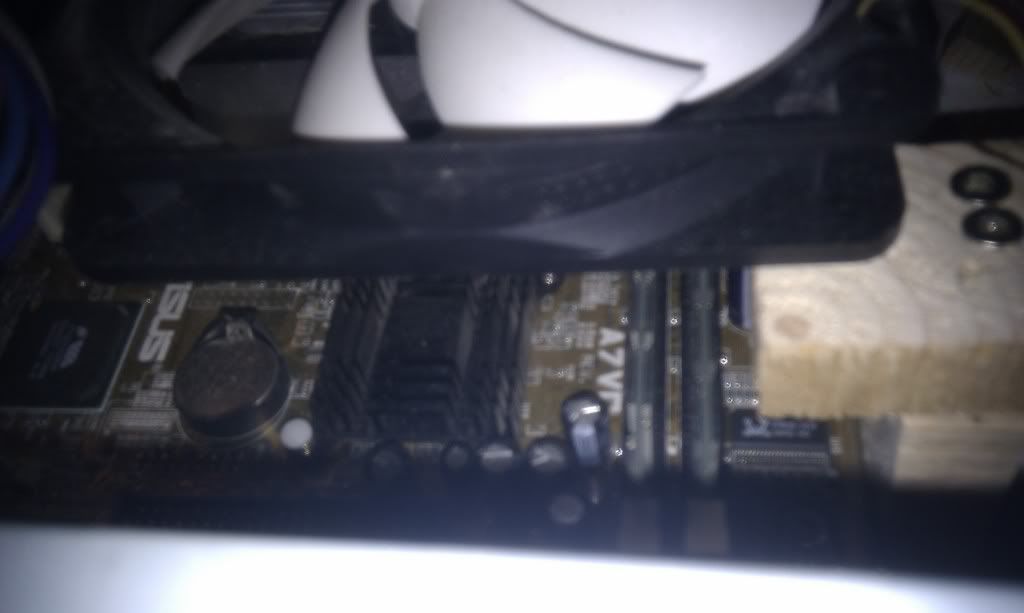 And this is the end of day one, i'm gonna mount the hdd and some other things next time i'm working on it
Btw, i hope the pic's quality arent too bad, i only had my mobile to take pic's.
Edited by TicTac - 1/31/11 at 4:47am
CPU
Motherboard
Graphics
RAM
E5200
P5QL Pro
GTX 285
4 Gb
Hard Drive
OS
Power
2 x 1 TD WD Black
Windows Xp 64 bit
Ace raw power
View all
hide details
CPU
Motherboard
Graphics
RAM
E5200
P5QL Pro
GTX 285
4 Gb
Hard Drive
OS
Power
2 x 1 TD WD Black
Windows Xp 64 bit
Ace raw power
View all
hide details