As some of you may know I work for a school district. We have a contract with HP and we ordered around 2000 desktops this year that have 2 year warranties with our repair contract. We had our first PSU go out today.... first week. I cracked it open to replace it with the one they sent us and this is what I found. After this I cracked open various others too and they were all similar.... These are all HP business class
Here is a picture of ALL the connectors that come off the PSU. This is it... NO ATX, sata power, no molex exc, Just these 3 thats it. ALL of these plug into the motherboard at various locations. I have labeled them for your reference to the next picture.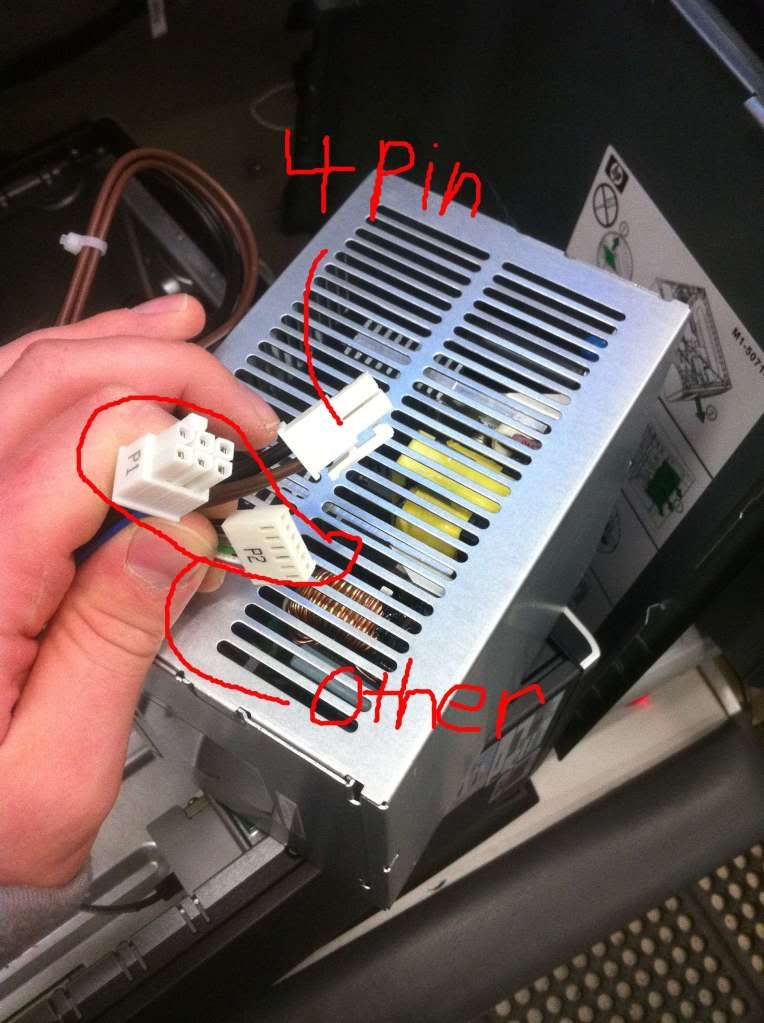 Here is a picture of the motherboard. Its a little hard to tell in the picture, but the Sata power cables plug directly into the board. There are no extra plugin spots for anything either..... So theres NO chance to be able to run a graphics card, or anything that requires any additional power.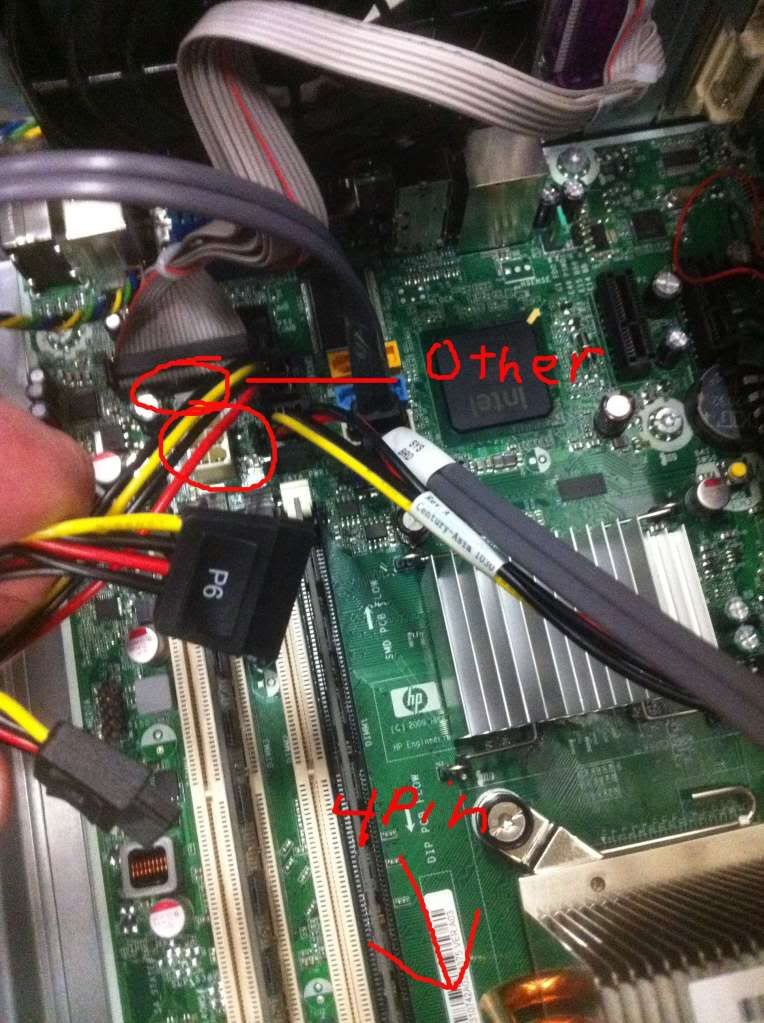 So as you can see hp has done it again so to say... I can't believe they would do anything like this. This will really suck for the district when the psu's start popping after their warranty is out, and for you this means that if anyone gets a graphics card and tries to put it in a store bought computer they are possibly screwed.
Lastly any ideas on why a setup like this would be created in the first place? Is there any benefit at all to this in any way?