Credit goes to faughtey @ Wootsellout.com:
This is not one of those disposable ink jet printers where the ink cost more then the printer itself.
It has a duty cycle of 35,000 pages per month with 1000pp cartridges. Amazon has replacement cartridges for around $40 for a set of 4. Hard to beat 4 cents a page for color laser quality.
http://www.onsale.com/p/Dell-Inc.-La...31~pdp.gcdidhg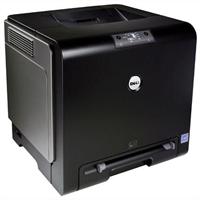 Shipping for me came to $36.96 via UPS ground.
CPU
Motherboard
Graphics
RAM
i7 960
Asrock X58 Extreme
MSI 6950 Twin Frozr III
12 GB Gskill DDR3 1600
Hard Drive
Optical Drive
OS
Monitor
640 GB WD Caviar Black
Sony Optiarc DVD burner
Windows 7 Pro 64 bit
Eyefinity triple 23" Asus
Power
Case
Antec TruePower Quattro 850
Lian Li A70 Full Tower
View all
hide details
CPU
Motherboard
Graphics
RAM
i7 960
Asrock X58 Extreme
MSI 6950 Twin Frozr III
12 GB Gskill DDR3 1600
Hard Drive
Optical Drive
OS
Monitor
640 GB WD Caviar Black
Sony Optiarc DVD burner
Windows 7 Pro 64 bit
Eyefinity triple 23" Asus
Power
Case
Antec TruePower Quattro 850
Lian Li A70 Full Tower
View all
hide details