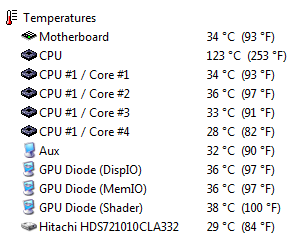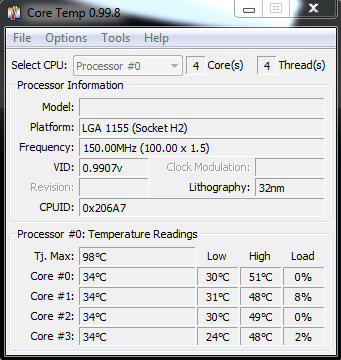 I am running on an i5-2500k with a CoolerMaster 212+ heatsink. Overclocked to 4.5 ghz.
I downloaded everest and coretemp and I am getting somewhat similar readings however the top number on everest is at 123 C but the cores are seemingly safe temps.
What is that top number? Is it something to be concerned about? Which program is a more accurate program? Sorry for the multiple questions!
Thanks!