HE i have a problem with biostar mobo
It has raid support and raid controller.
bUt when i try to instal windows 7 it recuires sata raid drivers
i dwnloaded them and put to usb flash
Windows 7 see them but don't recognize.
i mean it displays list of drivers 3 items
i tried all of them - no result Windows cannot continue instalation because doesn't them on my usb flash. but they are on my usb flash!!
i set all setting in bios.
Nvidia reaid enable
BIOS see 2 WD 500 gb
i also creater a raid volume in Raid instalatio F10
but no results for winfows 7
it shows such screen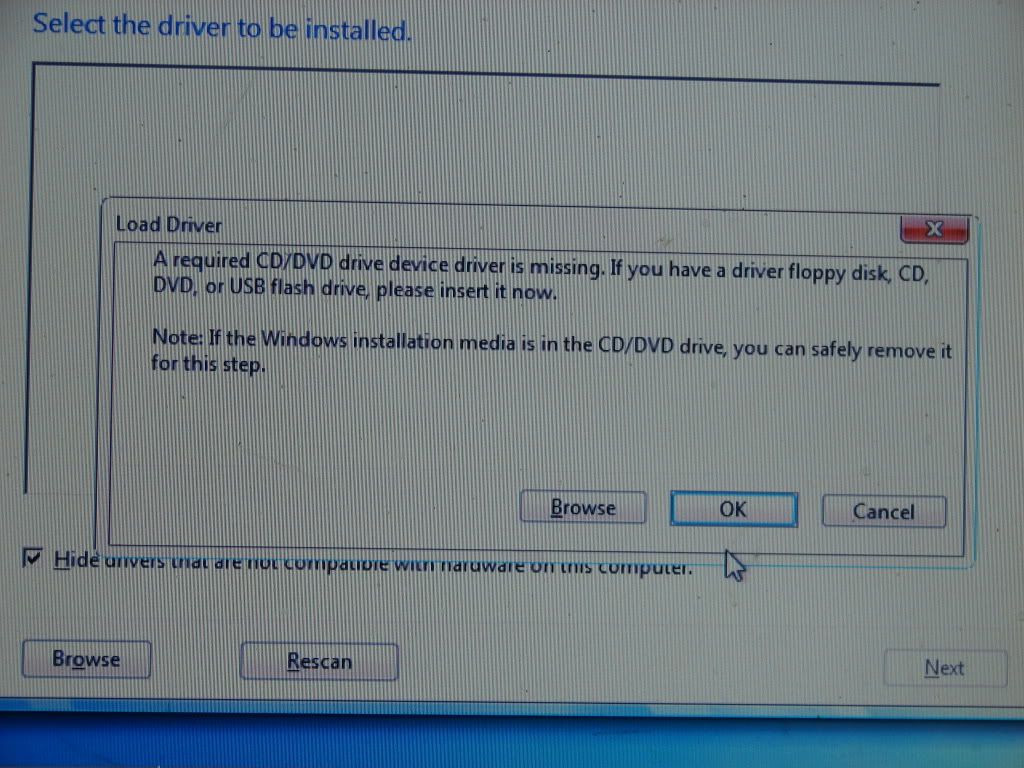 [B]
Does anyone fase this problem \\?
Edited by bespreDELL - 1/30/11 at 6:31am