I forgot to add in the picture, my side panel has a fan on it, its a push in fan.
Here is what I currently got: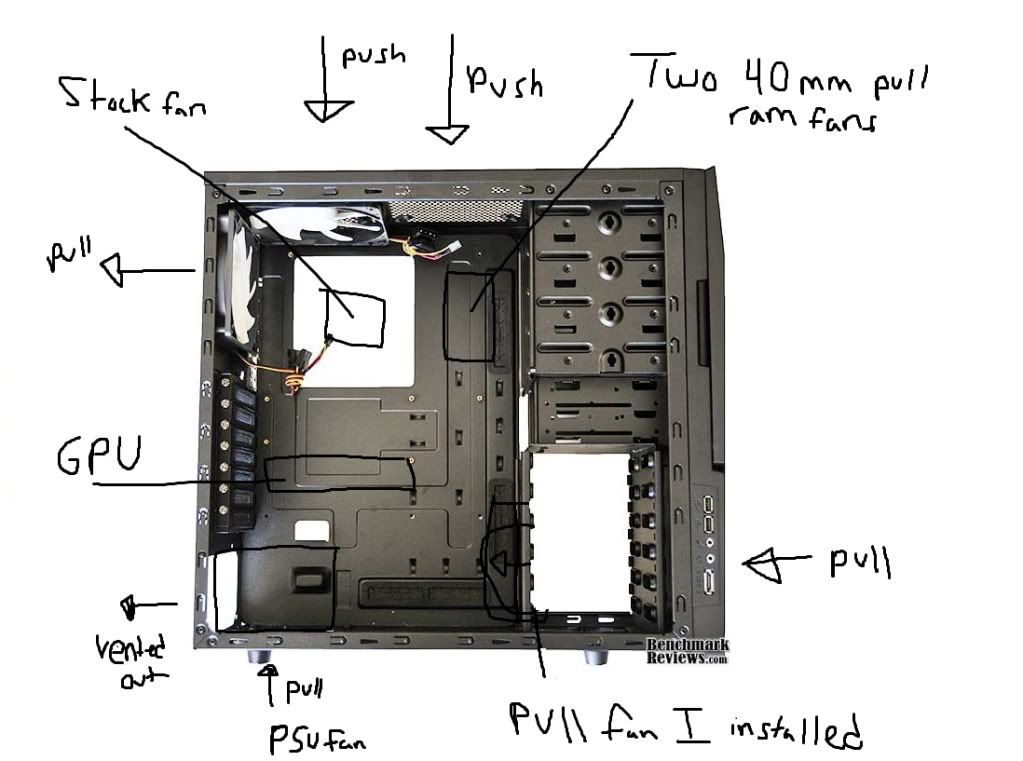 Please tell me how I can improve this as I know its not good.. I tried my best on the pic, if you need help figuring it out, just ask. Sorry in advance lol...