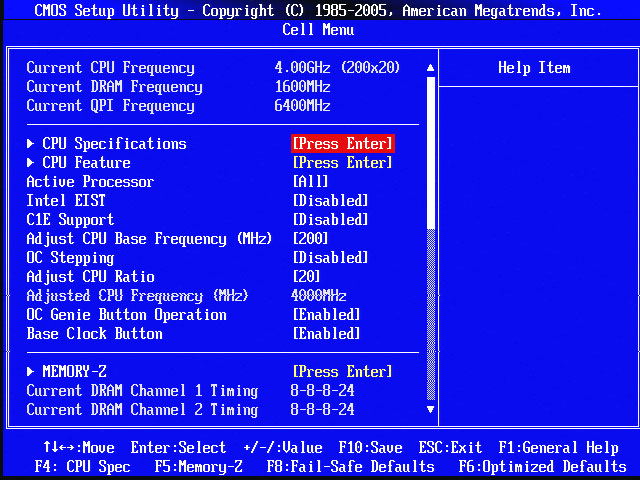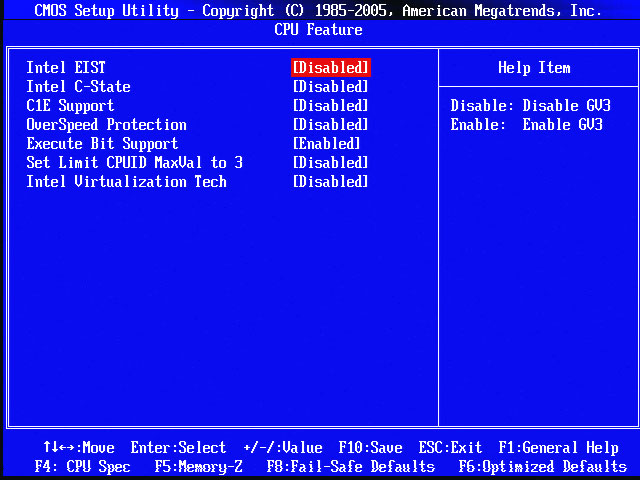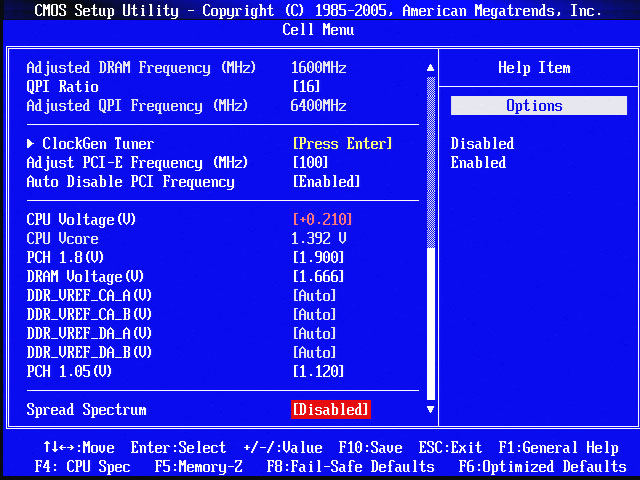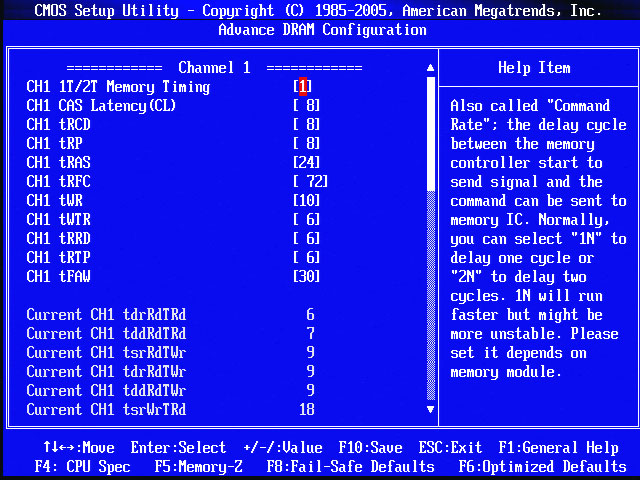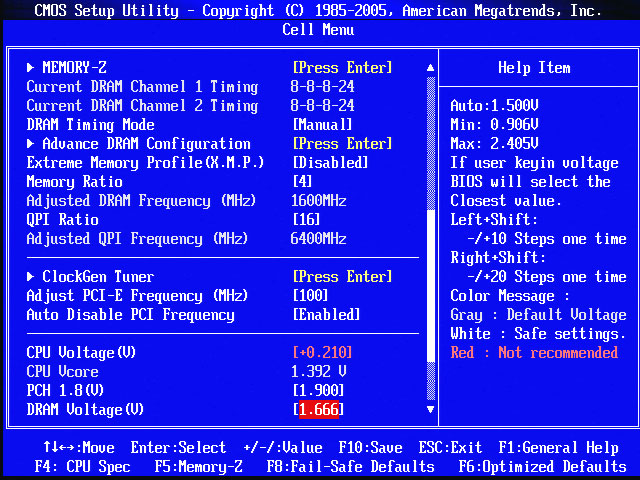 Here are some pics of my bios. (Those are not my values)
So I am in need of some assistance hitting 4ghz with my I5. I have issues getting past 3.5ghz with a X20 multiplier. I manually entered in the ram timings as:
7-7-7-21 1T 1.5v
My pc will not post if i go past the 170 blk frequency. I suspect it has something to do with my voltages not being set right. If i drop the ram down a step, it still will not post, so doesn't that rule out ram being the issue?
(EDIT)
Alright so after numerous tried last night, here are some settings that got me 3.6ghz completely stable:
EIST - Enabled
Intel Turbo Boost - Enabled
C1E - Disabled
CPU Frequency- 175
OC Stepping - Disabled
CPU Ratio[/B] - 20
Memory:
DRAM Timing - Manual
X.M.P. - Disabled
Memory Ratio - 4
QPI Ratio - 16
Timings:
1T/2T - 2T
CAS - 7
tRCD - 8
tRP - 7
tRAS - 24
tRFC - 60
Voltages:
CPU Voltage - +0.179
CPU Vcore - 1.36
PCH 1.8 - 1.9
DRAM Voltage - 1.5
PCH 1.05 - 1.120
Spread Spectrum - Disabled
Edited by CHEFFY! - 2/1/11 at 7:10am