Just want to share my new ride. Some of you may remember that i said i'll be purchasing a 2011 WRX awhile back. I planned to buy the vehicle back in Nov but..
Never got around to doing it. The more i look at the car, the more "boy-racer" it looked. I'm already 24 now and i honestly don't know how i would feel still driving it in my late 20's. Just recently got a pay raise at my job last year and i could actually "manage" to afford something a little better.
I looked and looked and looked. This vehicle i found was perfect for me, great utility, drives excellent being a cross-over based on the A4.
I bought a brand new 2011 Audi Q5 3.2L Premium Plus with Navigation and S-Line package. I picked it up this passing Saturday and i absolutely adore it. Paid a little more then i wanted but the southeast region is short on this car. The first dealer i went to would only take $480 off MSRP and the second dealership wouldn't even budge on the price. This wasn't the color that i really wanted.. but it's something that i could live with.
Heres a few pictures of it.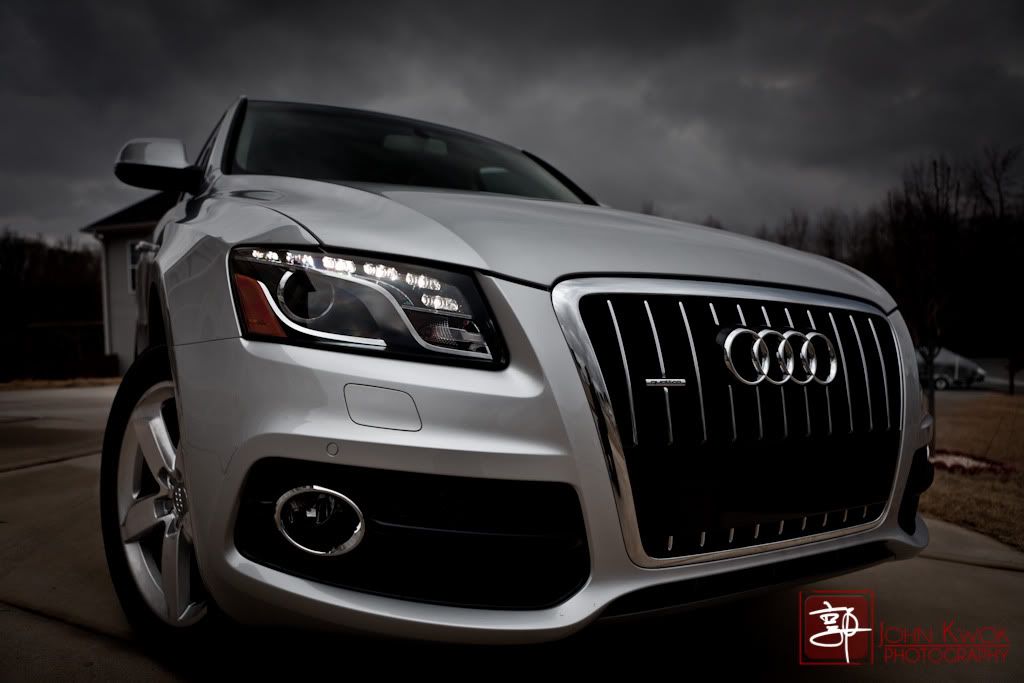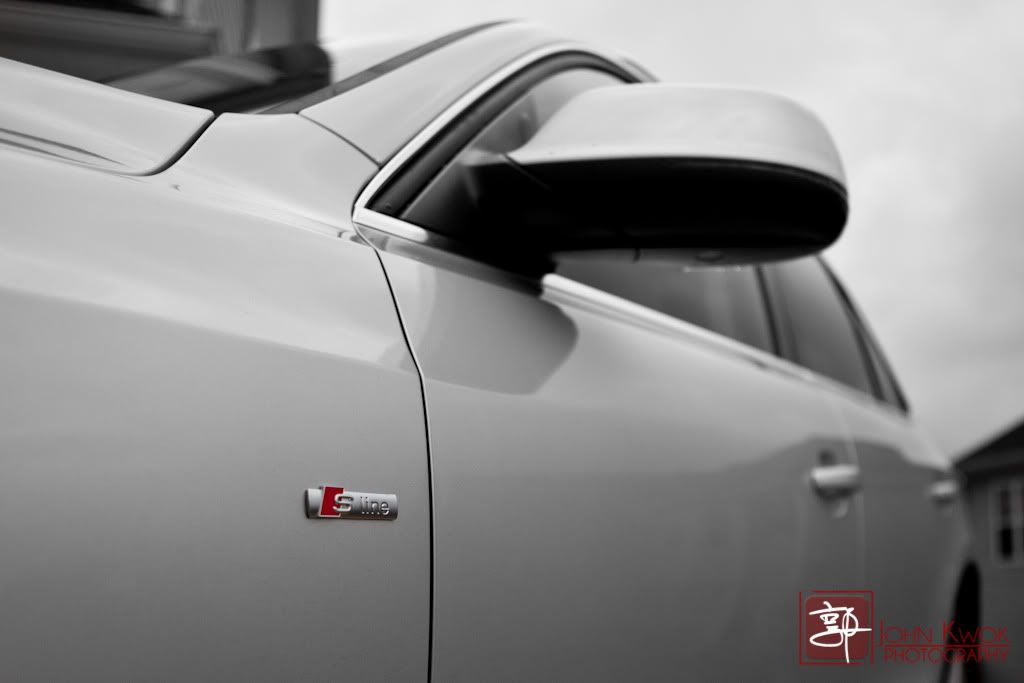 Hopefully i can find a sweet spot to take some night photos of the car after work tonight.. I got all my gear loaded. Lightstands, tripods, umbrellas
Let me know if you guys want to see the interior. I'll upload those if you wanna see.
Cheers.
CPU
Motherboard
Graphics
RAM
i7 920 D0/ PhII 965 c3/ p4 641/ celly 347 and more
e759 Classified/ Gig 790fxt-UD5P/ Asus Commando
EVGA GTX480/ vmod 8800gt/ vmod 4670/ 9600GSO
Elpida BBSE ddr3/ D9 base PNY ddr2
Hard Drive
Optical Drive
OS
Monitor
Ocz Vertex SSD/ Raid AALS/ 1.5tb 7200.12 and more
S2223F
Windows 7 Pro
Dell U2410 H-IPS Panel + ColorMunki Photo
Keyboard
Power
Case
Mouse
Realforce 86UB Variable
Enermax 1250w Galaxy and Corairs HX1000
Custom Monotone Tech station.
Deathadder 3.5g
Mouse Pad
Steelpad 5L
View all
hide details
CPU
Motherboard
Graphics
RAM
i7 920 D0/ PhII 965 c3/ p4 641/ celly 347 and more
e759 Classified/ Gig 790fxt-UD5P/ Asus Commando
EVGA GTX480/ vmod 8800gt/ vmod 4670/ 9600GSO
Elpida BBSE ddr3/ D9 base PNY ddr2
Hard Drive
Optical Drive
OS
Monitor
Ocz Vertex SSD/ Raid AALS/ 1.5tb 7200.12 and more
S2223F
Windows 7 Pro
Dell U2410 H-IPS Panel + ColorMunki Photo
Keyboard
Power
Case
Mouse
Realforce 86UB Variable
Enermax 1250w Galaxy and Corairs HX1000
Custom Monotone Tech station.
Deathadder 3.5g
Mouse Pad
Steelpad 5L
View all
hide details