Quote:
Originally Posted by
Agenesis
It hasn't bothered me one bit but thought I'd share, anyways, it indeed is a magnificent mouse, definitely one of my most satisfying purchases in a while.
And the scroll wheel. Oh the scroll wheel.
Quote:
Originally Posted by
dedmonwakin
Yes, I noticed that too. When I was testing out the mouse yesterday I couldn't help but to realize that my pointer kept angling up dramatically to the right even though I was simply trying to go straight across from a linear standpoint.
Noticing the position of the scroll wheel, I was holding it a slight angle that worsened the further I slid the mouse from me. I had to look at the position of my hand to figure out that even though the contour of the mouse is naturally fitting to my hand, the (G7,G5) forward buttons positioned a bit of distance from the already long backside of the mouse causing me to angle the mouse so that I could comfortably place my thumb directly over/under those buttons instead of just the tip of my thumb. For me, this only occurs using a palm grip and took a mental reminder to hold my hand a specific way to avoid this. Over came this in less than an hours time of use...now everything feels natural.
edit: And just FYI, New egg has it up on the 48hour special with a better price and rebate than I'll be getting.
http://www.newegg.com/Product/Produc...82E16826104377
Hmm, I'm thinking it must be because I came from using the MX1000 to the G700, that I hold the mouse right
Oh, and I swapped out the battery for a 2,650mAh one
Although I did read some bloke saying he hadn't needed to charge his mouse for weeks
So he's obviously playing games in power save mode!
Because all I get with the mouse polling at 1,000 p/s and on full gaming mode is 10 hours or so
Not that it's a problem though, as you can charge and use the mouse with the cable
Although I did have to do a mod for the cable. Because of not having a wired mouse for about ten years. And I could feel it!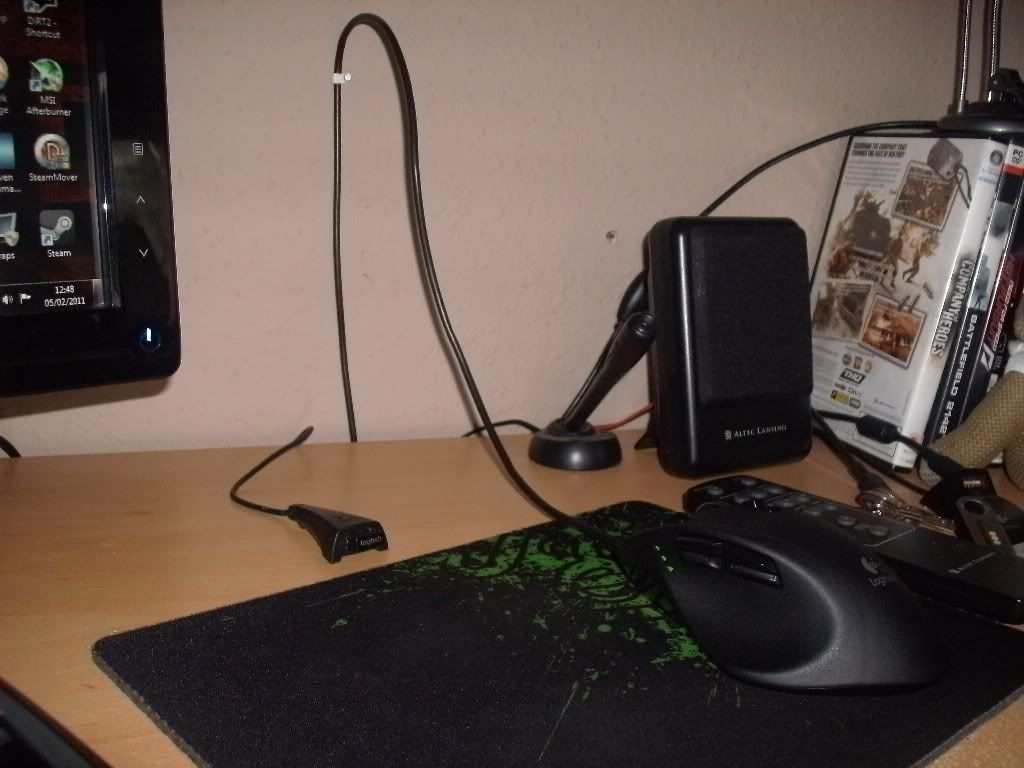 Here it is next to the MX1000 it replaced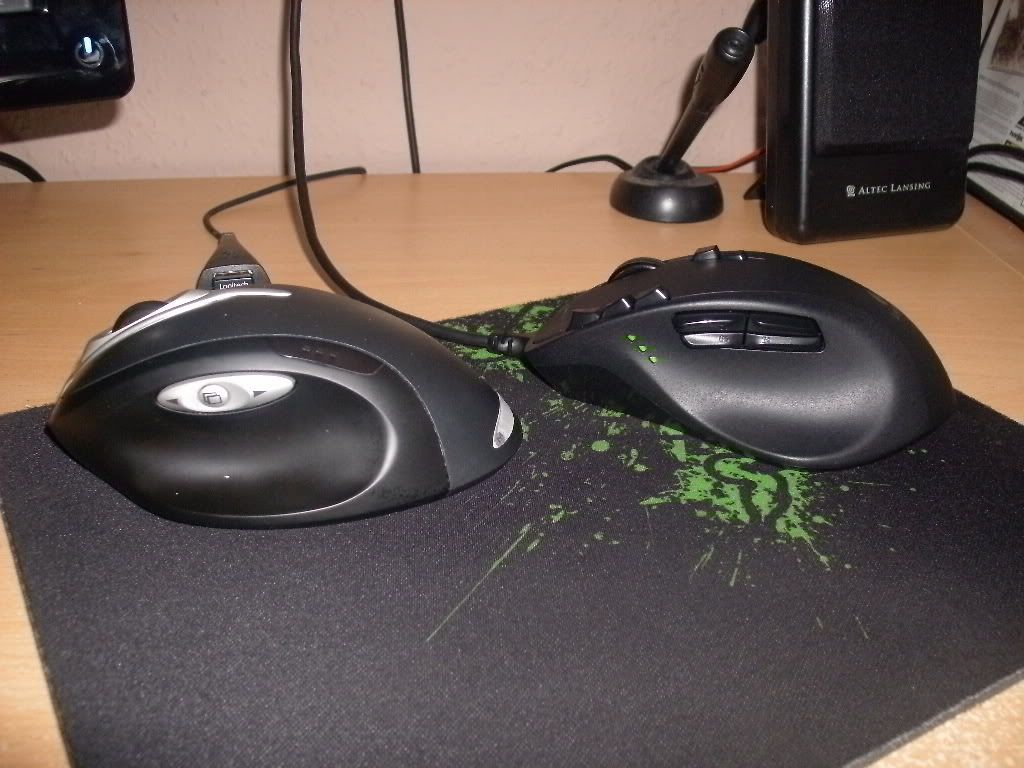 CPU
Motherboard
Graphics
RAM
Intel® Core™ i5-3210M
Laptop
HD 4000
Corsair Vengeance 8GB
Hard Drive
Optical Drive
OS
Monitor
Samsung 840 250GB
DVD Multi
Windows 8
15.5 inch display (1366 x 768)
Keyboard
LED Back lit
View all
hide details
CPU
Motherboard
Graphics
RAM
Intel® Core™ i5-3210M
Laptop
HD 4000
Corsair Vengeance 8GB
Hard Drive
Optical Drive
OS
Monitor
Samsung 840 250GB
DVD Multi
Windows 8
15.5 inch display (1366 x 768)
Keyboard
LED Back lit
View all
hide details