Changing this up some. It was just the cases before, but the buyer for the rest of the components backed out.
One is a P3, It's the Poweredge 4400. No HDD's, everything else included, posts fine.
The stripped down Poweredge 4600 still has some boards in the back where the PSU's attach, look like power distrubution boards to me. Otherwise it's just the case.
I would like to know how much these would be worth. The cases look like amazing modding projects for some WC'd PC's.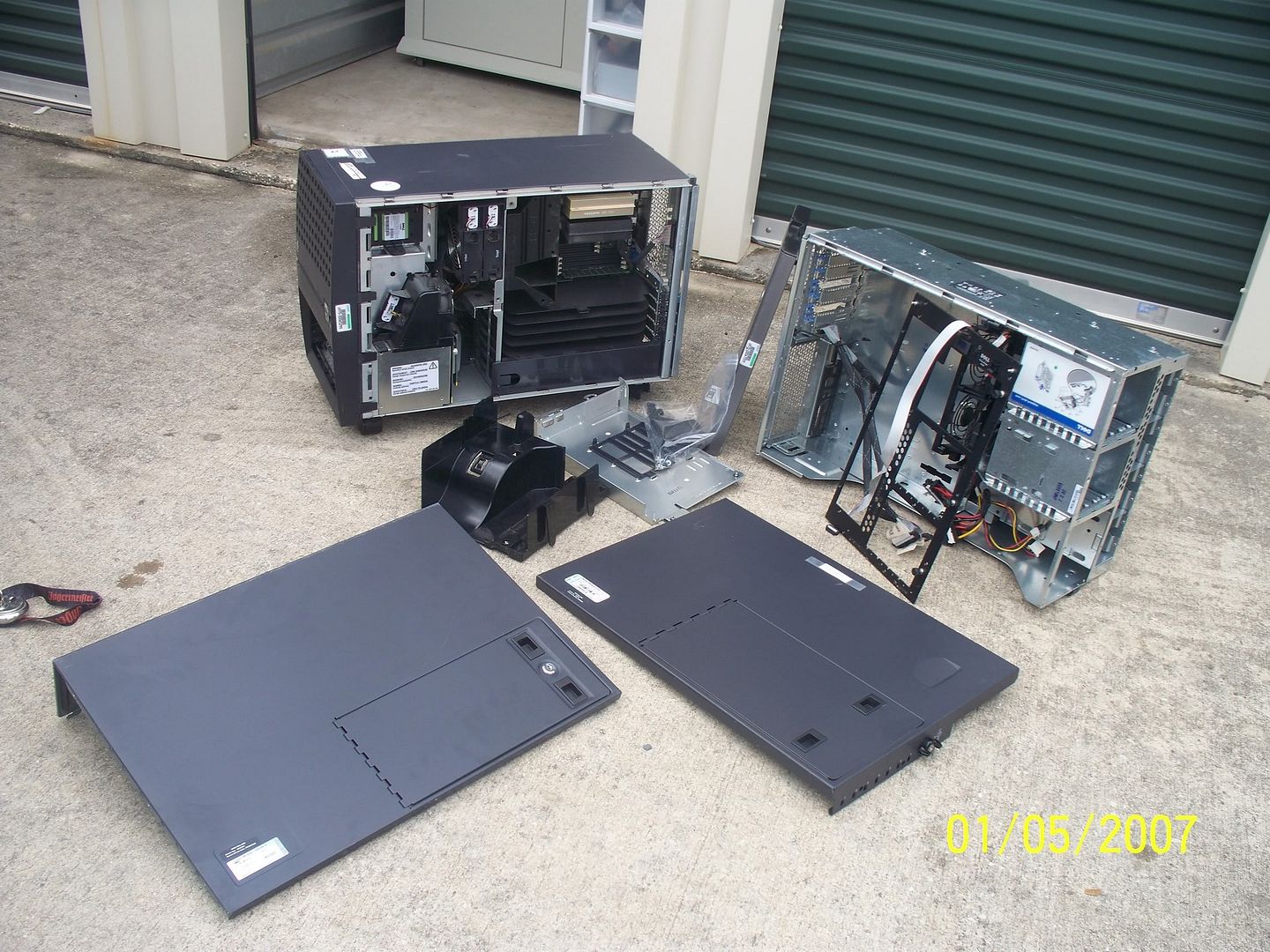 Edited by Djghost454 - 2/3/11 at 4:24pm