So I'm looking for Real WC setup.
I've looked at xspc rasa 240 as it's really popular over here.
but how are these?
http://www.frozencpu.com/products/12...html?tl=g30c83
I read somewhere EK rad aren't the best thing. but their blocks are good, how superior is their HF nickel block?
I do plan on WCing my sig rig, I'll be getting EK fullcover for gtx 570. I suppose rasa 240 is enough to run dual loop?
I've pieced together custom kit and cost is fairly high but I do like high end stuff but poor so it's kind of silly. eventually I would want to get one of those FrozenQ Liquid Fusion reservoir for awesomeness.
so any input on that EK kit and any recommendations for WC
Cheers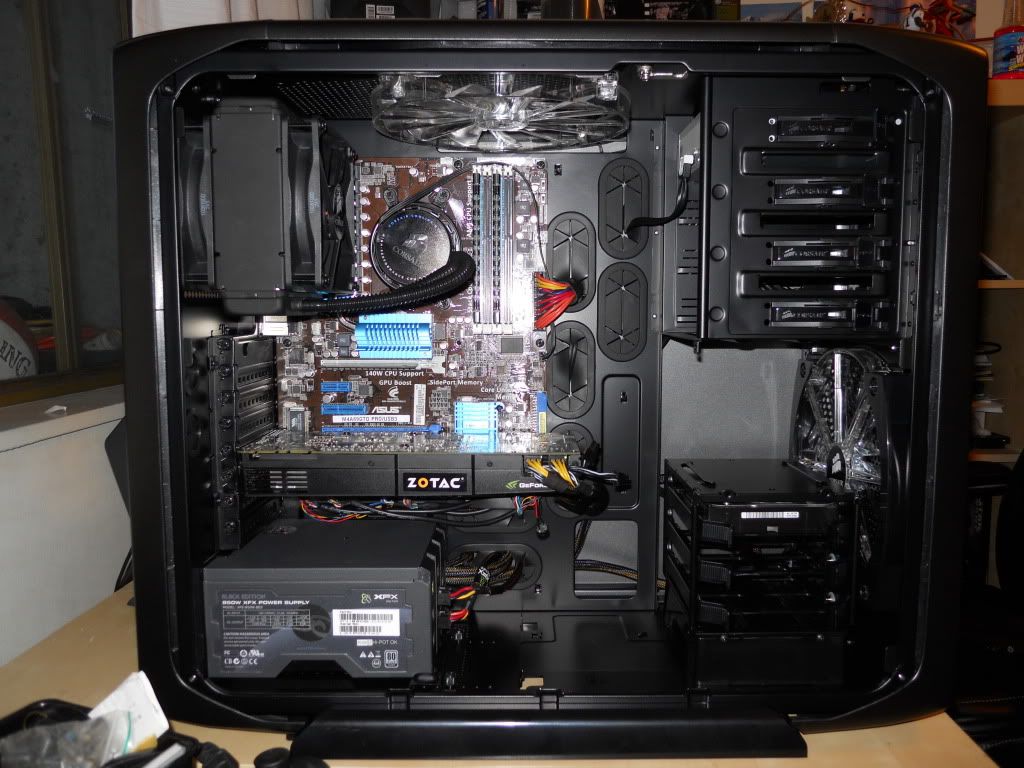 Edited by mekaw - 2/3/11 at 5:00pm
CPU
Motherboard
Graphics
RAM
Phenom II x4 955BE C3 4.0ghz
ASUS CrossHair IV Formula
Zotac GTX 570 940/1880/4300
G.Skill Ripjaw8gb ddr3-1333
Hard Drive
OS
Monitor
Keyboard
WDl Caviar Black 500GB 7200RPM
Win 7 Home premium 64bit
Asus ML238H 1920 x 1080
Logitec G110
Power
Case
Mouse
Mouse Pad
XFX 850W Black Edition
Corsair Graphite 600T
Razer Deathadder
razer goliathus fragged
View all
hide details
CPU
Motherboard
Graphics
RAM
Phenom II x4 955BE C3 4.0ghz
ASUS CrossHair IV Formula
Zotac GTX 570 940/1880/4300
G.Skill Ripjaw8gb ddr3-1333
Hard Drive
OS
Monitor
Keyboard
WDl Caviar Black 500GB 7200RPM
Win 7 Home premium 64bit
Asus ML238H 1920 x 1080
Logitec G110
Power
Case
Mouse
Mouse Pad
XFX 850W Black Edition
Corsair Graphite 600T
Razer Deathadder
razer goliathus fragged
View all
hide details