Hi, just wanted to share my frustration with you guys...
Okay about two years ago, I bought a Dell Latitude E6400, I made my decision based on the fame of the previous Dell Latitude models, and didn't have the money to get a newer thinkpad
So I got the laptop from uklaptops.co.uk refurbished though, but it didn't have any signs of use when I got it, so I used for about half a year, and in that time period, the laptop itself managed to break a hole in the side of the screen, it wasn't a abuse from my side, as I take really good care of my hardware, also the "Oh so hyped up coating they use" began to wear up where my palm resten, paint got chipped away at the speaker area and the whole frame looks ugly because the paint is becoming glossy, and I have no way to explain why it does that
So naturally I contacted uklaptops where I had bought it from, about the hole in the laptop, and they told me:
Hi Jacob

Thanks for the email
Unfortunalty this part is not covered by warranty as the item looks to be
damaged

However you can pick these parts up very cheaply £15 from ebay and fit them
yourself in a few minites

Kind regards

UK Laptops
So I began too look for the frame on ebay, I found many, but it looked like a hard time to change, also all the other damages on the laptop made me give up... So now this is where I am, I haven't contacted Dell about the problem, because they will probably ignore me, because I bought it refurbished with only the 1 year warranty at uklaptops, and I hate to look at the laptop right now, it looks like the screen will break of every time I open the lid
So what would you guys do?
Pics: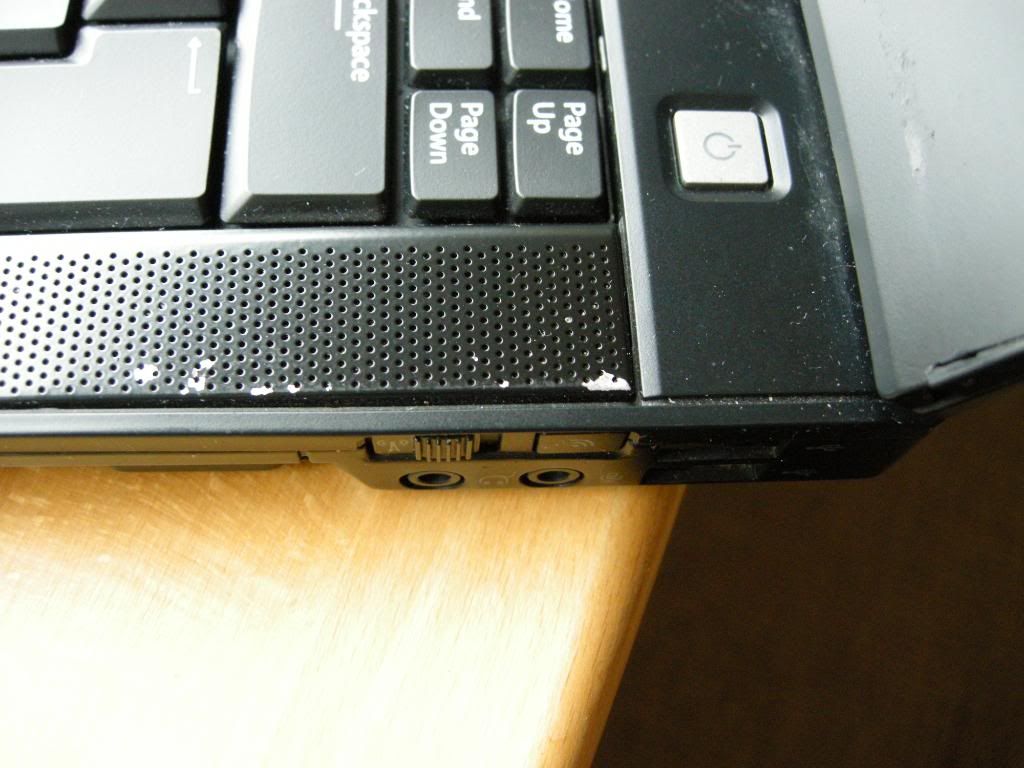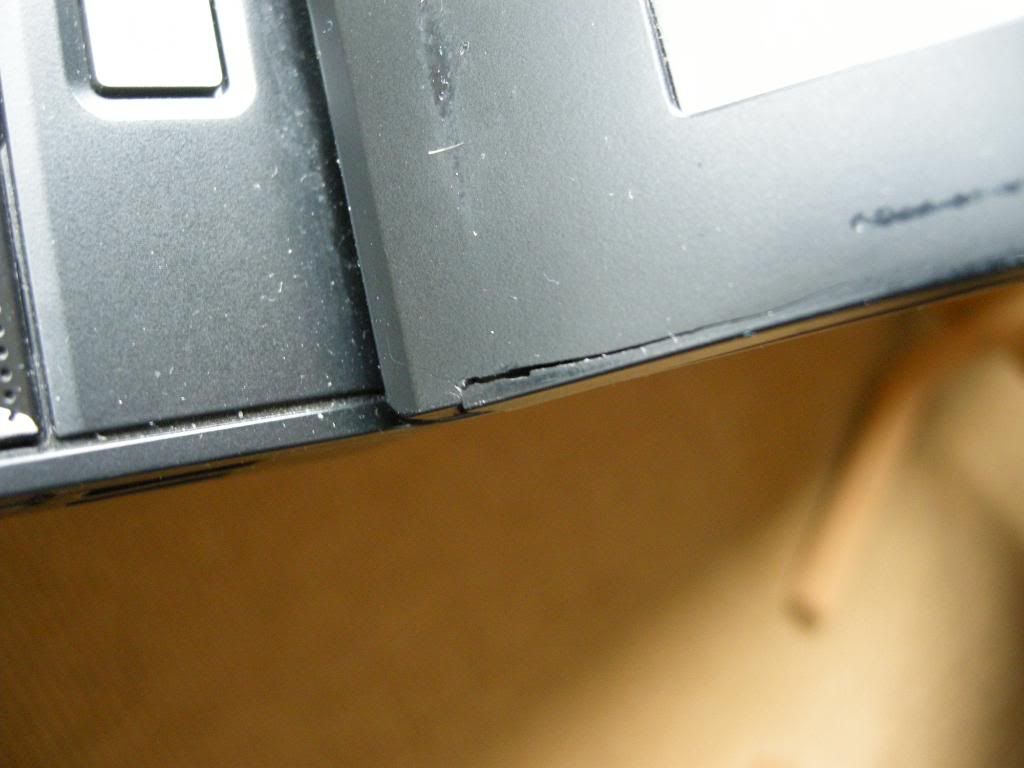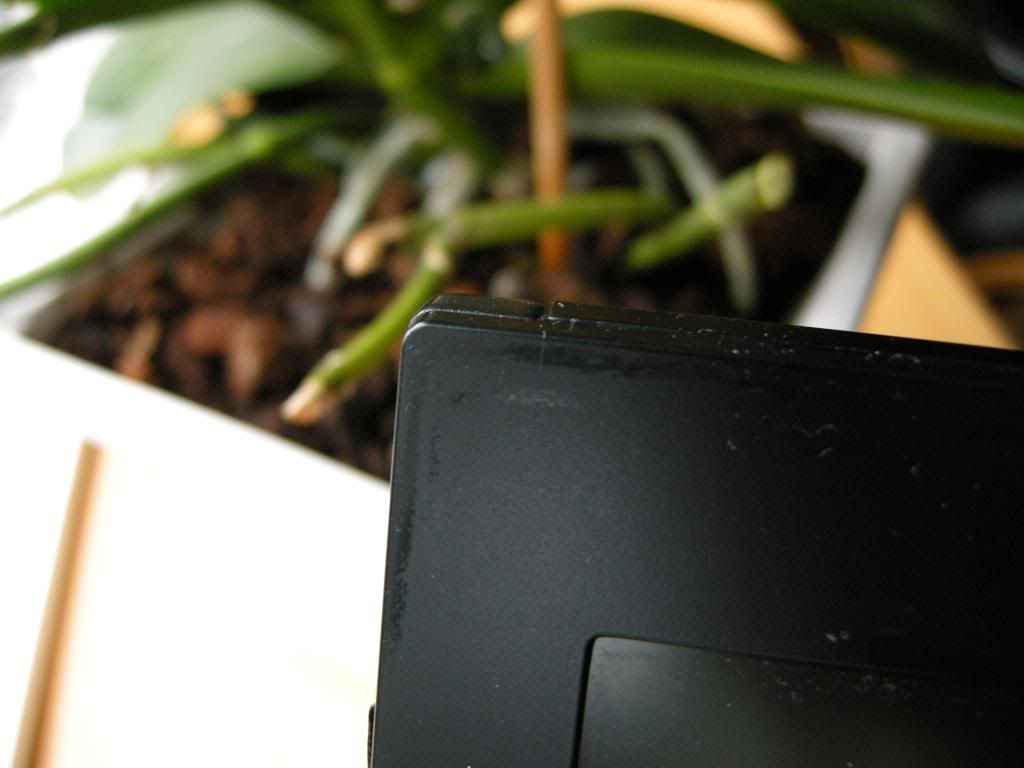 Regards
Jacob
CPU
Motherboard
Graphics
RAM
SB 2500k 4.6GHz 1.35V
Msi P67A-GD55 B3
Asus R9 290 DCUII
Corsair Vengeance LP Black 16GB
Hard Drive
Optical Drive
Cooling
OS
Samsung 128GB 830 ,1TB Spinpoint F3
Samsung
Corsair H100i
Win7 Ultimate SP1 64Bit
Monitor
Keyboard
Power
Case
Crossover 27'' S-IPS
Das Keyboard
Seasonic SS-1000XP Platinum
Corsair 500R
Mouse
Mouse Pad
Audio
Logitech G700
Steelpad 4HD
LovelyCube and V-Dac
View all
hide details
CPU
Motherboard
Graphics
RAM
SB 2500k 4.6GHz 1.35V
Msi P67A-GD55 B3
Asus R9 290 DCUII
Corsair Vengeance LP Black 16GB
Hard Drive
Optical Drive
Cooling
OS
Samsung 128GB 830 ,1TB Spinpoint F3
Samsung
Corsair H100i
Win7 Ultimate SP1 64Bit
Monitor
Keyboard
Power
Case
Crossover 27'' S-IPS
Das Keyboard
Seasonic SS-1000XP Platinum
Corsair 500R
Mouse
Mouse Pad
Audio
Logitech G700
Steelpad 4HD
LovelyCube and V-Dac
View all
hide details