So it looks like I am looking @ about 20$/Gentle Typhoon. Is this the best price/performance? Should I go ahead and buy the 5? (Rear, front, side, front #2, and 2nd for push/pull on hyper 212+)
I am curious if the second fan AlaskaFox suggested will even be mountable on the HDD rack...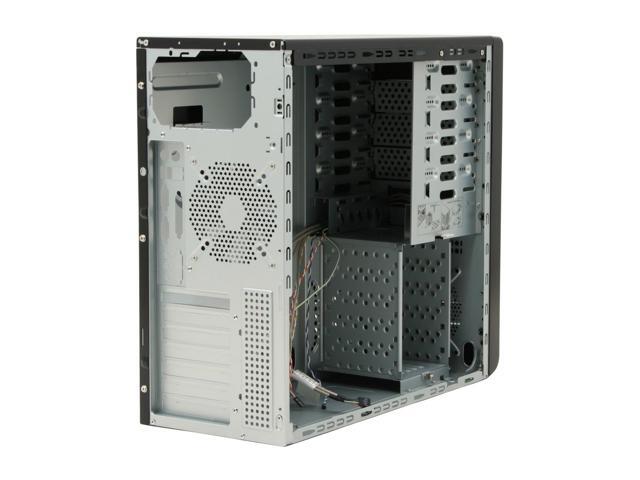 Also, anyone have any suggestions for either North/South or East/West(for the Hyper 212+)?
CPU
Motherboard
Graphics
RAM
AMD Athlon II X3 445 Rana 3.1GHz
BIOSTAR TA790GXB3
ZOTAC GeForce GTX 460 (Fermi) 768MB
Mushkin Enhanced Essentials4GB (2 x 2GB) DDR3 1333
Hard Drive
Optical Drive
OS
Monitor
OCZ Vertex 2 120GB, WD Caviar Black 500GB(7200rpm)
Blu-Ray
Win7 Ult x64
Acer H233H
Keyboard
Power
Case
Mouse
Crappy old IBM one
OCZ Fatal1ty OCZ550FTY 550W ATX12V
Rosewill R5717-P BK
Logitech G500
View all
hide details
CPU
Motherboard
Graphics
RAM
AMD Athlon II X3 445 Rana 3.1GHz
BIOSTAR TA790GXB3
ZOTAC GeForce GTX 460 (Fermi) 768MB
Mushkin Enhanced Essentials4GB (2 x 2GB) DDR3 1333
Hard Drive
Optical Drive
OS
Monitor
OCZ Vertex 2 120GB, WD Caviar Black 500GB(7200rpm)
Blu-Ray
Win7 Ult x64
Acer H233H
Keyboard
Power
Case
Mouse
Crappy old IBM one
OCZ Fatal1ty OCZ550FTY 550W ATX12V
Rosewill R5717-P BK
Logitech G500
View all
hide details