Hey everyone, ive decided to try my hand at making an acrylic test bench for a dedicated folding rig as well as to play around with. I have access to a laser cutter at school so thats how i plan on making the panels.
I just bought some acrylic panels so they should be here later this week.
here are the CAD drawings of the side panels and the mobo tray.
the red lines indicate cuts and the black lines indicate etching. The area between the black lines is going to be a notch that the mobo tray will be glued into.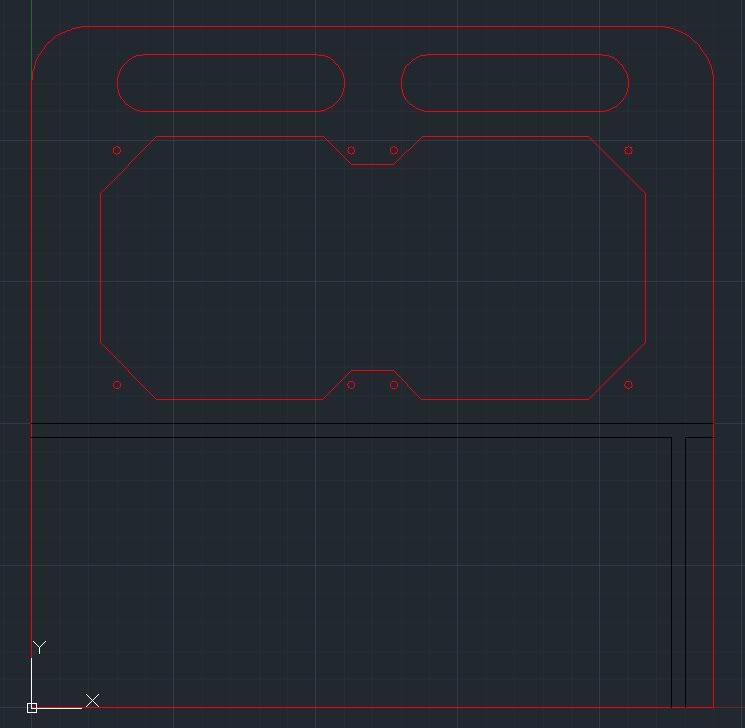 This is the mobo tray. the notched out areas on the side are for cables to come up through from the PSU underneath.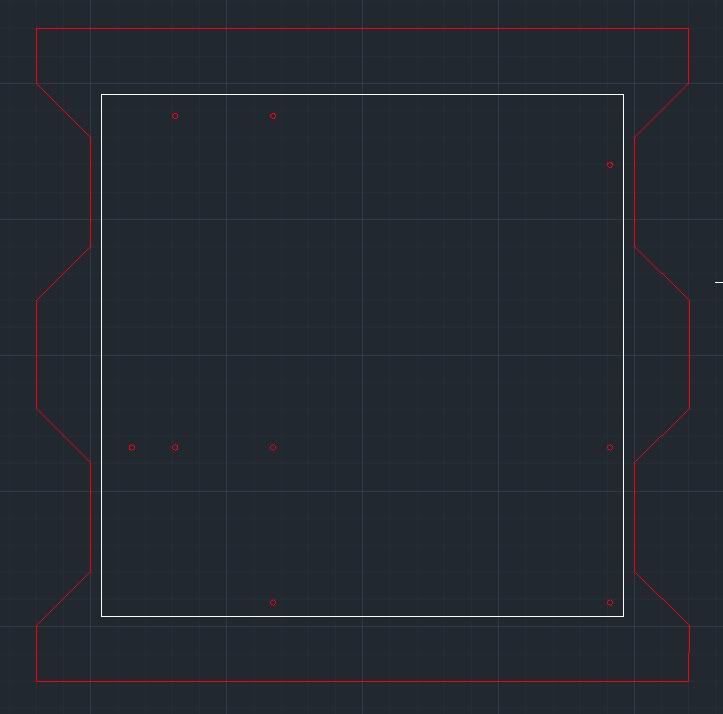 i plan on making a back panel for the bottom of the rack that has mounting holes for the PSU. Ive had a hard time finding dimensions for those mounting holes.
I also want to include HD and Disk drive mounting holes on the side panels. but im not sure how i want to mount those yet. Im thinking ill divide the lower level into 2 sections, one for the PSU and HD's and the other for a disk drive. anyone have mounting dimensions for PSU and hard drives/Disk drives?
im pretty sure im gonna be using an H70 or similar cooler for the cooling for this rig. Im not sure if ill be able to mount it on the inside so i may add some holes for liquid lines to go through to the outside of the panels.
well, let me know what you guys think. im up for any suggestions. this is my first from scratch case.
And yes, it is modeled after the Danger Den Torture Rack. I really like the way that the DD Rack is set up, i just wanted to build it myself.
Edited by cblaxx19 - 3/12/11 at 9:26pm