Quote:
Originally Posted by
Porter_
for reference, my score below. i didn't bother disabling a card so this is 2x 460's in SLI. this is not a bench-run, just my everyday OC (as i'm sure your score is?). i think you're fully aware that choosing a 470 over a 460 is a good choice..and i also think you're aware that your Heaven 2.1 score is above average. i purchased both of my cards for $320 total ($35 more than your setup) and i'd put money on the fact that they perform better in games - i don't play Heaven 2.1 very much
. that being said, i'd rather have 2x 470's in SLI (and 480's, 570's, the list goes on). either way that's a very impressive Heaven 2.1 score Balla.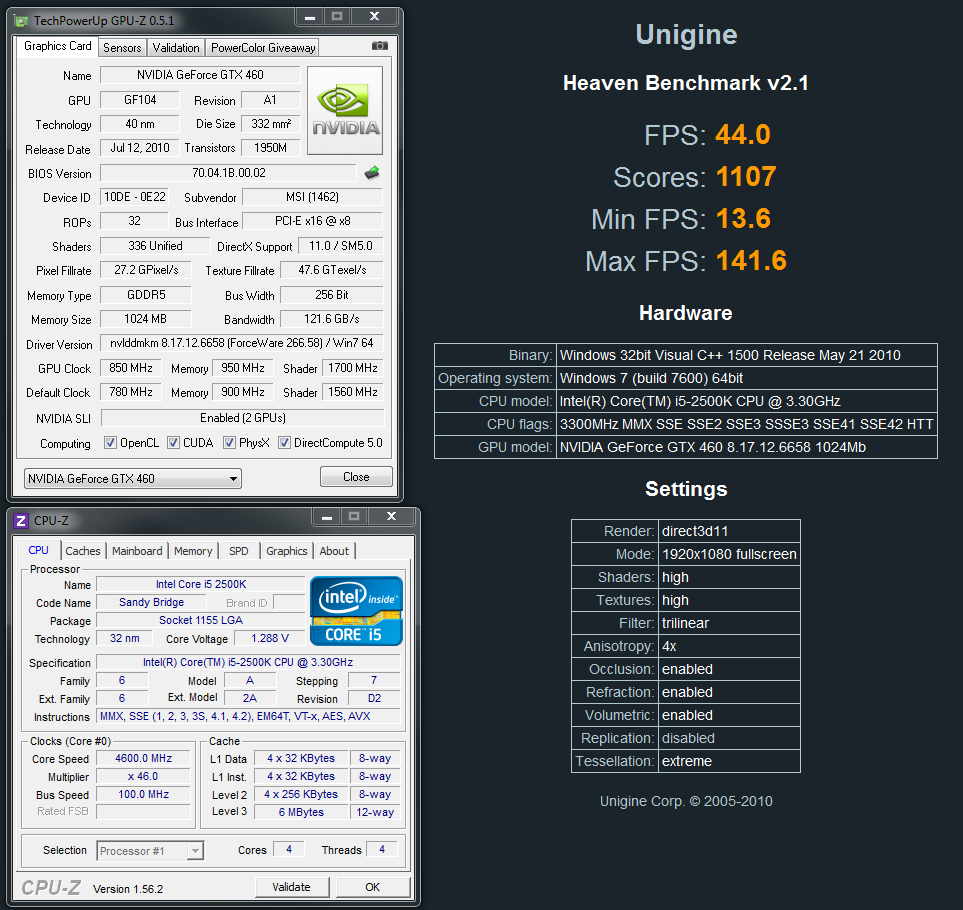 hm... looks about the same as when i just had one 480....
still.. 460s in SLI have always been a good setup....
also.. as future reference...
if you have a one 460, 470, 480, 560, 570 or 580...
just get another one if you can do SLI
it is better $$$/Performance