The Concept
When I designed this case, I started out collecting various ideas. Something would come to me and I would make a model or just think about it for a while. Eventually I ended up with quite a few ideas, some more feasible than others. After I culled all the ideas that I just didn't have the skill, tools or money for I still ended up with a few designs to choose from. I've become interested in some aspects of modern design and I've fallen in love with the idea of the cantilever. With that in mind and with a few incremental changes and evolutions later, I settled on this. As always, I am terrible with names but I guess it does describe the process it took to get this far.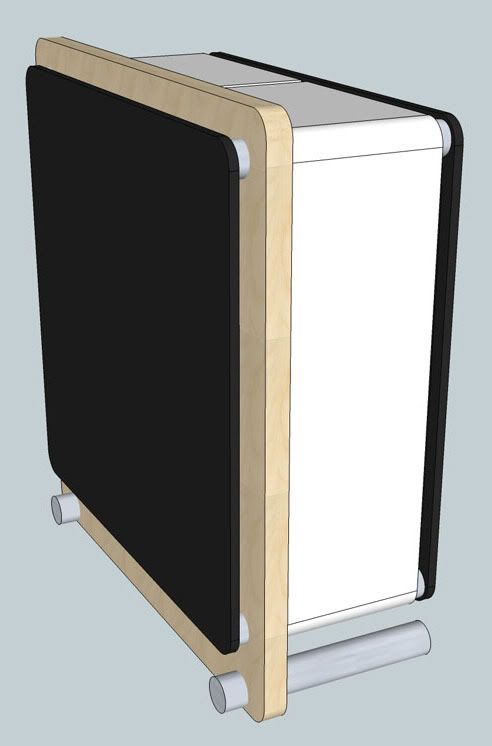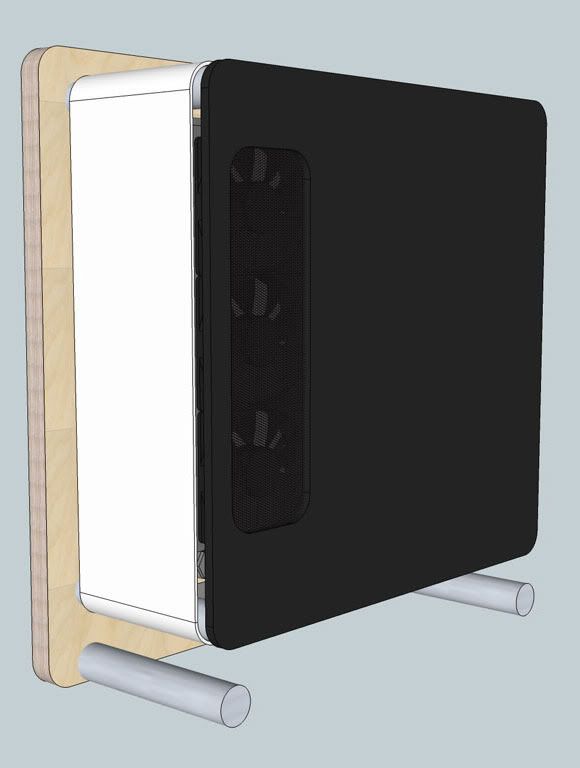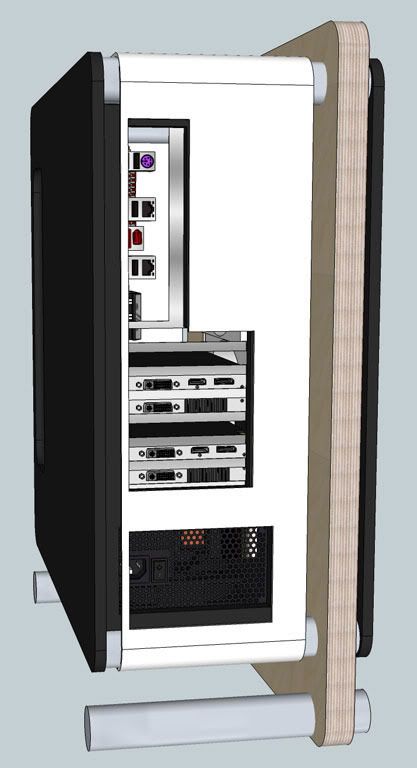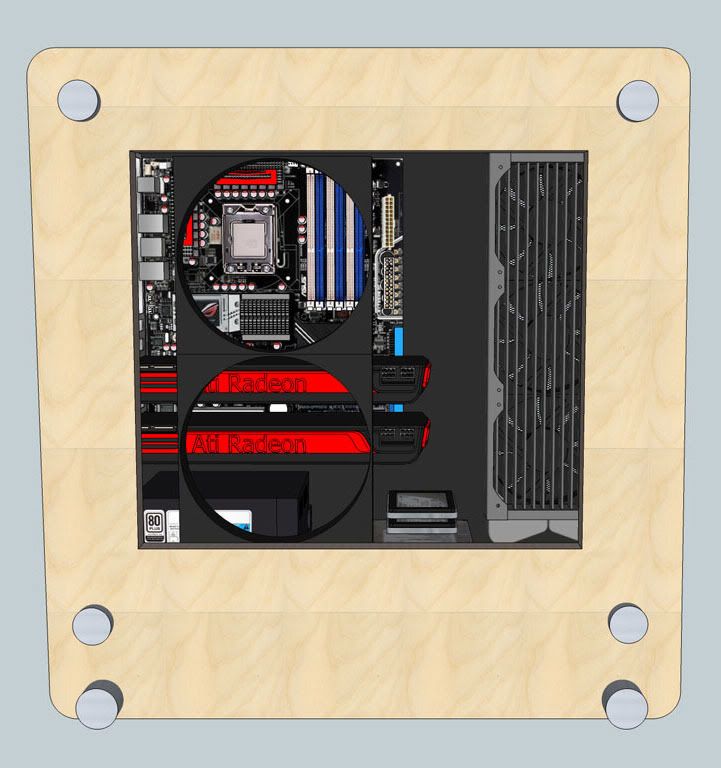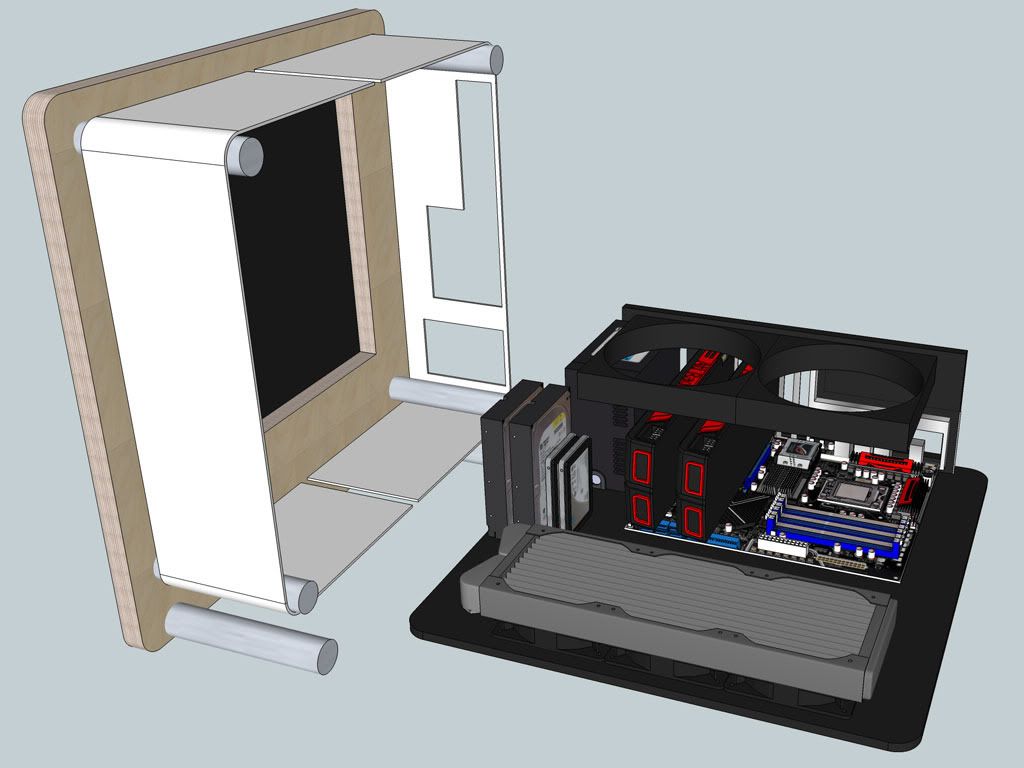 The materials will be acrylic, polished aluminum (the bars) and a couple layers of hardwood ply for the main support. Everything involved with the computer itself will be mounted directly to the side panel and with just four screws the whole computer will detach from the rest of the case. Hopefully, that will make everything accessible if I need to switch out hardware. This will also be my first foray in to watercooling. I managed to get a good deal on the Swiftech MCR320 Drive so res, pump and rad will be all one piece which goes well with my 'simple is better' way of thinking. All I have to do is attach and CPU block and it's ready to go.
I could bore you some more but let's get started.
Skip ahead to the final pics if you must...
Edited by shinji2k - 7/1/11 at 5:26pm
CPU
Motherboard
Graphics
RAM
i7 920 [4.2GHz] [1.325V]
ASUS P6T Deluxe V2
2x XFX 5870 [1000/1250]
G.Skill 3x2GB 1600MHz
Hard Drive
OS
Monitor
Keyboard
X25-M 80GB, 320GB WD Scorpio Black
Vista x64
2007FP-3007WFP-2007FP-1080p 32"
OCN Ducky Brown
Power
Case
Mouse
Silverstone ST85F-P
whiteOut
G9
View all
hide details
CPU
Motherboard
Graphics
RAM
i7 920 [4.2GHz] [1.325V]
ASUS P6T Deluxe V2
2x XFX 5870 [1000/1250]
G.Skill 3x2GB 1600MHz
Hard Drive
OS
Monitor
Keyboard
X25-M 80GB, 320GB WD Scorpio Black
Vista x64
2007FP-3007WFP-2007FP-1080p 32"
OCN Ducky Brown
Power
Case
Mouse
Silverstone ST85F-P
whiteOut
G9
View all
hide details