Hello,
Please view the entire post before appraising, pics will be posted below.
Thanks to all fellow members for your time
---Asus 1201N (silver) in nearly new, 9+/10 condition.
---Upgraded with 4GB memory.
---I'm also including an
Asus (SBR 02E1S-U) bluray/dvd/cd usb slim drive w/ removable stand
.
Comes bundled with PowerDVD9/TotalMediaTheatre3 HD
I am the original owner and everything was purchased brand new.
Still have original receipt, box, and packaging material.
Items have not been registered.
Notebook purchased from JR.com @ $479.
4gb ddr2 ram came from NewEgg.com $90.
Asus portable usb Blu-ray rom from NewEgg.com $109

Display: 12.1 inch LED back-lit, 1366 x 768 pixels
* CPU:
Dualcore 1.6GHz Intel Atom N330
* Graphics & chipset:
NVIDIA ION
(GeForce 9400M)
* OS: Windows 7 Home Premium
* Memory:
G.SKILL F2-5300CL5D-4GBSK
(2x2GB) 200-Pin DDR2 SO-DIMM w/ heatspreaders
* Storage: 250GB HDD + 500GB web-based storage
* Connectivity: 802.11b/g/
n
WiFI, Bluetooth 2.1 + EDR, Ethernet
* I/O:
HDMI out
, VGA, 3 USB 2.0 ports, SD card slot, mic, headphones
* Webcam: 0.3MP
* Touchpad: Supports multitouch gestures
* Battery: 6 cells, ~ 4.5 hours real use
* Colors: glossy silver grained finish
* Dimensions: 11.7″ x 8.2″ x 1.2″ overall ~ 1 inch thick
* Weight: 3 pounds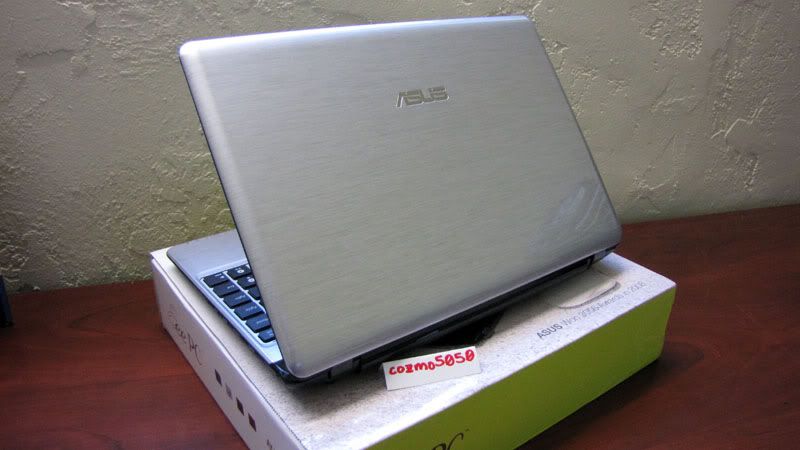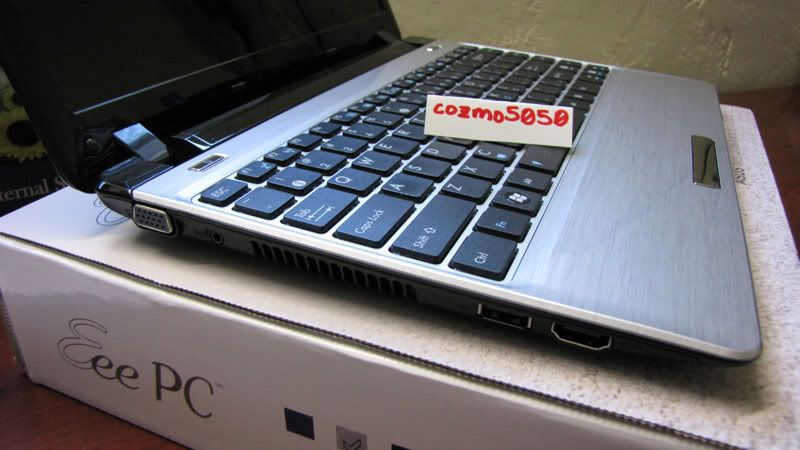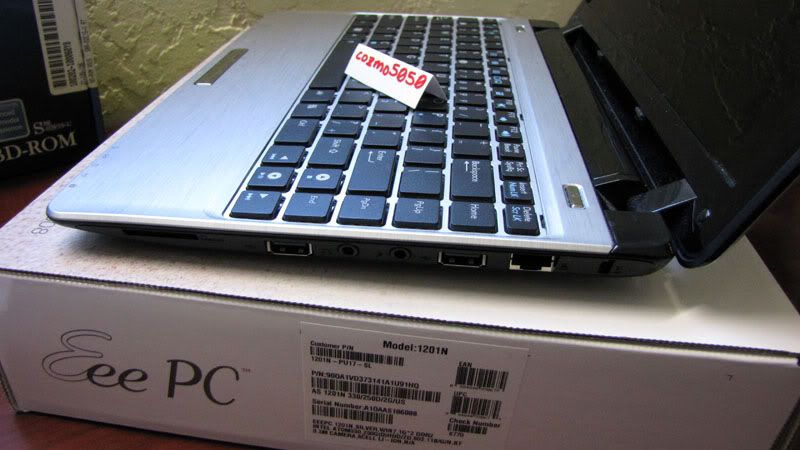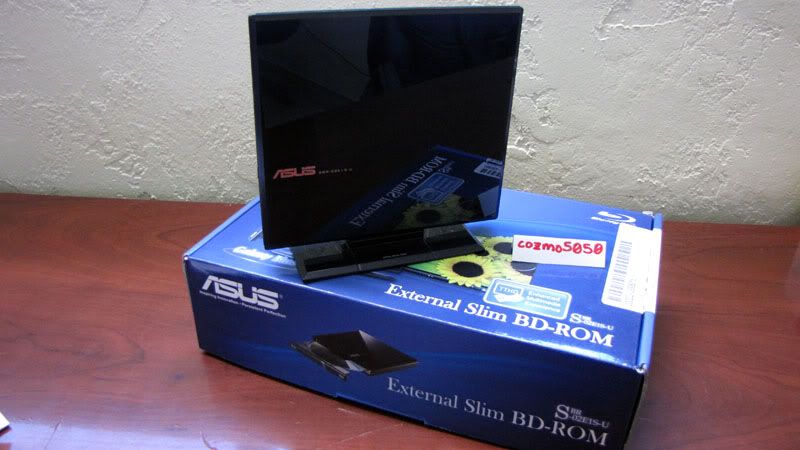 Notes: Primarily used as a portable HTPC to output 720/1080p .mkv rips to the 58" plasma using CCCP/gpu acceleration.
Played WoW, CSS, HL2, SC2, Doom3, Quake3, etc fine at lower settings. Using ASrock's overclock utility, I easily clocked 1.8ghz. Didnt try to push it any further, but some owners have gone as far as 2.2ghz with some fine tuning. I ran windows7 professional 64-bit, but it'll be reformatted back to OEM software/settings at buyer's request.
My dedicated HTPC has been built thanks to this forum, and I'll be given a notebook from work.
So it's time to pass on this notebook to another happy owner. Silver looks much better than the black version; you can actually see the beautiful grain, and finger smudges are less visible.
MaximumPC review
HotHardware review
LaptopMag review
LaptopMag video demo
In-depth casual user review
1201n blog
comprehensive list of playable games
Edited by cozmo5050 - 2/8/11 at 7:20pm