I really dont see any misinformation i posted, i fixed the 6 pin 8 pin thing long before you said anything. As you can see i linked 1920x1080 resolution thinking op was using that res bc he only had one card and did not say anything about using a multi monitor set up. If you look back i have not stated any false info. Also I am so glad you have taken it upon your self to moderate this thread. You should pat your self on the back
Quote:
Originally Posted by
Senator
Alright fine. I'll nitpick.
It was two posts you failed to read. I can quote them again here if need be, or you can save me some time and scroll up. As for proof, I'll be happy to post proof and correct misinformation since you seem to doubt what I have said.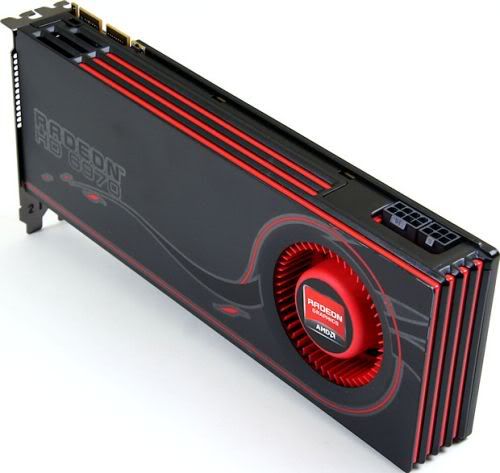 Here is a picture of the power connections, so you'll know from here on out.
Tom's Hardware (among others) does a nice GPU Hierarchy every month or so. The 5970 is currently the only AMD offering that competes with the 580 and it's not a fair comparrison as the 5970 is a dual GPU. The 580 is a montster of a card. The 6970 competes with the 570. AMD fanboys were all hoping that the 6970 would, but it was not to be as has been shown in benchmark after benchmark. Furthermore, even the 570 will beat the AMD 6970 at lower resolutions. I can provide links for this too is you prefer.
I'll repeat what I said again as you seem yo have missed this too: the 580 and even the 570, beat the 6970 at lower resolutions
. At higher resolutions or in very taxing games is where the 69XX series cards shine, due to the extra onboard VRAM. That being said, a 6950 is dollar for dollar still the best option
IMO
.
Here's the link for the hierarchy charts.
Now onto the next, and I believe final point, here are some benchmarks as recent as I could find, showing the FPS for a few games with the 6970's in crossfire.
Link 1
Link 2
The list does go on. I can backup everything I stated man. Just let it go and back down. It's not a big deal that you posted misinformation, but don't try and justify it.
Edited by i7Stealth1366 - 2/25/11 at 9:35pm