Good evening everyone,
My first WC loop is finished and I was wondering how I could improve the temps, if possible. GPU is not WC'ed as it doesn't have voltage control.
I have a liquid/air T°C delta of 2°C on idle and 3.5°C after 15 min load (stable after that).
With the EK supreme LT nickel, the max cpu cores/air T°C delta is 20°C.
The pump I use is a 800l/hr and 4m H mak EK 4.0 (I have a spare 800l/hr and 2m Hmax).
Any advice welcome
A couple of pics (rig and OCCT screen, ambient 21/22°C):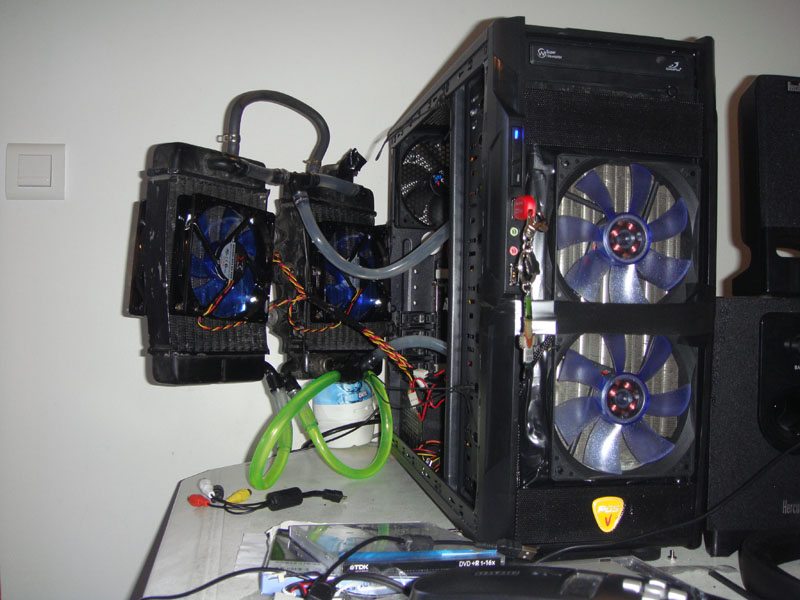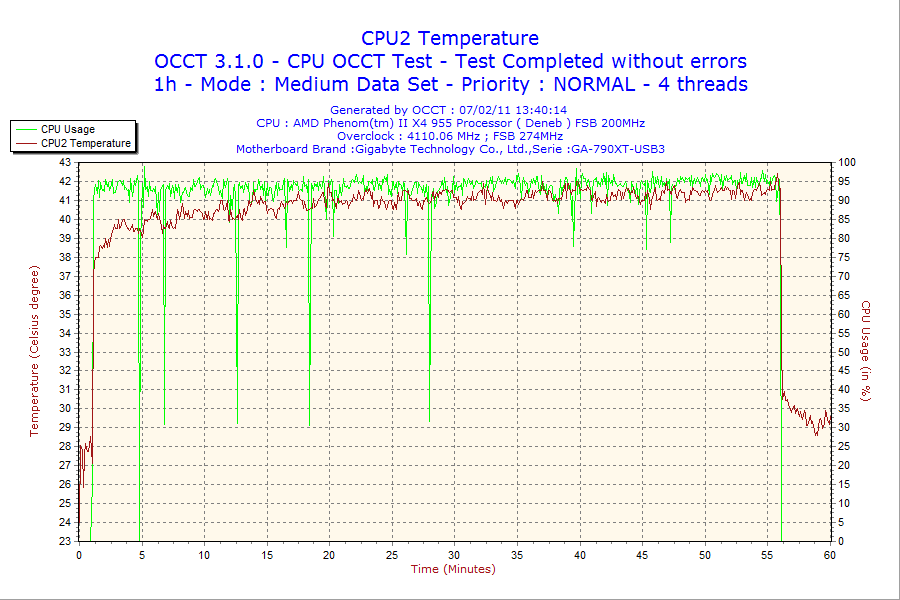 Edited by skmanu - 2/9/11 at 10:45am