I got me a pair of
G.Skill Ripjaws-X 2133C9
for my upcoming Sandy Bridge rig but something got in the way, Intels
.
Well, I put them in my Gaming Rig for a quick test since I don´t want to wait until new SB board are availible.
I used my i7 875k and the Maximus III Formula with 5870 in CrossFire.
I did run some quick Performance tests with Windows 7 in diagostic mode (Everest Cache & Memory Bandwidth, MaxxMEM, Super Pi 32M and y-cruncher Pi test).
and some quick Stability tests with Windows 7 in Normal mode (LinX, HCI Design Memtest and Crysis).
Here´s what we got.
G.Skill Ripjaws-X F3-17000CL9D-4GBXMD
2133MHz @ 9-10-9 28 2N with only 1,50v
awesome.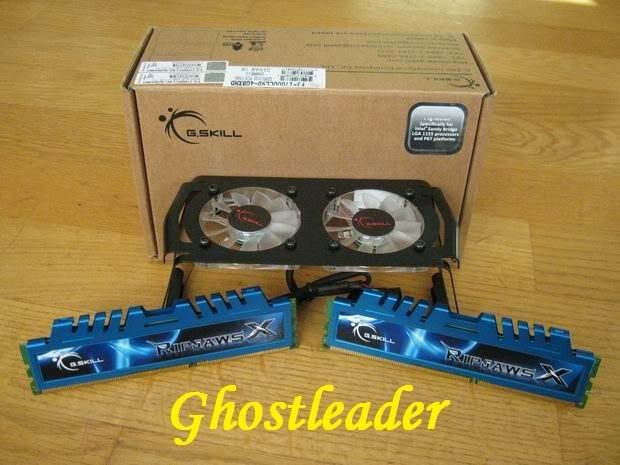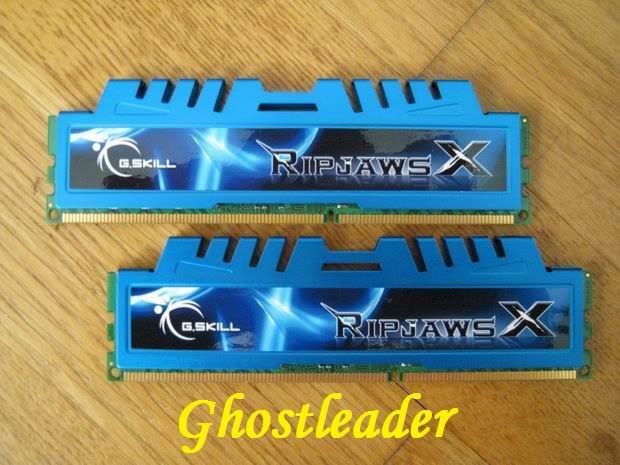 Performance Test
First some classic 1600MHz and 2000MHz @ 4,2GHz with a Bclk of 200
1600 7-7-7 21 1N 1,50v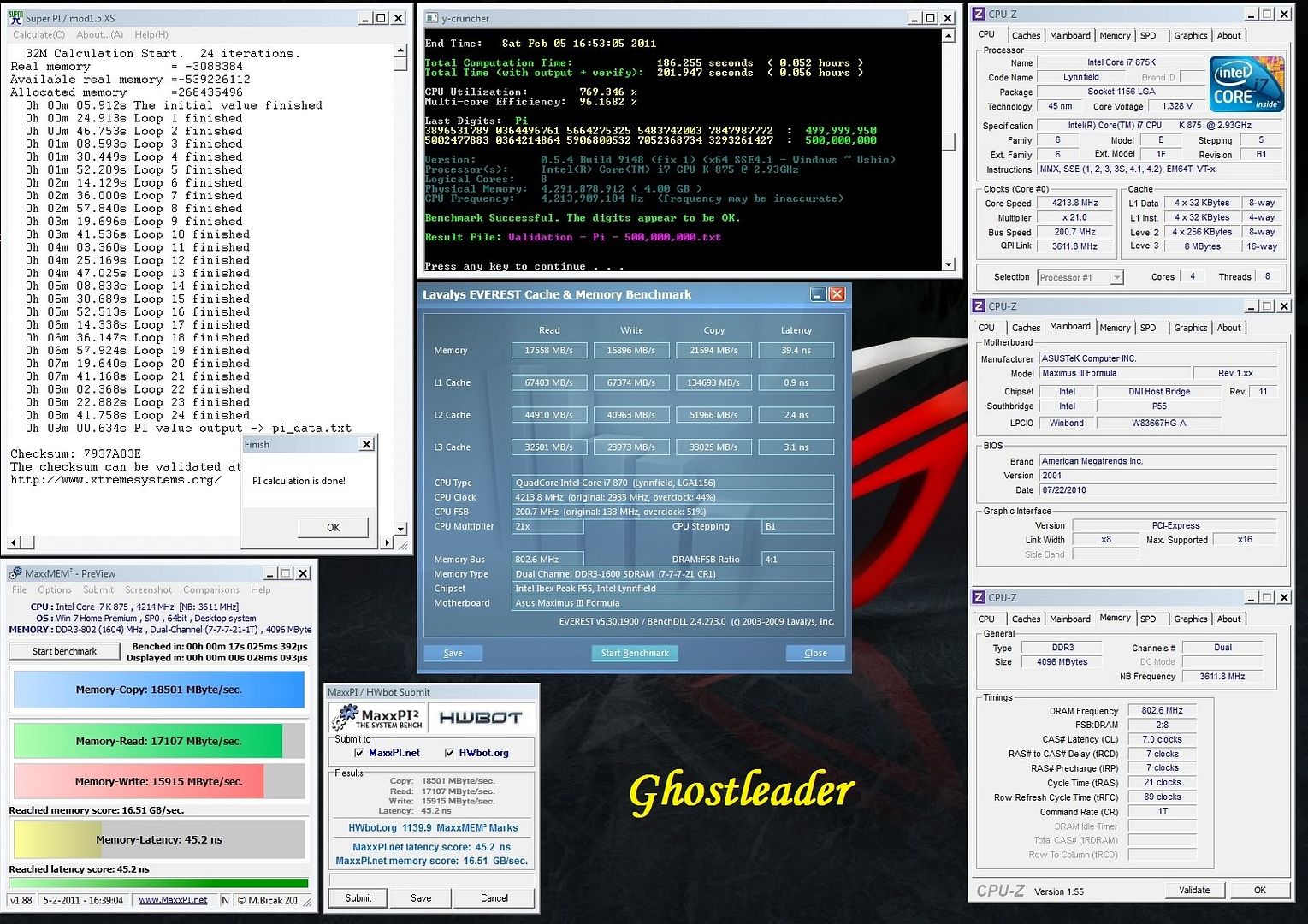 2000 8-9-8 24 1N 1,50v
Then as close as it gets to the rated frequency
2140 9-10-9 28 1N 1,50v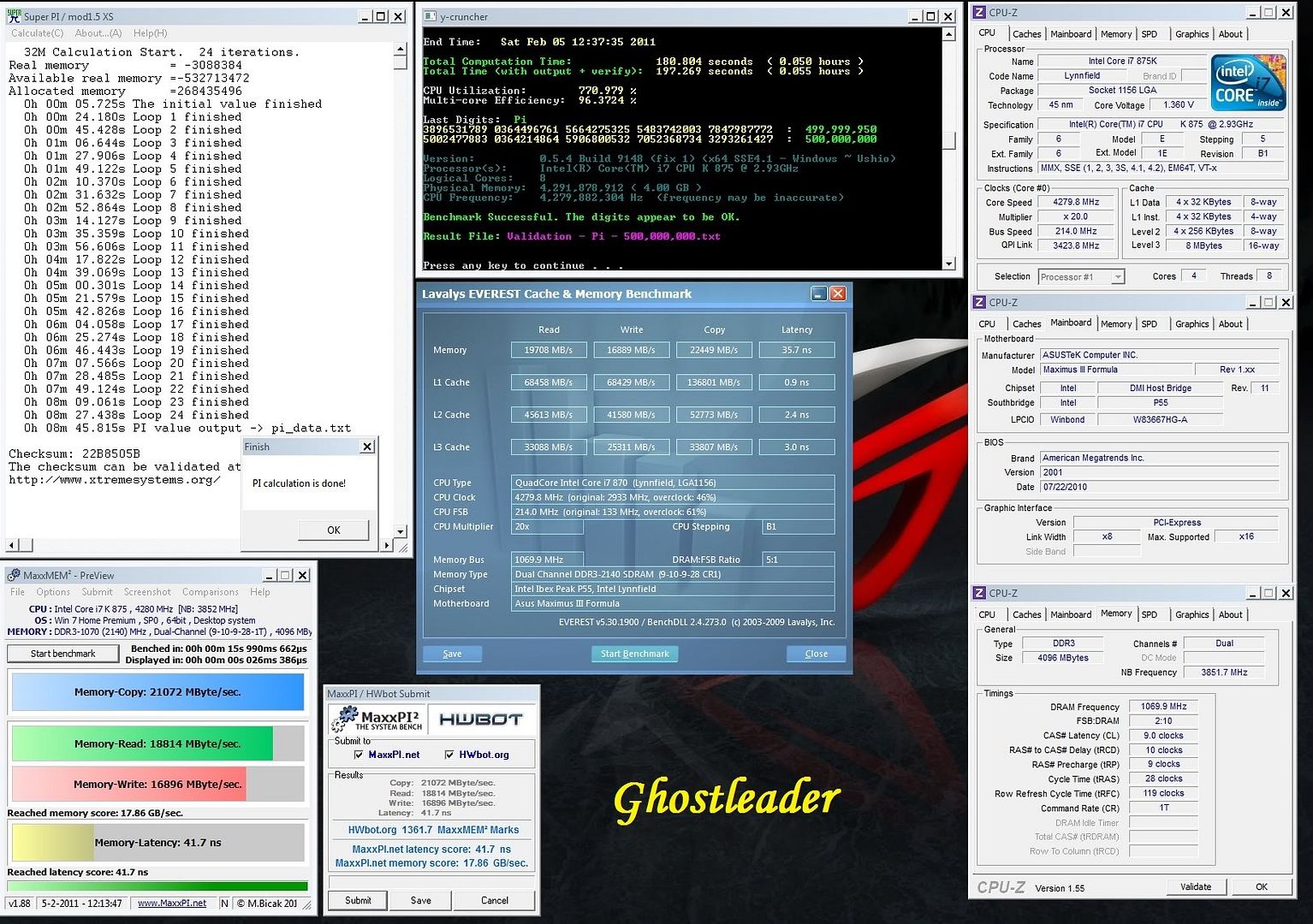 Running them at 2140 with rated timing but at a tighter Command Rate is just awesome, to reach the rated frequency I had to push Bclk to 214 and that equals a UnCore frequency of 3,85GHz, isn´t that sweet, nice bandwith
Pushed as far as I could at 1,50v, the Bclk is on the limit, the UnCore is closing in on 4,0GHz, awesome bandwidth and latency.
2210 9-10-9 28 1N 1,50v
Stability Test
I choose to run the stability test with the Ripjaws at 2140 9-10-9 28 1N, I7 875k @ 4,28GHz, Bclk @ 214 and UnCore @ 3,85GHz, my new sweet overclocking spot
20 runs of LinX with 3200Mb of ram load (~40min), 8 instances of HCI Desigh Memtest with a ram load of 450mb each, total of 3,6Gb (~2000%, ~2hrs)
99 runs of Crysis @ 1920x1200, Very High, 4xAA, Assault Harbor (~2hrs 15min)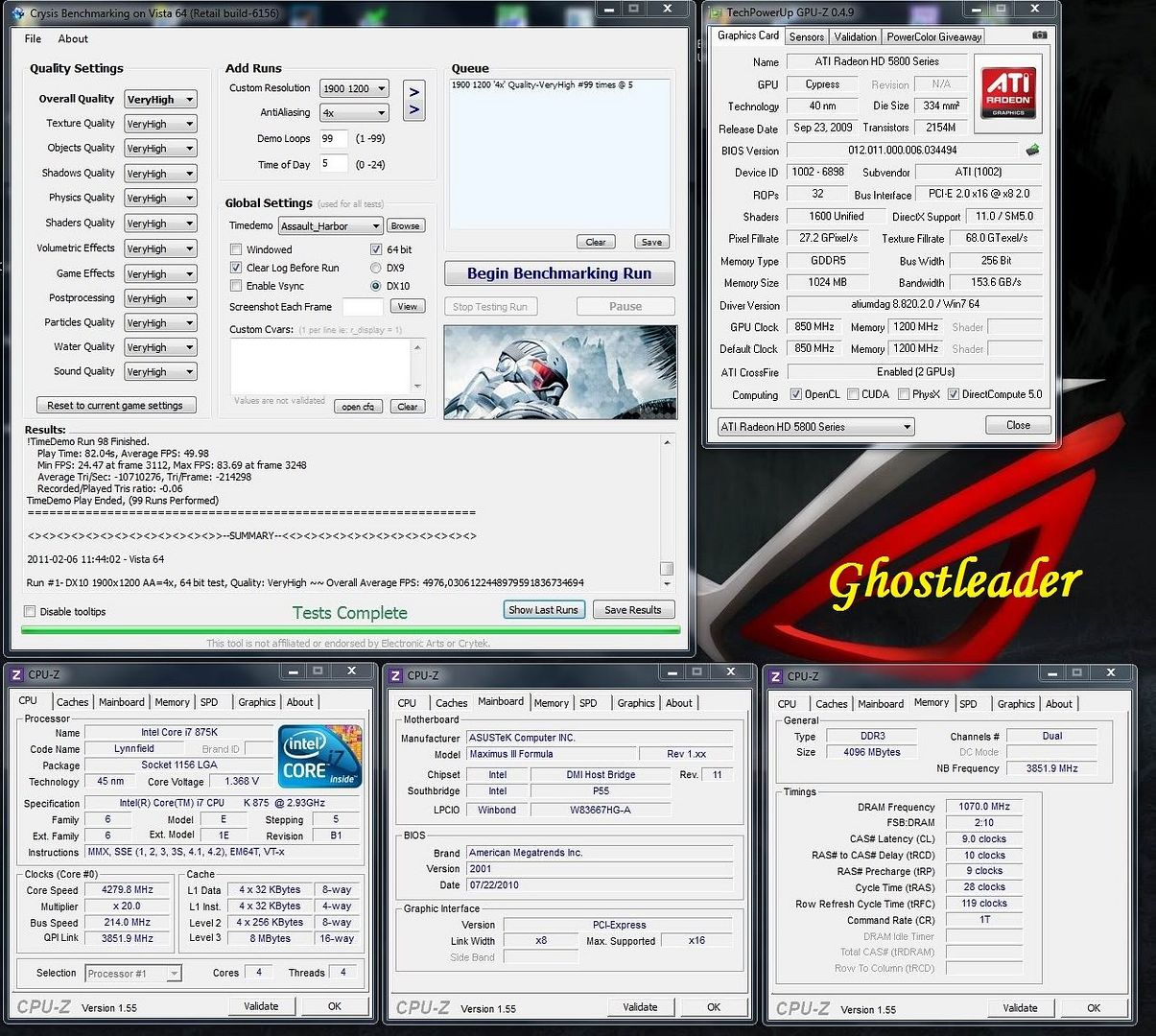 What to say, great speed and timing at 1,50v, just imagine what they can do with 1,65v, higher speed or/and tighter timing.
They are "made" for the Sandy Bridge 67 serie chipset but I most say they work really good even on the P55 series chipset board (I know, not much of a different between ram for the P55 or the P67, different XMP but nevertheless), just some freaking awesome memory in my opinion
Edited by Ghostleader - 2/11/11 at 8:40am
CPU
Motherboard
Graphics
RAM
Core i7-2600K cooled by Heatkiller Rev 3.0 LT
ASUS P8Z68 Deluxe
EVGA GTX 580 SC in SLI cooled by Koolance VID-N...
2x4GB G Skill RipjawsX 1600C8
Hard Drive
Optical Drive
OS
Monitor
Intel SSD 510 120GB / 250GB + WD Black Caviar 1TB
Samsung DVD
Win 7 64-bit
Samsung 2443BW @ 1920x1200
Power
Case
Corsair HX850
Lian Li PC-343B
View all
hide details
CPU
Motherboard
Graphics
RAM
Core i7-2600K cooled by Heatkiller Rev 3.0 LT
ASUS P8Z68 Deluxe
EVGA GTX 580 SC in SLI cooled by Koolance VID-N...
2x4GB G Skill RipjawsX 1600C8
Hard Drive
Optical Drive
OS
Monitor
Intel SSD 510 120GB / 250GB + WD Black Caviar 1TB
Samsung DVD
Win 7 64-bit
Samsung 2443BW @ 1920x1200
Power
Case
Corsair HX850
Lian Li PC-343B
View all
hide details