Parts are finally arriving! Rest of the stuff should be in tomorrow and I'll finally start my build! It may not be majestic like other people's builds but I'll be happy once I'm done with it!
few more parts arrived for my wc build and rest will *hopefully* arrive tomorrow according to can post tracking.
i can't put gpu on first slot because supposedly with this mobo 2nd slot is for single gpu setup with dummy plug on 1st slot to make it run at 16x
I have MCP35x just picked up from ncix, just planning where to mount it, I think I'll mount it on the side of HDD cage with outlet pointing up towards 5.25" bay to bay res here's quick drawing. mcp35x is okay with outlet pointing up and inlet pointing side ways?
Might have been easier if i purchase tube reservoir or something.
SPEC:
CPU: EK Supreme HF Acetal Nickel
GPU: EK-FC580GTX Nickel Plexi ( going on gtx 570)
RES: EK Bay Spin res
Rad: Swiftech MCR220-Q(yes I know this may not be enough but Worst case I'll experiment and resort for 360mm rad and mount it outside or add 120mm rad
PUMP: Swiftech MCP35X
Tube: 1/2" ID feser one white UV hose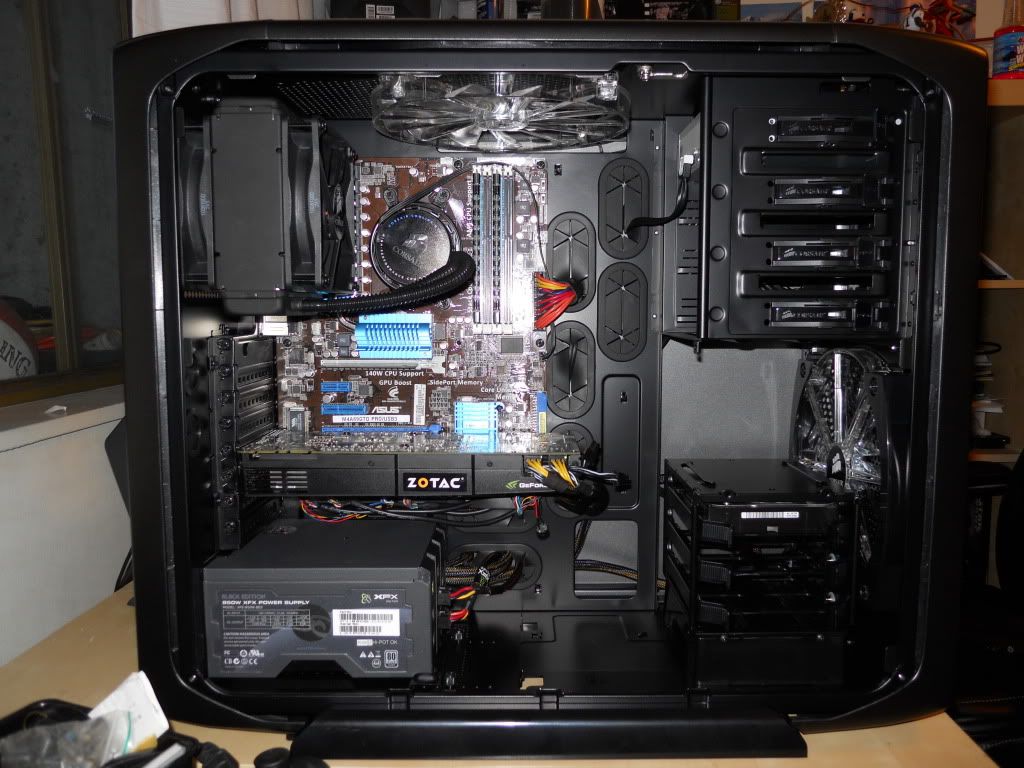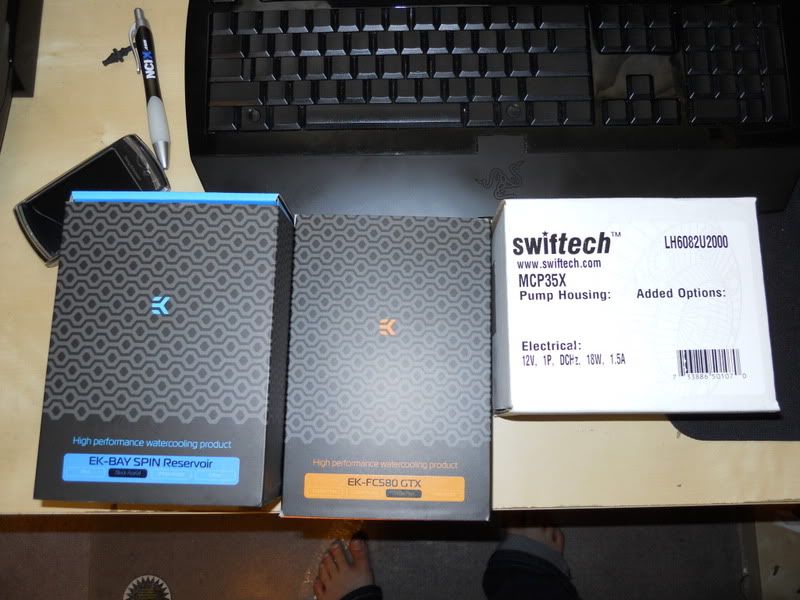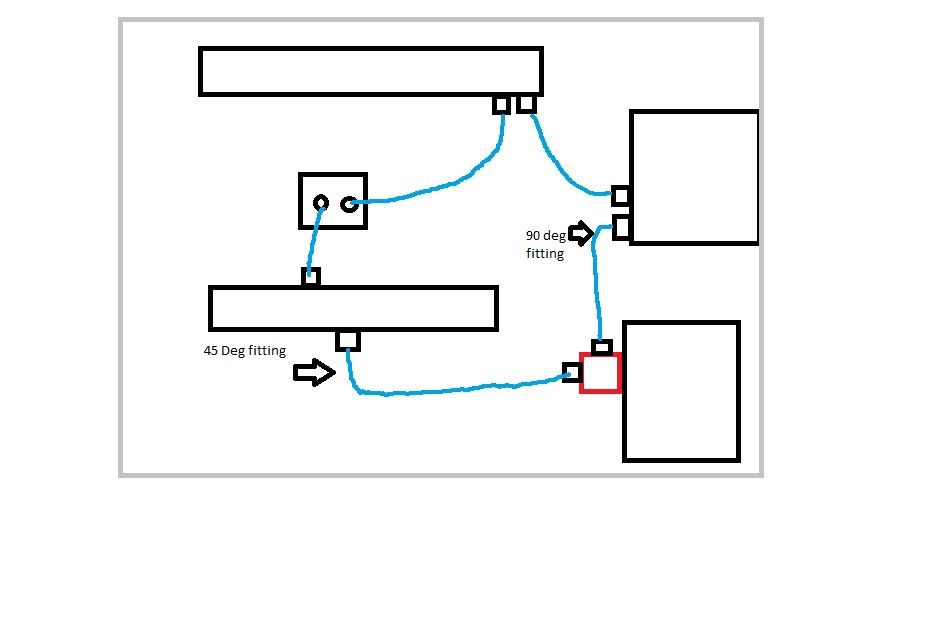 Edited by mekaw - 2/13/11 at 9:26pm
CPU
Motherboard
Graphics
RAM
Phenom II x4 955BE C3 4.0ghz
ASUS CrossHair IV Formula
Zotac GTX 570 940/1880/4300
G.Skill Ripjaw8gb ddr3-1333
Hard Drive
OS
Monitor
Keyboard
WDl Caviar Black 500GB 7200RPM
Win 7 Home premium 64bit
Asus ML238H 1920 x 1080
Logitec G110
Power
Case
Mouse
Mouse Pad
XFX 850W Black Edition
Corsair Graphite 600T
Razer Deathadder
razer goliathus fragged
View all
hide details
CPU
Motherboard
Graphics
RAM
Phenom II x4 955BE C3 4.0ghz
ASUS CrossHair IV Formula
Zotac GTX 570 940/1880/4300
G.Skill Ripjaw8gb ddr3-1333
Hard Drive
OS
Monitor
Keyboard
WDl Caviar Black 500GB 7200RPM
Win 7 Home premium 64bit
Asus ML238H 1920 x 1080
Logitec G110
Power
Case
Mouse
Mouse Pad
XFX 850W Black Edition
Corsair Graphite 600T
Razer Deathadder
razer goliathus fragged
View all
hide details