Ladies and gentlemen lets all take a deep breath and relax. Here are some benches if u r wondering. This is from my old review, that can be found
here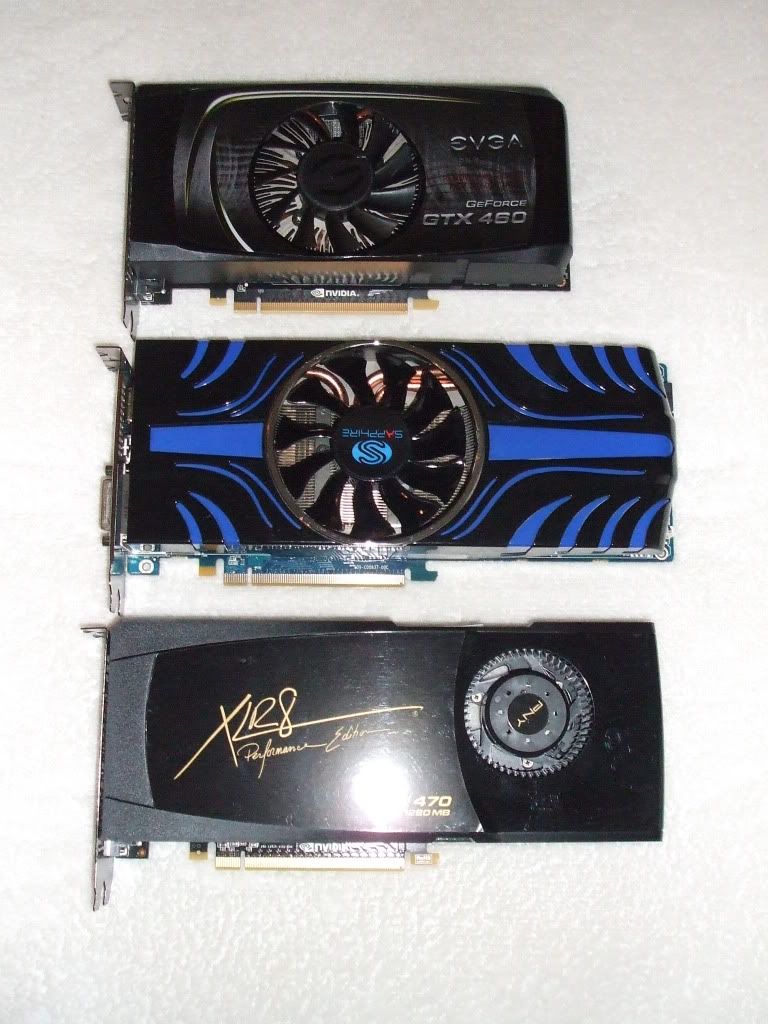 Sapphire 5850 Toxic comes factory overclocked @ 765/1125mhz instead of reference 725/1000mhz. Both Evga GTX 460 and PNY GTX 470 are reference design and clocks. My test system is an overclocked to 4.0Ghz i3 540 and 4 gb of Wintec Ampx 1333 ddr3, which is more than enough to avoid any bottlenecks for the videocards.
I am using Catalyst 10.9 for the Radeon and Nvidia 258.96 drivers. OS is Windows 7 x64 Home Basic. All benchmarks performed at 1900x1200 resolution. Cards were tested stock and overclocked. I ran these titles:
Battlefield Bad company 2
Crysis
Far cry 2
Unigine Heaven Benchmark
Lost planet 2 Benchmark
Metro 2033
Call Of Duty Modern Warfare 2
Overclocking details:
5850 toxic - 805/1285
GTX 460 - 810/1620/2140
GTX 470 - 745/1490/1745
So lets start with
BFBC2
Settings: everything maxed, Vsync-off, hbao-on, 4xAA, 4xAF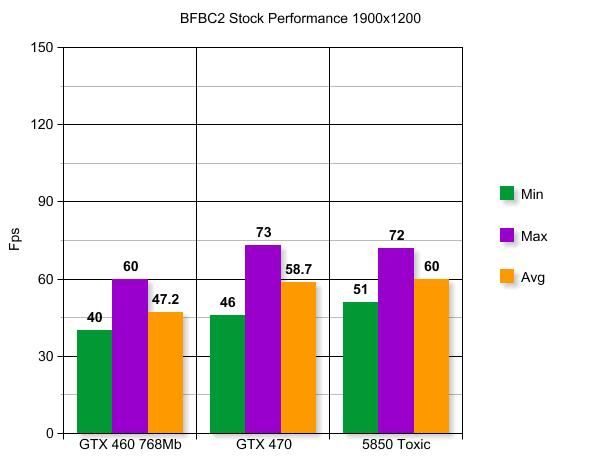 Crysis:
Settings: everything High, noAA, no vsync
Far Cry 2:
Settings: everything maxed, 4xAA, 4xAF, no vsync.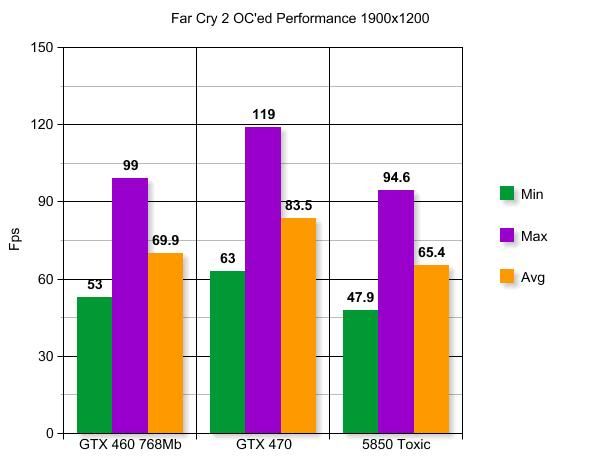 Heaven Benchmark:
5850 stock: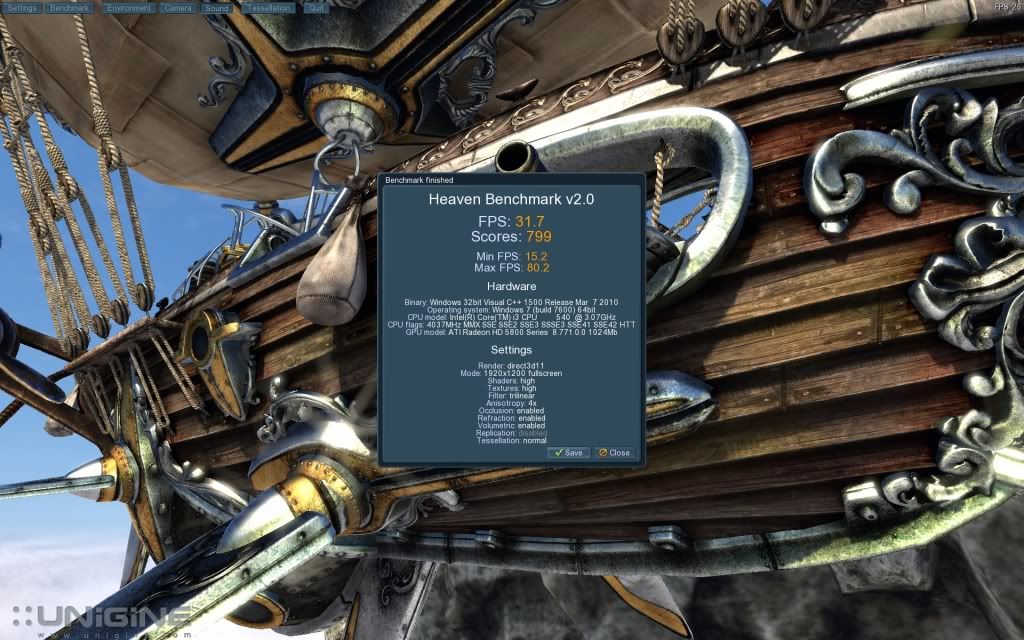 5850 OC: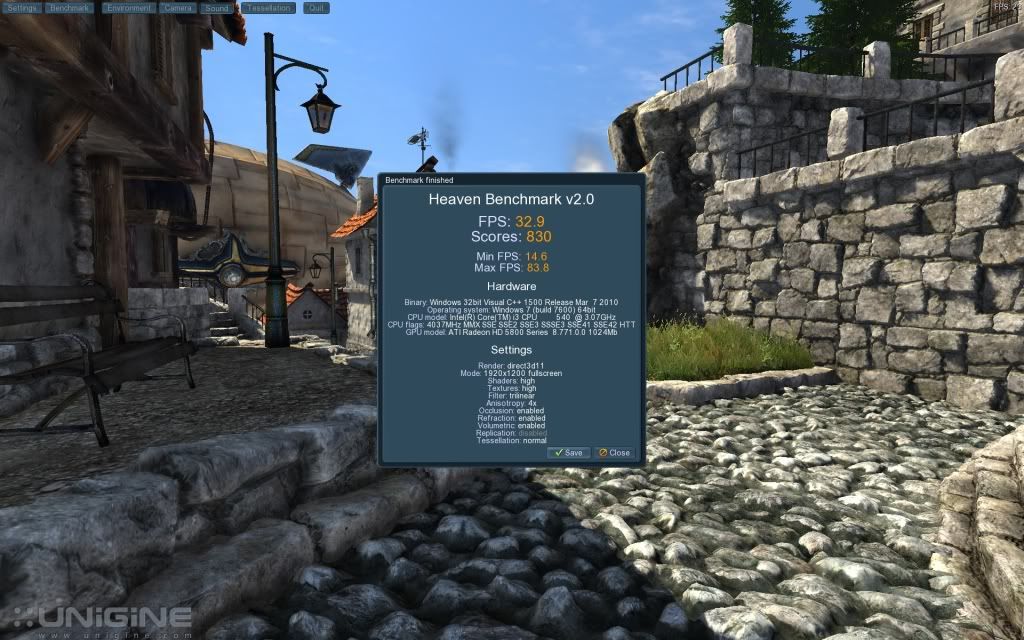 GTX 460 stock:
GTX 460 OC:
GTX 470 Stock:
GTX 470 OC: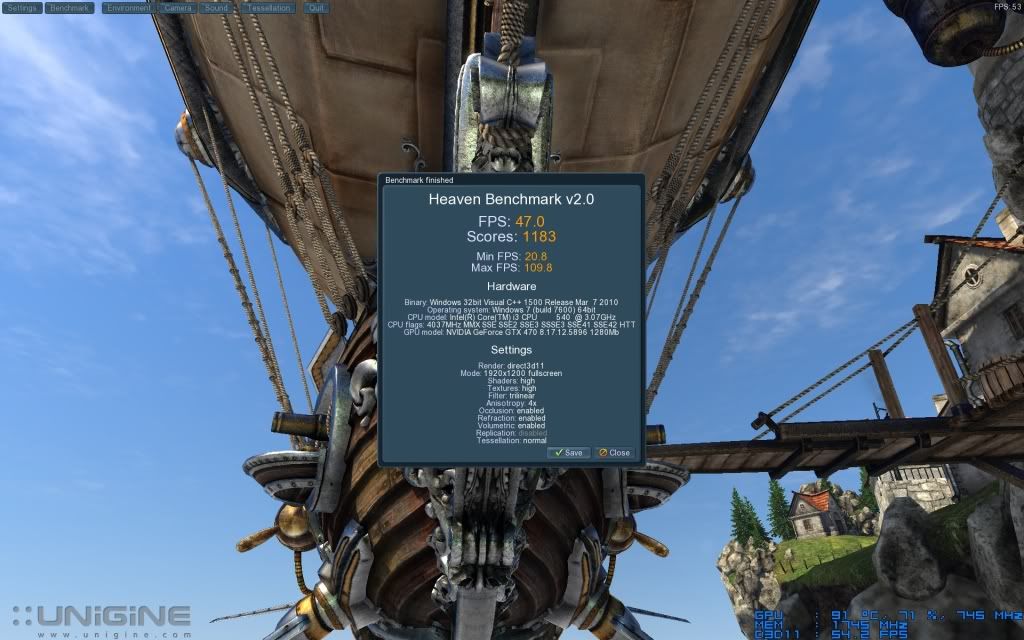 COD MW2
everything maxed:
Metro 2033
overall quality - HIGH, no AA, 4x AF, tesselation ON, depth of field ON
System power consumption
GPU stressed, CPU idle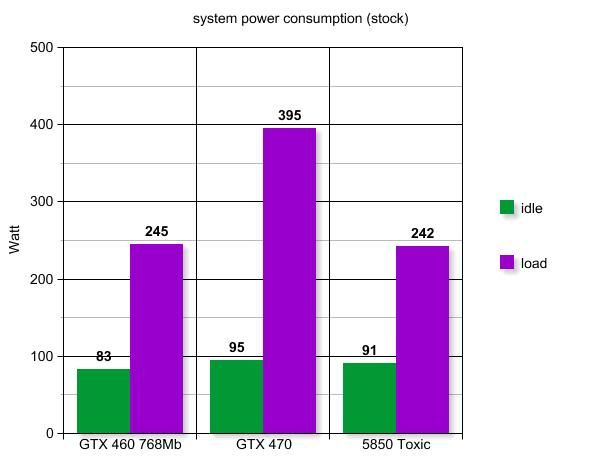 GPU temperatures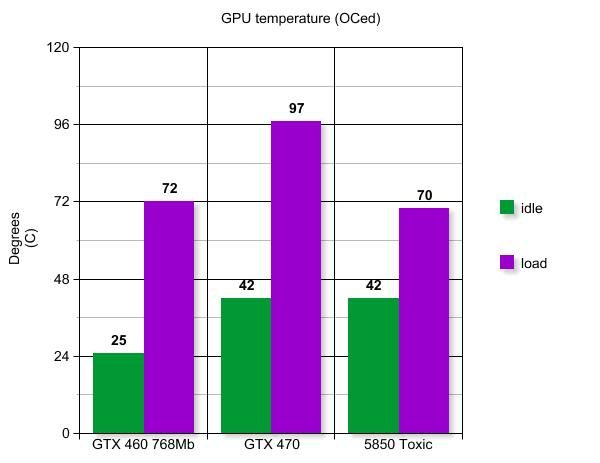 I have to say that during the stress testing all fan speeds were set on auto. Both 5850 Toxic and gtx 460 were very quiet, practically inaudible, And GTX 470 had a noise of my friends impreza's turbo engine
I want to mention though that during the real gameplay (MW2) it wasnt hot (below 85C) nor loud, maybe a bit louder than the other cards though.