Thanks for viewing my case mod work log. I have a coolermaster storm scout. I do have a mock-up of kinda what its gonna look like. I am going to have my wife do the photo editing tomorow so dont laugh at my crap tastic job of photoshopping lol. Plans for the case are as follows.
1-Dissasembling of Case
2-Removal of HD tray
3-Small cut(1")off bottom of 5.25 bay for GPU clearance
4-Removal of front/top fan grills
5-Painting of the case(Army Green!!)
6-Painting of 1st Cav patch on front of case
7-Installing Green LED fans
8-Finally installing my parts into this darn case.
I do have pics of the work i have done so far, just diss-asembeling the case and cutting out fan holes. still need to sand the jagged edges. I will post them Tomorow if i get a chance...its my daughters birthday and its her "Princess Day"
Again, dont laugh at my crap-tastic photoshop skills. This is just for a reference of what is in my head...and no, it does not look this bad in my head LOL
EDIT FOR PICS!!!!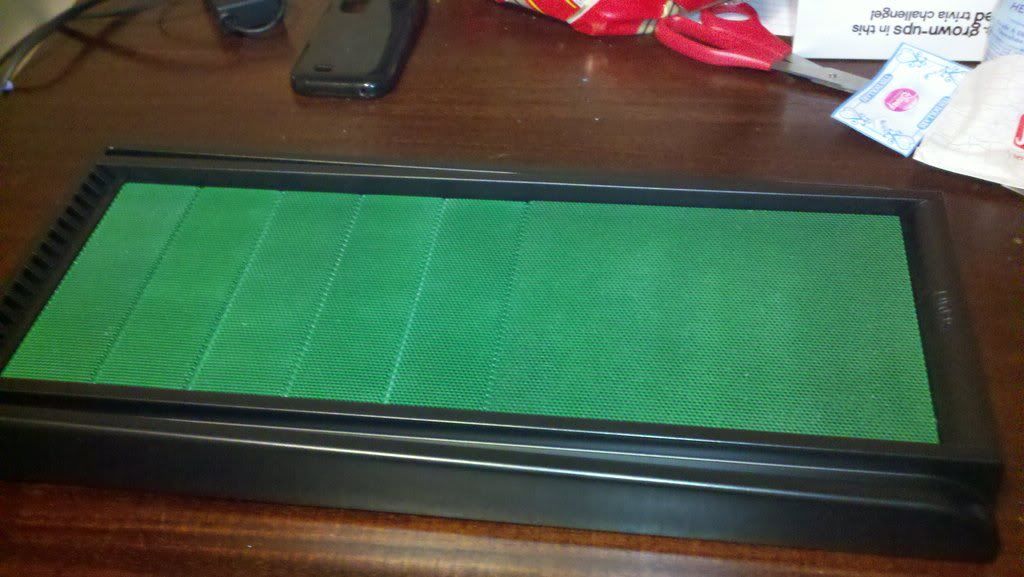 Edited by Blue Destroyer - 3/1/11 at 7:06pm
CPU
Motherboard
Graphics
RAM
I5 2500K
MSI GD65
GTX 580 Windforce
G Skill ECO
Hard Drive
OS
Keyboard
Power
64GB A-Data SSD+500GB F3
Win7
Razer Blackwidow
750W Black Edition
Case
Mouse
Mouse Pad
HAF 932
Razer Deathadder
X-Trac Ripper
View all
hide details
CPU
Motherboard
Graphics
RAM
I5 2500K
MSI GD65
GTX 580 Windforce
G Skill ECO
Hard Drive
OS
Keyboard
Power
64GB A-Data SSD+500GB F3
Win7
Razer Blackwidow
750W Black Edition
Case
Mouse
Mouse Pad
HAF 932
Razer Deathadder
X-Trac Ripper
View all
hide details