I have recently finished my micro Sandy Bridge rig and wanted to share my experience with those who likes small gaming rigs. Components used:
CPU: Core i5 2500K
CPU Cooling: Scythe Big Shuriken
Mobo: ASUS P8P67-M PRO
VGA: Visiontek Radeon HD5850
RAM: 4Gb Wintec AmpX DDR3 1333
Case: InWin BK644
PSU: 350w Seasonic SFX12v 80+
Optical Drive: Sony DVD Burner
Storage: 90Gb OCZ Agility 2 SSD + 2.5" Seagate 500Gb 7200rpm HDD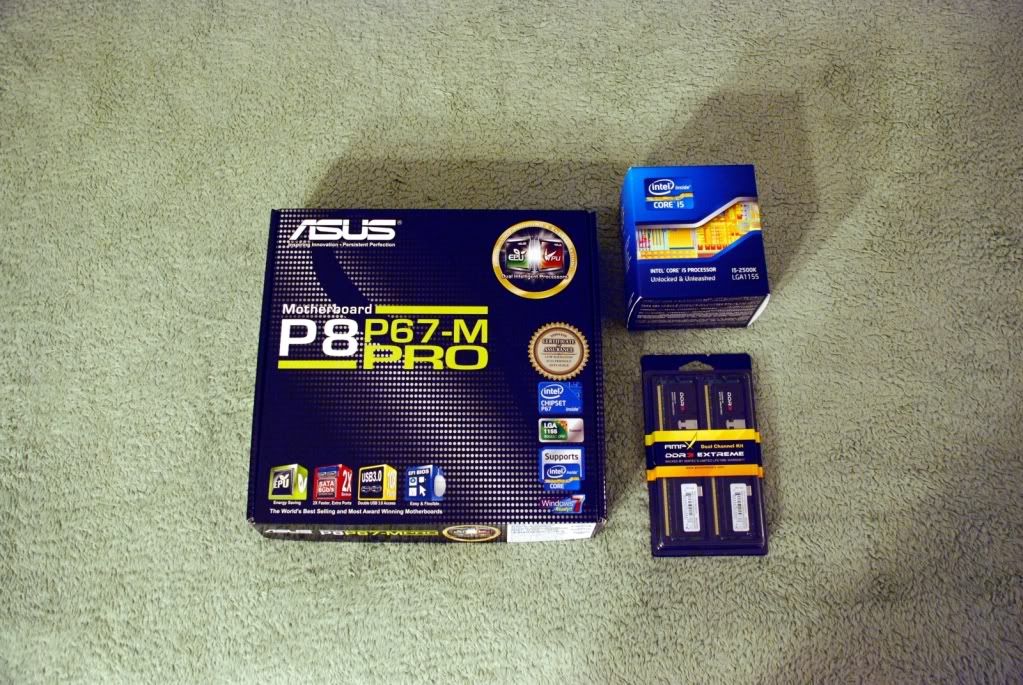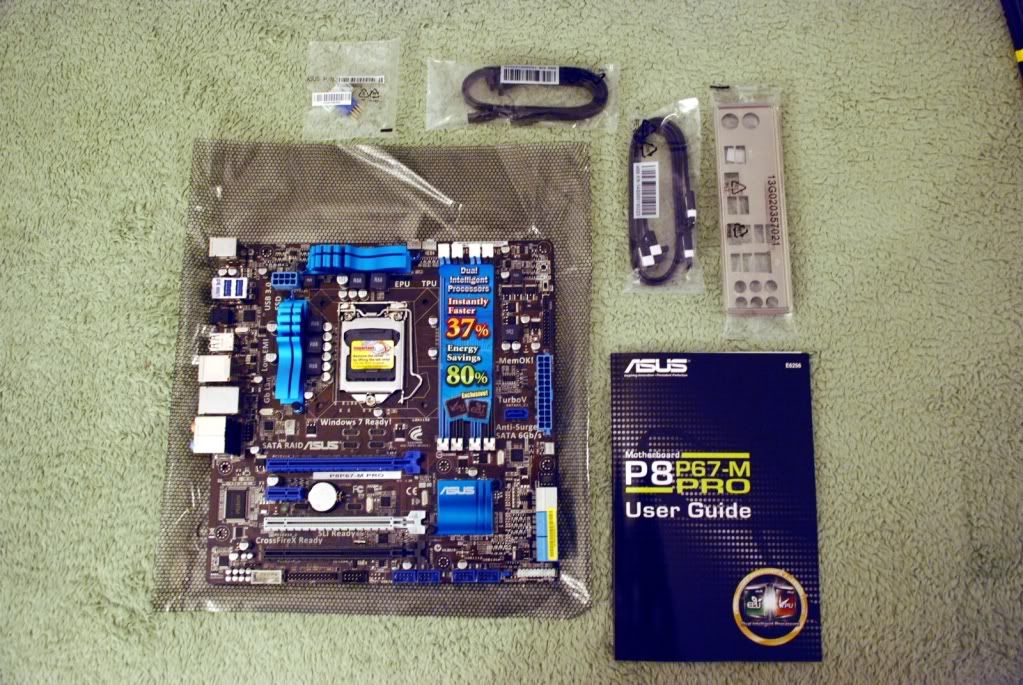 P8p67m-Pro is actually very decent mAtx board, pretty good overclocker and has Pci-e slots with x8 x8 config when running CF or SLI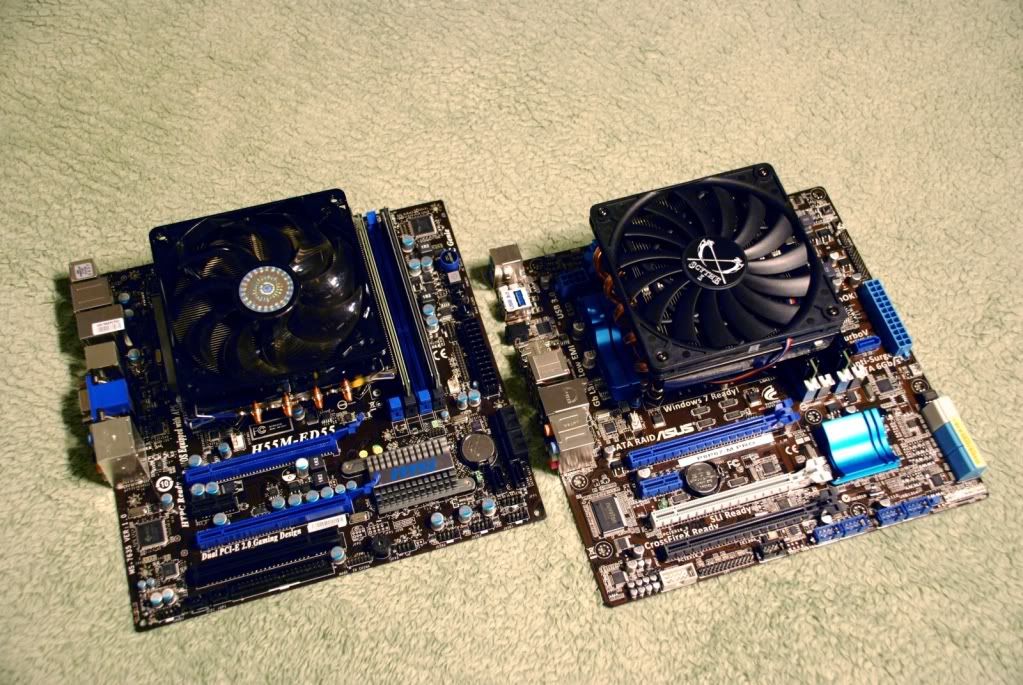 My new platform next to the old one with msi h55m-ed55 and i3 540 running @ 4.0Ghz. Was actually very fast, i loved it, but now my brother is going to enjoy it.
I decided to try an ssd and got this 90Gb Agility 2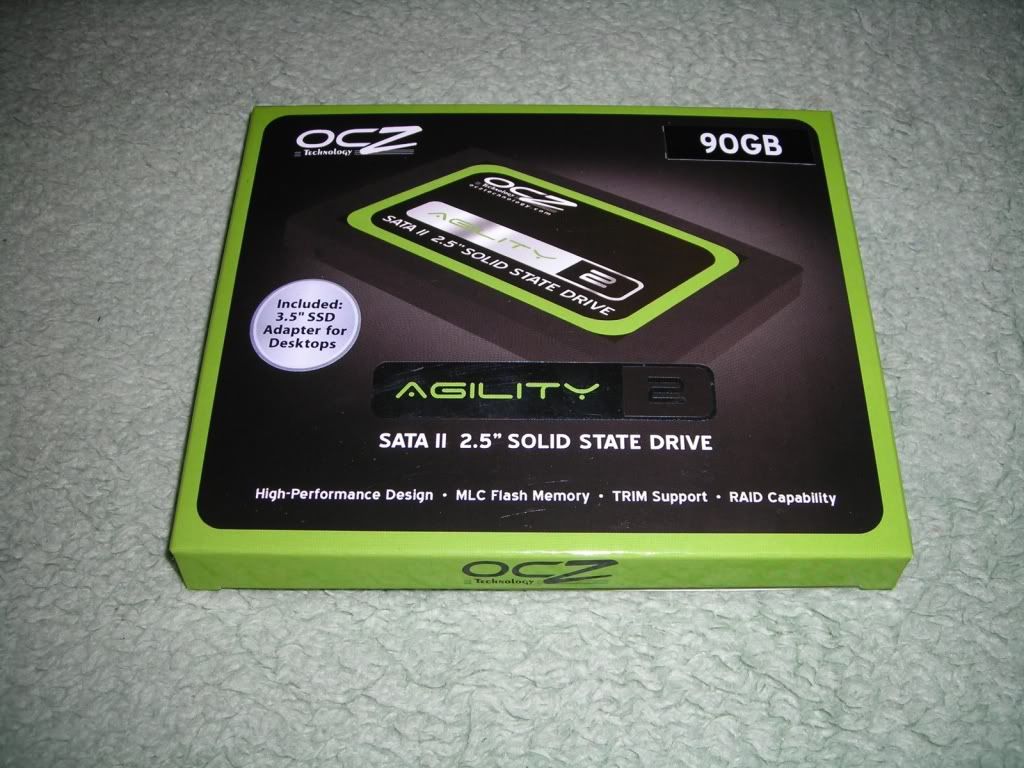 I used it in combination with 500Gb 7200rpm 2.5" seagate hdd: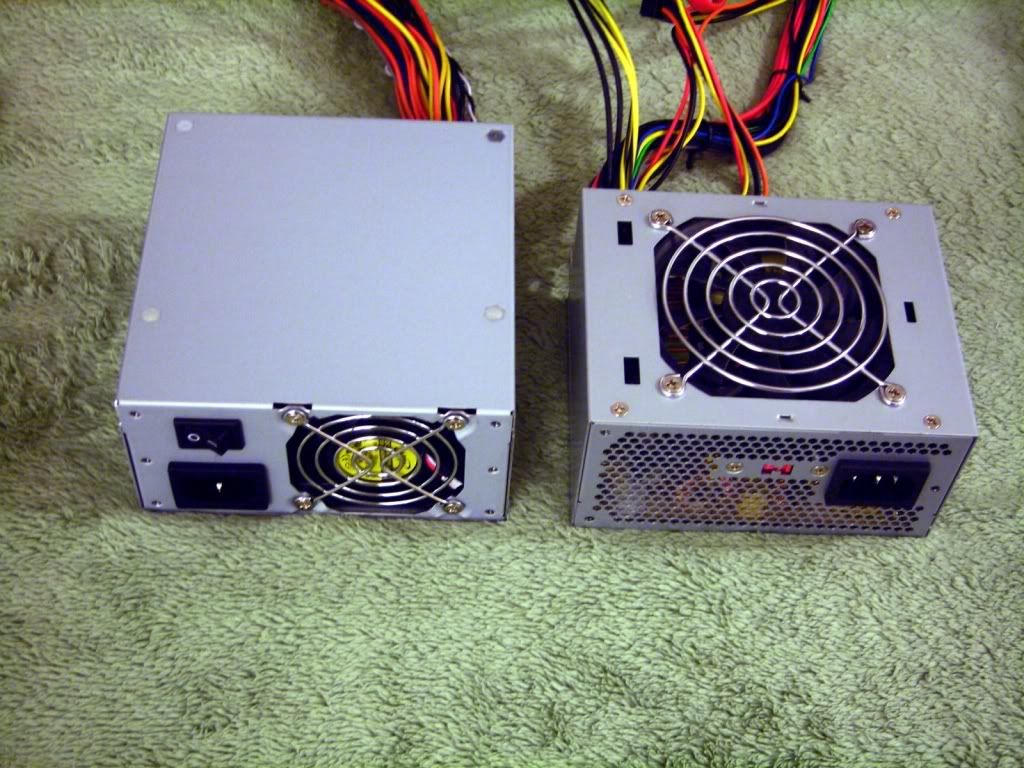 Stock psu from my inwin bk644 case (on the right) had to be replaced with smth more beefy - there is not to many choices of sfx psu's. Originally i wanted to get 450w silverstone unit but then i opted for 80+ certified seasonic 350w sfx psu which works without any issues.
Installation was a bit of a pain but i thought it'be worse. I've replaced stock Scythe Suriken low profile fan with cooler master one that has much better airflow. i5 2500k running @ 4.0 Ghz gets about 70C under prime.
Radeon 5850 was a tight fit, but it worked fine for this baby case. I decided to go for reference design mostly because of external exhaust cooling solution. Card was flashed with 5870 bios and eats any game i play.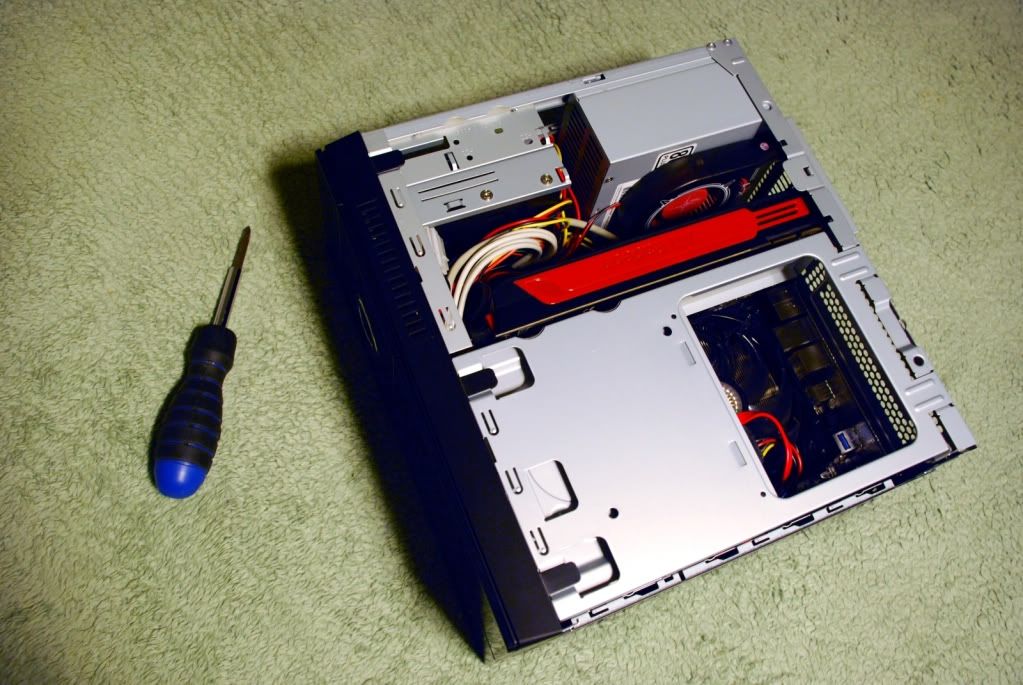 Also due to lack of case cooling i decided to use one of these pci slot exhaust fans, i got one from evercool and its actually doing pretty good job pushing hot air out of the case.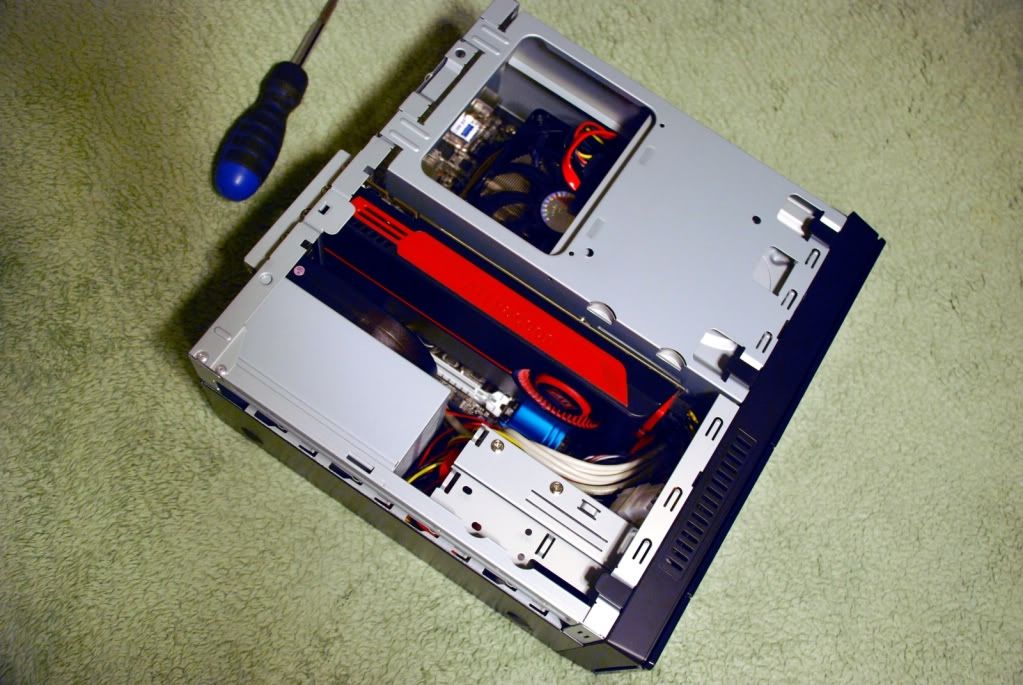 Here is the final look of this tiny gaming rig.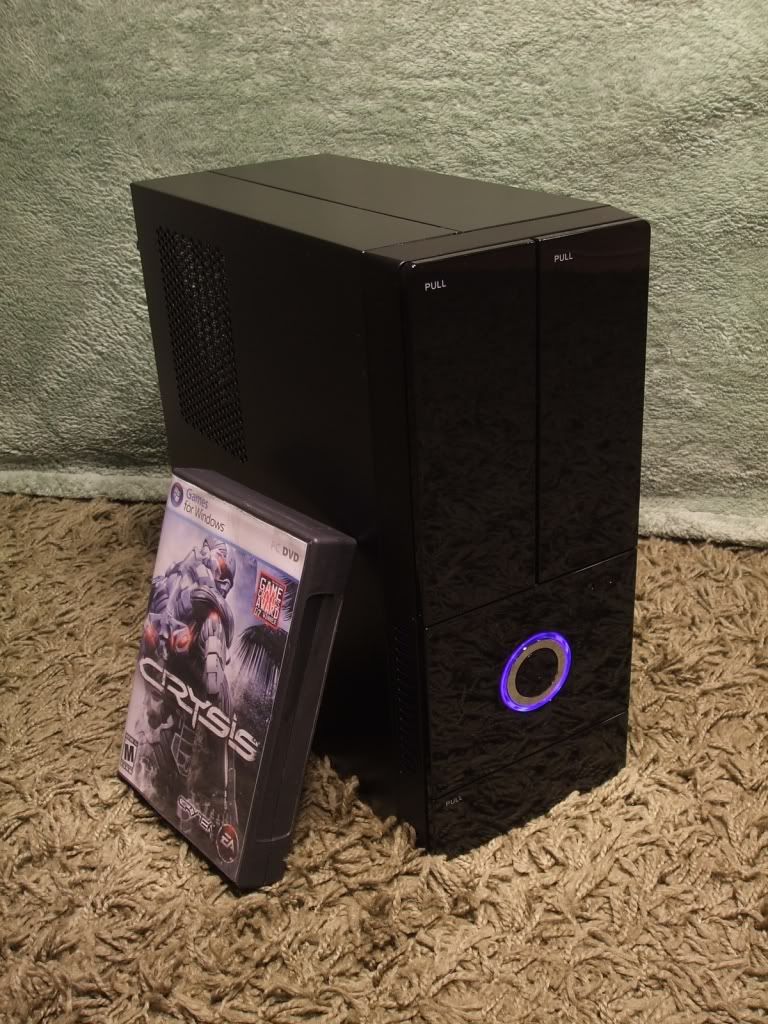 Edited by ekg84 - 2/7/13 at 9:05am