Well, iv been running at 4Ghz for a while now at 1.32v, bearing in mind this is a 45nm pentium dual core which are supposed to be a pig for voltage at higher speeds.
My old processor (also an E5200) could only reach 3.5GHz at 1.37v which was absolutly shocking, but now i have this one instead
where i can have 3.7GHz at 1.22v completely stable.
BIOS setting is 1.22v Vcore, in windows still says 1.22v, and stressing with Linx it dips down to 1.187v - 1.2v (quite a big vdroop, no LLC on this board :/)
Here are some screens to show the settings (ignore temps as the sensors are screwed, reporting below ambiants at some points)
These are the cpu at 1.23v dropping as low as 1.192v at load.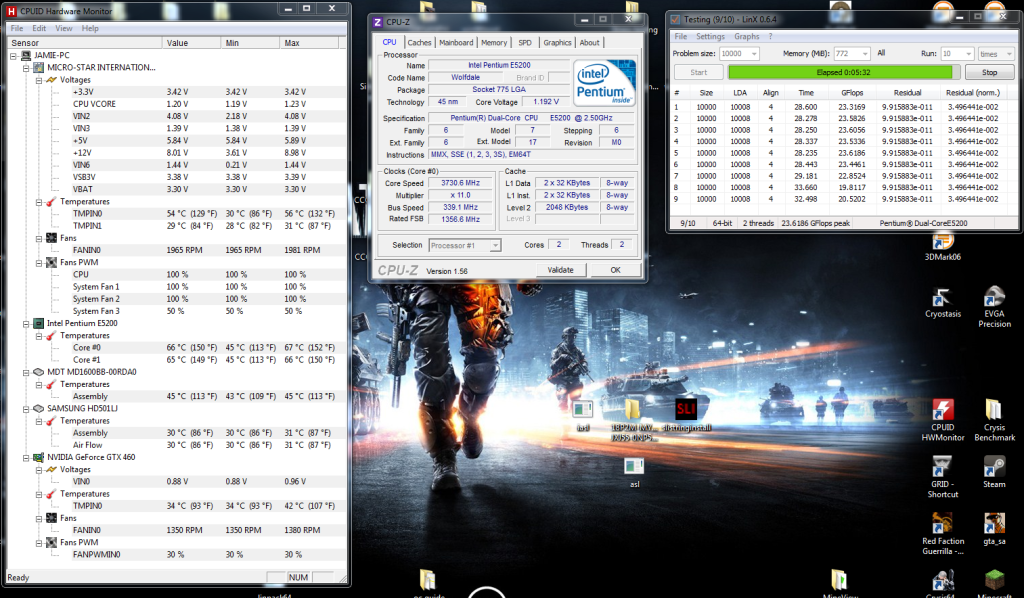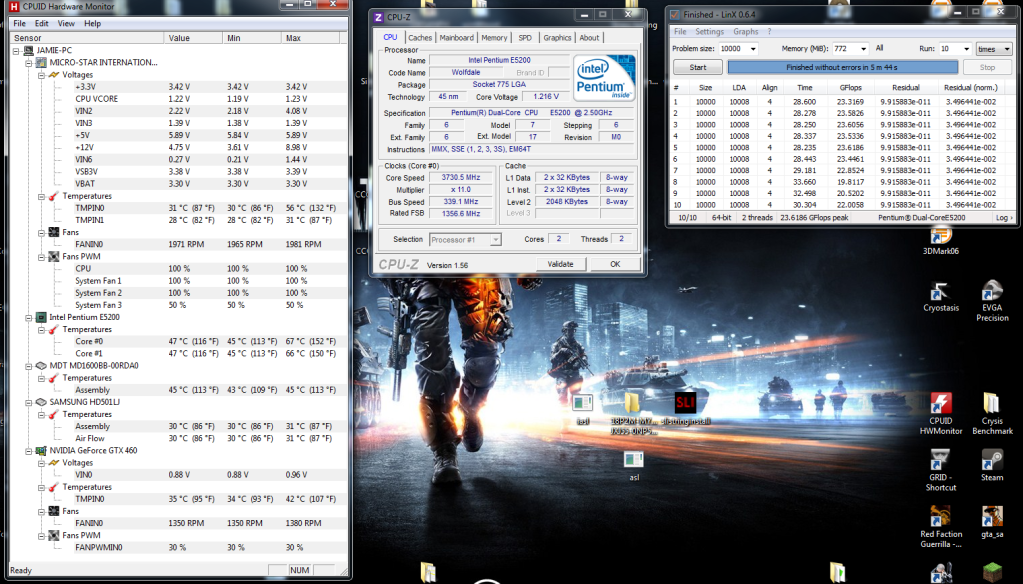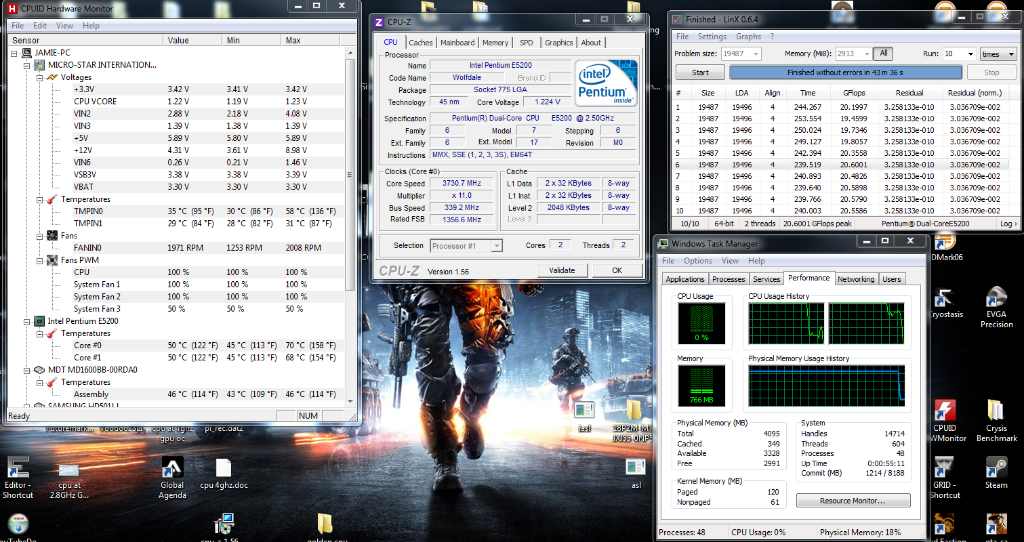 These are the CPU at 1.22v dropping as low as 1.187v at load.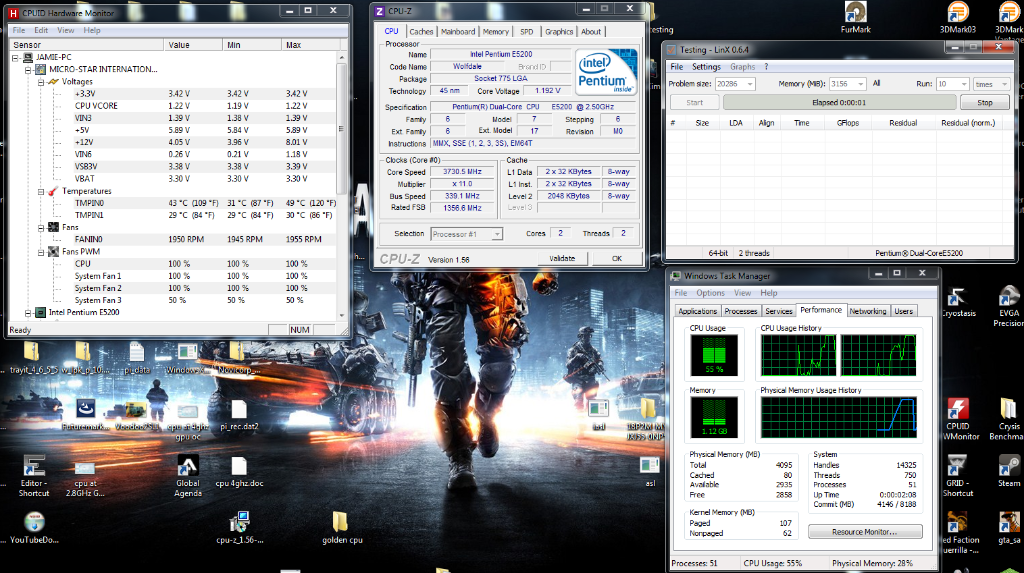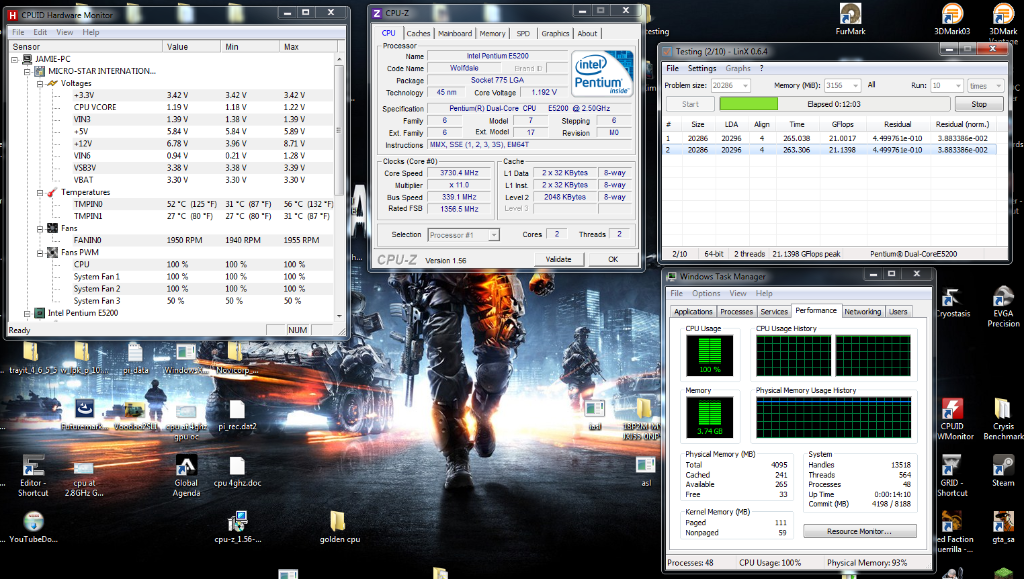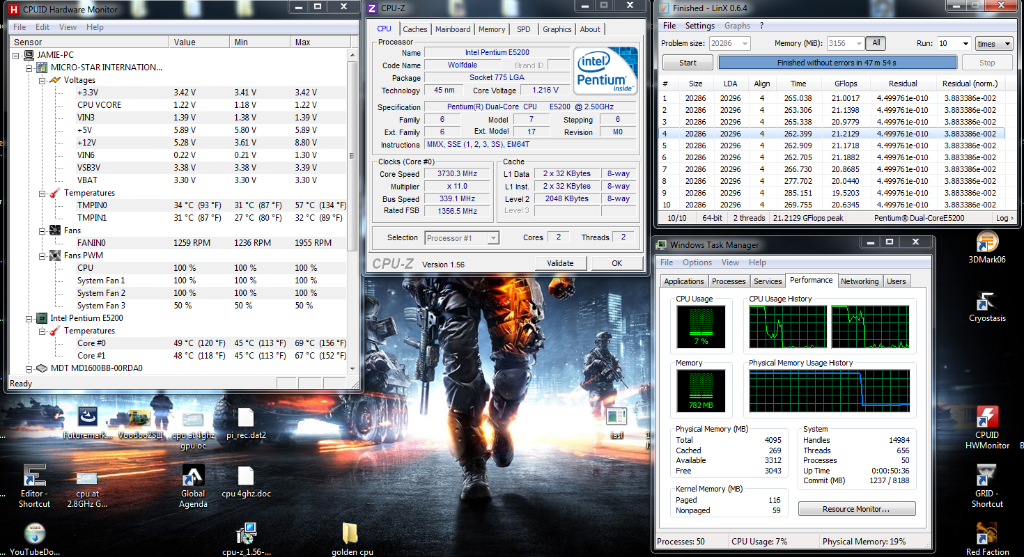 And this one is at 1.21v and dropped as low as 1.172v (FAILED)
I will be putting CPU at stock and seeing how low voltage i can get at stock
CPU
Graphics
RAM
Hard Drive
Intel Core i5 3230m 2.6GHz (3.2GHz Turbo)
Nvidia GT 635m 2GB
8GB DDR3 1600MHz
Samsung 840 120GB
Optical Drive
OS
Monitor
Blu-Ray Reader / DVD RW
Windows 8.1
15.6" 1366x768
View all
hide details
CPU
Graphics
RAM
Hard Drive
Intel Core i5 3230m 2.6GHz (3.2GHz Turbo)
Nvidia GT 635m 2GB
8GB DDR3 1600MHz
Samsung 840 120GB
Optical Drive
OS
Monitor
Blu-Ray Reader / DVD RW
Windows 8.1
15.6" 1366x768
View all
hide details