Hey all.
Just ran across a Fry's weekend-deal ad for San Francisco Bay area and happened to see this: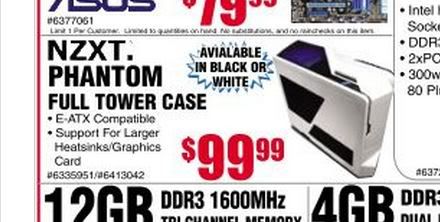 Of course tax will factor in, but even still I'm sure this is a decent price for this case.
Sorry non SF Bay-ers...wish this could apply to everyone.
The Fry's Ad
P.S.
-I know there is an "Online Deals" section this could have gone in...but I know that, personally, I check the regular "Cases" threads if I'm interested in looking at/for new cases. So there it is. ^_^
Edited by TheScarecrow - 2/18/11 at 9:32pm