I just put together a new computer a few days ago, been getting lots of problems since day 1 but finally after fixing most of it, the only issue I'm having now is my video card is stuck in pci-e 8x mode!
I tried putting it into a different slot, same thing. I tried installing Windows 7 multiple times, same thing. I'm using the latest 11.2 drivers. My BIOS does not have a PCI-E speed setting that I was able to find.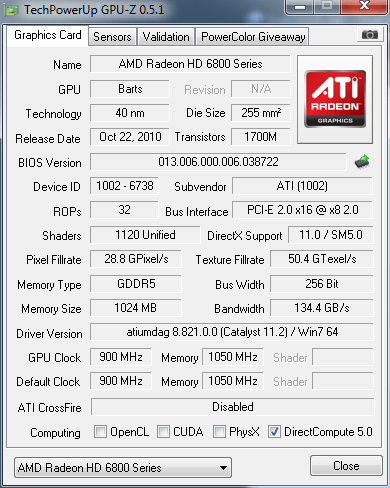 My computer is
Phenom II X6 1090T
SAPPHIRE Radeon HD 6870 1GB
G.SKILL Ripjaws Series (4 x 2GB) DDR3 1600
MSI 890FXA-GD70
CMPSU-650TX (PSU)
and if it matters, I have a Asus XONAR DS in the PCI slot, and a Blackmagic Intensity in the PCI-E 1x slot.