Quote:
Originally Posted by
pioneerisloud;13930770
Umm, I hate to break it to you, but that board natively supports SLI. Why would you need a modded driver for that?
Quote:
Originally Posted by THC Butterz;13930803 
nvidia doesnt have drivers that support sli yet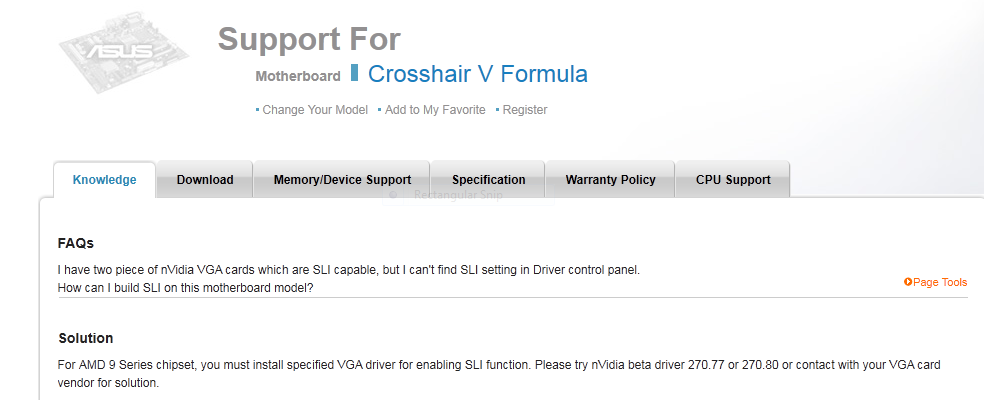 "For AMD 9 Series chipset, you must install specified VGA driver for enabling SLI function. Please try nVidia beta driver 270.77 or 270.80 or contact with your VGA card vendor for solution."
From ASUS FAQ for Crosshair V
This is from the ASUS website and the beta drivers work
We posted this information in the first post of this thread awhile ago...
EDIT: here is the Nvidia Geforce WHQL 270.80 (Beta Driver)
http://forums.guru3d.com/showthread.php?p=3992057
Edited by ALUCARDVPR - 6/19/11 at 7:14pm