Hey all,
I'm going to be upgrading to a bunch of single slot 450's soon which means new motherboard and new cards. That said, I'm selling my 450 folding core components. I would love to sell them to another folder who wants to break into GPU folding for a good price. You get a three PCIe dualslot capable (MSI) motherboard, two dual fan gigabyte GTS450's and a corsair 750TX plus two freebies to sweeten it a bit. Note, the two cards folding while overclocked to 930/1800 each hovers in the 250watts total system draw range for an average 18k to 20k PPD depending on work unit. Both cards ran 51c~61c depending on ambient temp overclocked to those specs at 80% fan speed. They folded 2 million points for me.
Future/Interested GPU folders,
here's the deal
.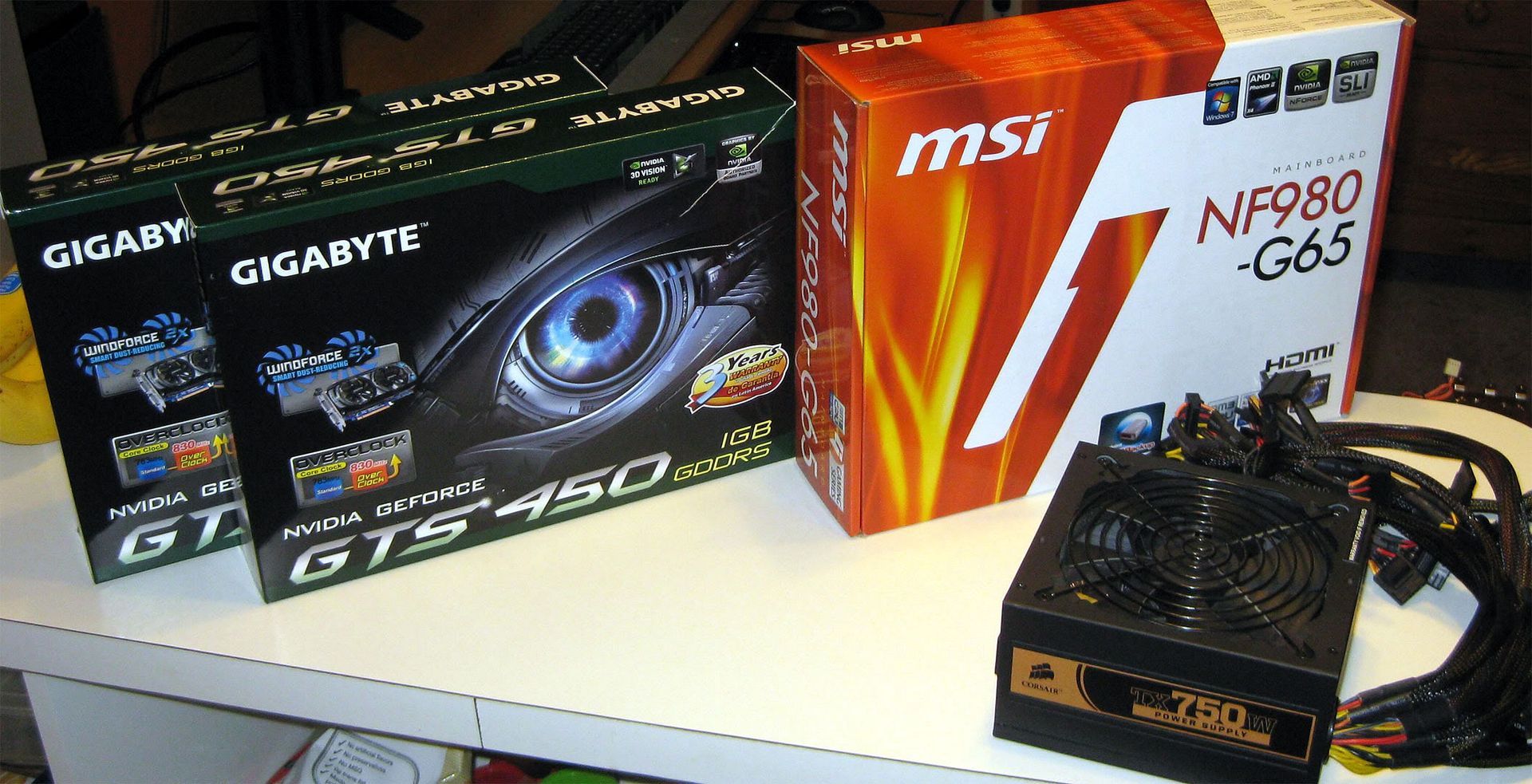 I hope to help someone else climb into the saddle while helping me to hurry even faster to my next million.
Very best,